Kuiken Brothers has been supplying projects large and small throughout New Jersey and New York since 1912. We invest in our team to ensure that they have the tools to quickly, safely and efficiently deliver materials to your jobsite.
This was a common delivery of 17,000 square feet of Rockwool AFB (Acoustical Fire Batt) stone wool based insulation and Certainteed fiberglass batt insulation to a new mid-rise luxury condo in Jersey City, NJ. We were able to place the material on each floor as required by the general contractor with the assistance of our boom truck. To ensure all of the material was on-site at once, we had our tractor trailer on-site filled with the Rockwool Mineral Wool batts.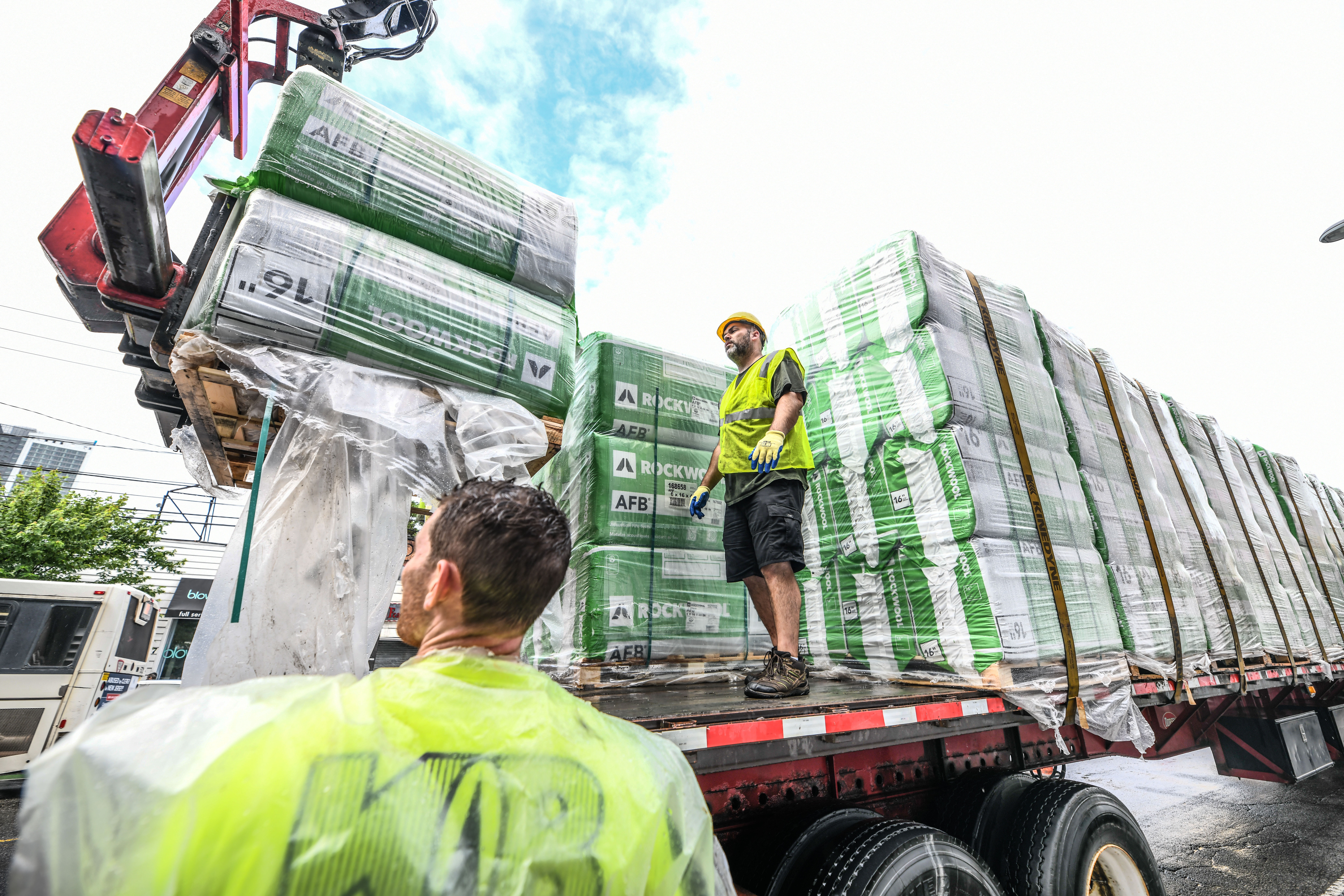 We are committed to be the leading supplier of residential and commercial building materials which means we make serious investments into our delivery vehicles. Our fleet of 80+ trucks includes truck mounted, 4-way moffett forklifts which ensures your material is delivered professionally, where you need it. Tight spaces, raised yards, backyards are no problem as our professional drivers maneuver their way through your jobsite to place the material where you need it. No dumping, no hand unloading, no wasting time. When you order material from Kuiken Brothers, it should look as clean as it did when it left our yard. Your reputation matters – we won't tarnish that reputation.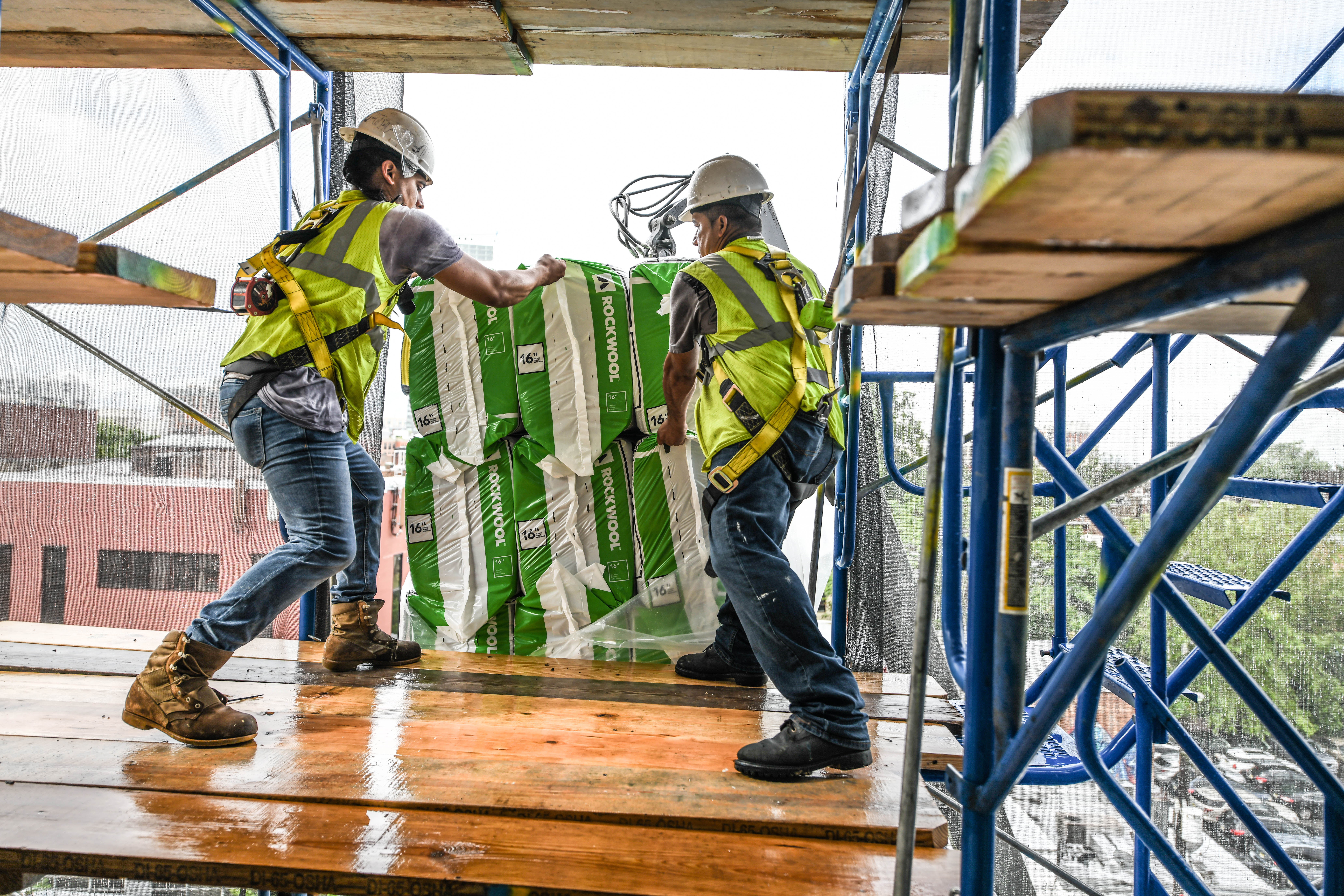 If you would like to discuss an upcoming remodel or new construction project, please feel free to give us a call (201) 652-1000 or tell us a little more about your project on our Contact Us Form  and we will have a Kuiken Brothers representative follow up with you right away!