Best In Class Just Got Better
Not only does Marvin pride itself on products that are best in their class, but also on listening to architects', builders' and homeowners' ideas about improving Marvin products. The redesigned Inswing French Door offers scores of customer recommended features that make it more robust, such as the rugged all-Ultrex® fiberglass sill, and more stylish than ever with a profile that gives a more traditional aesthetic.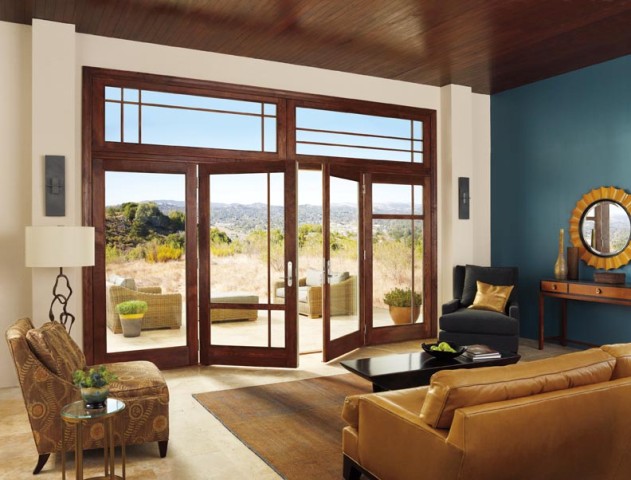 Homeowners will enjoy these design options:
Multiple sizes and configurations
Raised or flat panels
A full line of architectural hardware
Sill liners in oak, mahogany, or cherry
Exterior mahogany sill covers
Complementarytransoms with matching site lines
As a builder, you will appreciate the following features:
The redesigned all-Ultrex sill in true depths of 4 9/16″ or 6 9/16″
The robust weep system and integral installation flange that allows for anchor points across the length of the sill
Redesigned sill that needs no added support at the nosing
Field or factory-applied jamb extensions
Traditional brick mould and flat casing components for wood version
Easy installation for stationary panels, since exterior parting stops are removed for jamb fastening
If you would like more information on Marvin's Inswing French Door for an upcoming project, please fill out the Kuiken Brothers Contact Us Form and we will have a represenative from our Millwork Department follow up with you right away.