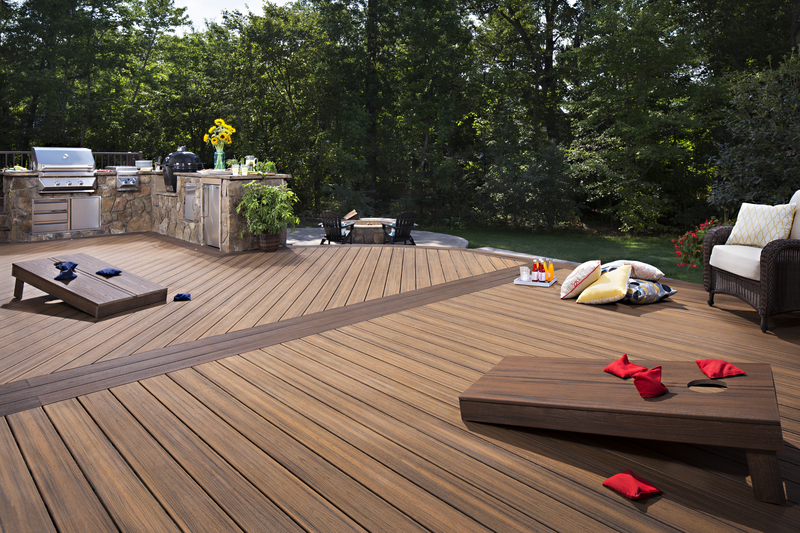 Building on its already colorful array of decking and railing options, Trex Company has struck "gold" with its latest decking shade. Joining the company's popular Trex Transcend collection is Havana Gold – a warm, golden color that mimics the natural look and feel of tropical hardwood with realistic wood-grain patterns and streaking. Like all Trex Transcend decking options, Havana Gold features an unsurpassed combination of superior durability, low-maintenance and eco-friendly qualities.  Trex Transcend Havana Gold is now in-stock at Kuiken Brothers locations in NJ & NY.

Havana Gold joins nine other rich Trex Transcend decking colors available for consumers and contractors to outfit their outdoor living spaces. The full range of options also includes earthy classics with deep wood grains – Tree House (warm earth tone), Vintage Lantern (deep-burnished bronze), Fire Pit (spicy red), Gravel Path (pristine grey) and Rope Swing (a light taupe) – as well as other tropical tones that feature subtle shading, natural variations and hardwood-like striations – Island Mist (silvery shade), Spiced Rum (earthy umber), Lava Rock (reddish-black) and Tiki Torch (light brown). Like all of Trex's tropical tones, Havana Gold features realistic wood grains engineered right into the board, which deliver a deeper, more natural appearance and a low-sheen luster that will last for years to come.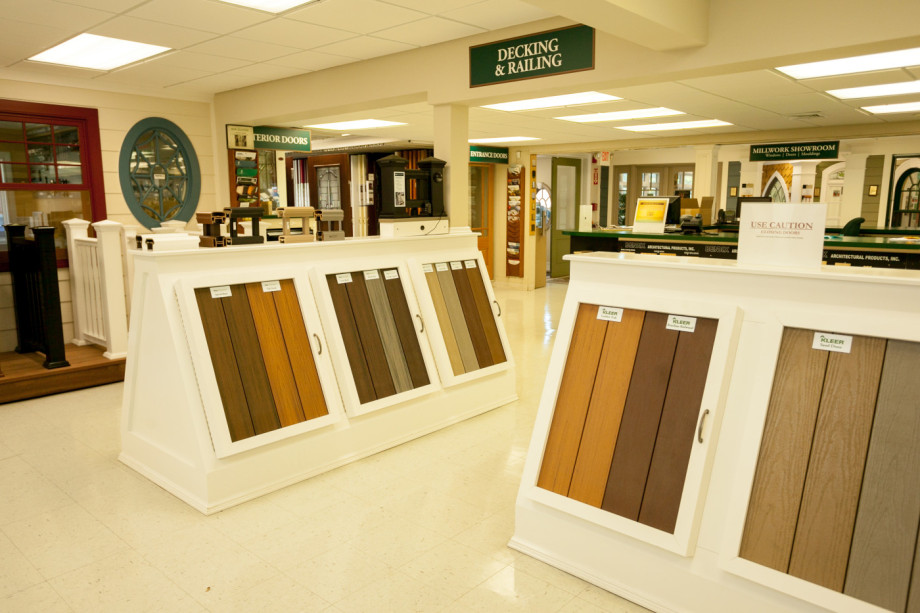 Kuiken Brothers now stocks the complete collection of Trex Transcend Decking color options with the addition of Havana Gold. Kuiken Brothers also has consumer-friendly deck & railing showrooms at each of our stores where you can see, touch and feel Trex Transcend and quickly compare the 10 color options to find the perfect fit for your project. We also offer complimentary product samples so that you can take the colors home to see how they will work the exterior colors of your home.
If you would like more information on Trex Transcend Decking, please stop by one of our Residential Building Material & Millwork Showroom locations, or fill out our on-line Contact Us Form and send us some details about your project and we will have one of our Deck & Railing specialists follow up with you right away.