Kuiken Brothers is now stocking Trex Transcend's newest color, Island Mist.

The Island Mist silvery shade features realistic streaking that mimics the natural look and feel of aged tropical hardwood, and is designed to be a cooler complement to the three existing tropical-inspired shades and the five earth-tone Trex Transcend hues. Like all Trex Transcend decking options, Island Mist features a combination of superior durability, low-maintenance and eco-friendly qualities.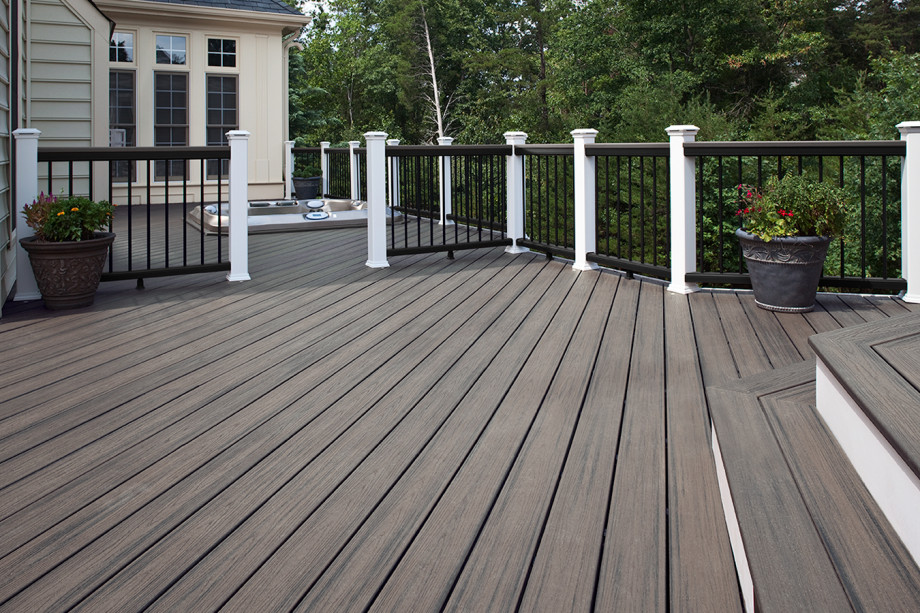 Island Mist joins eight other rich Trex Transcend decking colors inspired by the great outdoors. The full range of aesthetic options also includes earthy classics with deep wood grains – Tree House (warm earth tone), Vintage Lantern (deep-burnished bronze), Fire Pit (spicy red), Gravel Path (pristine grey) and Rope Swing (a light taupe) – as well as three tropical colors that feature subtle shading, natural variations and hardwood-like striations – Spiced Rum (earthy umber), Lava Rock (reddish-black) and Tiki Torch (light brown).  Like the latter three options, Island Mist features realistic wood grains engineered right into the board, which allows for a deeper, more natural appearance and a low-sheen luster that will last for years to come.
If you are interested in using Trex Transcend Island Mist in an upcoming project, please feel free to give us a call at (201) 652-1000 or fill out the Contact Us Form and one of our sales representatives will follow up with you right away. Be sure to add "Trex Transcend" in the comments/questions box. We look forward to working with you on your next project.