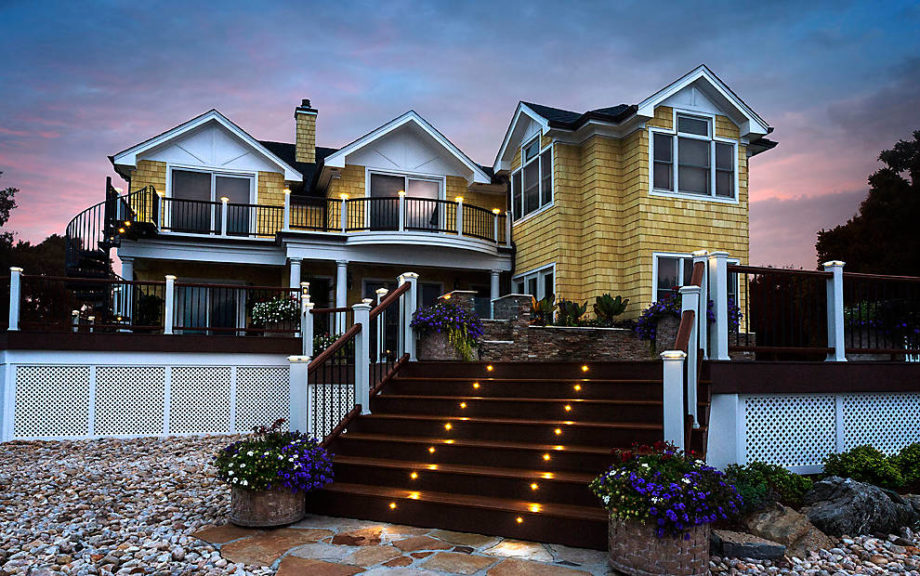 Now In-Stock at Kuiken Brothers / A low voltage, LED system which installs quickly with no licensed electrician required. As long as you have a primary power source, all other components snap together with the built-in Trex LightHub connection system. There's no splitting wires or electrical skills needed. Just plug them in and enjoy. Deck lights, adaptors and transformers in-stock at our three of our New Jersey locations (Midland Park, Succasunna, Wantage) and Warwick, NY. Landscape lighting options available w/ short lead time (yes, you can now offer landscape lighting as part of your portfolio). Check out the video and keep reading below to learn more.
What we have found most convenient for our builder and remodeler customers is that this system is so easy to connect that they are able to complete this component of a deck installation without having to hire an electrician for all of the connections. Once a primary power source is established, the rest of the connections are made with simple plug adaptor and connector to run lighting throughout a deck.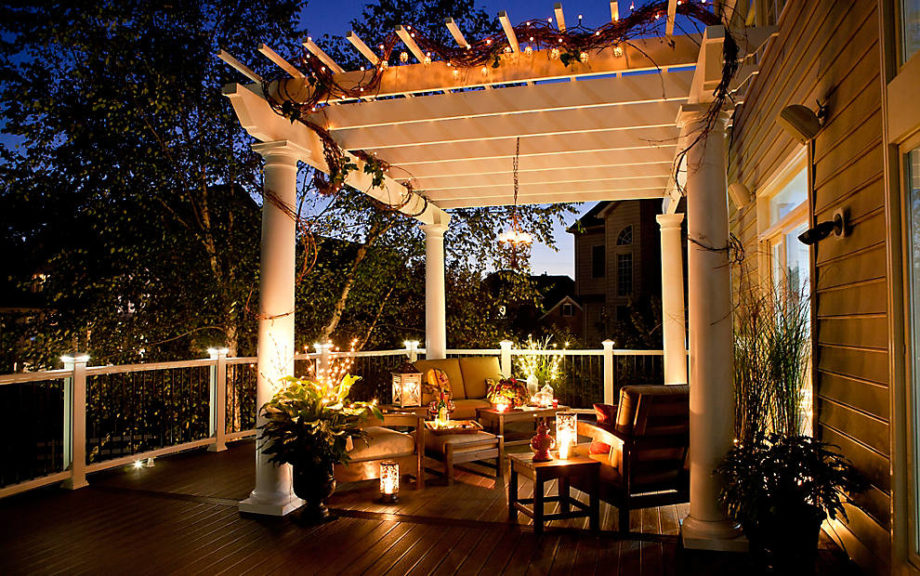 Get the right mood right under the moonlight with Trex sophisticated deck lights. Easy to build into a new or existing deck, Trex Deck Lighting is even easier to set up with the Trex LightHub connection system. To take the look up another notch, try the optional timer and dimmer for total lighting control. Whether safely illuminating your stairways with LED step lights or proudly highlighting the perimeter of your domain with deck post lighting, our lights offers a long-lasting glow that never fails to match the beauty of a Trex deck.
Below are the in-stock Trex LED lighting components that are in-stock and can now quickly be grabbed from our shelves to complete your new Trex Decking project installed.