Introducing the Trex Deck Lighting, now available at Kuiken Brothers locations in NJ & NY.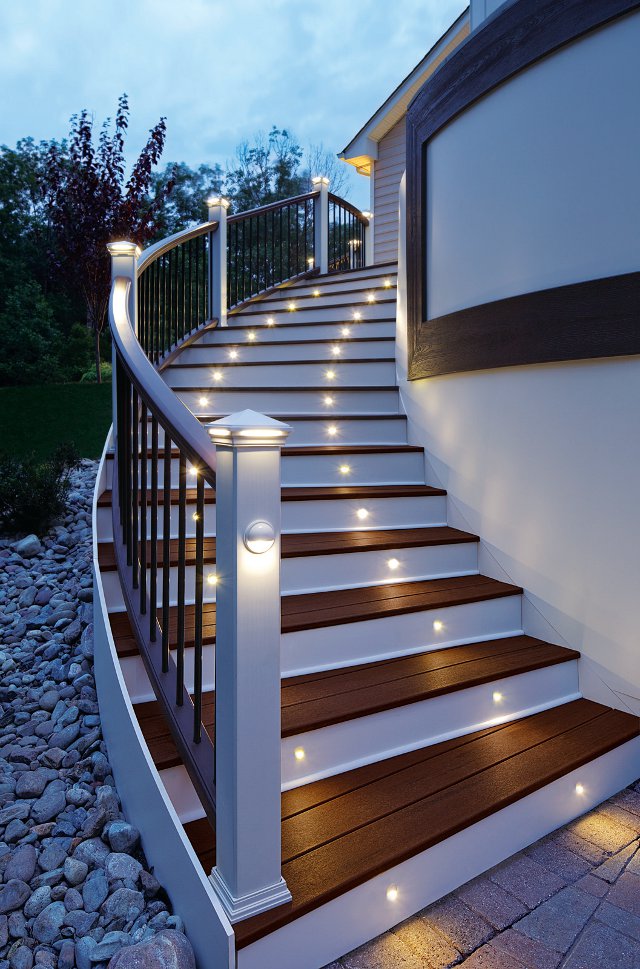 Trex Deck Lighting features a compact design for easy installation, and may be built into a new deck or retrofitted into an existing outdoor living space. Designed for use on posts, floors and steps – and compatible with all Trex post sleeves as well as many other types of railing – the lighting selections provide both function and ambiance. Lighting options are available in the following four styles and color varieties to allow homeowners to create a completely customized outdoor living space:
Post Cap Light – integrates discreetly into the cap to provide a warm downward glow and is available in all six Trex Transcend® railing colors
Deck Rail Light – resides on a rail post to illuminate the deck below and is available in Classic White, Charcoal Black and Bronze
Riser Light – installs flush into stair risers for safety and is available in Classic White,
Charcoal Black and Bronze Recessed Deck Light – subtle dots of light install flush into the decking, providing accents to any design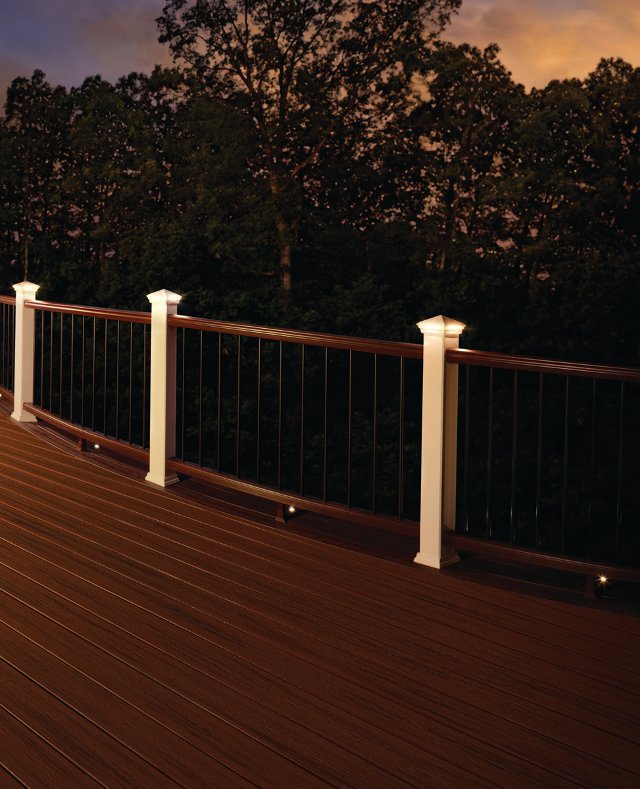 True to Trex's environmentally friendly heritage, each lighting option operates for up to 40,000 hours of life and surpasses traditional incandescent lighting by using 75 percent less energy and eliminating worry of voltage drops. In addition, the low-voltage lights are extremely durable, as well as weather-proof and salt-air resistant – ensuring that they will retain a "like new" appearance for years to come. The lights also are cool to the touch, making them safe for children and pets.
If you would like more information on the new Trex Deck Lighting, visit Kuiken Brothers locations in NJ & NY, or fill out our Contact Us Form, making sure you add "Trex Deck Lighting" in the comments/ questions field. A Kuiken Brothers sales representative will follow up with you right away.