10+ Reasons Why You Should Attend the Katz Roadshow Finish Carpentry Clinic at Kuiken Brothers Succasunna, NJ on Thursday June 16th.
Reduce call-backs.
Keep up with the latest tools and materials
Find out why YOU should be using a calculator!
Learn how to avoid premature trim and paint failure
Pick up new joinery techniques that work with fresh-growth wood
Find out why YOU should be using a Moisture Meter, and HOW
Speed up your framing & your finish work with a lean, systems approach
Develop marketing and sales strategies that don't 'smell' like upselling
Get it right the first time with story poles, layout tools, & whole-picture strategies
From frame to finish, learn a better system for teaching and training your crew
Sharpen your understanding and appreciation of architectural styles
A personal tour of New Jersey's finest lumberyard
$1000 worth of tool raffles and free give-aways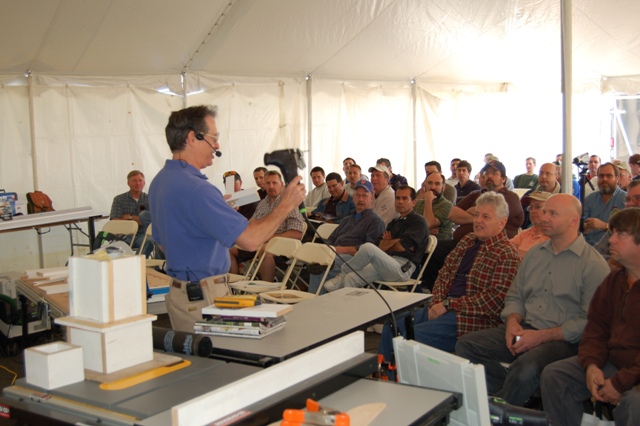 Please join Kuiken Brothers for an exclusive event featuring renowned trim installer Gary Katz and the Katz Roadshow at Kuiken Brothers BRAND NEW, STATE-OF-THE-ART LUMBERYARD in Succasunna, NJ
SEATING IS LIMITED!

SCHEDULE OF EVENTS
THURSDAY, JUNE 16th, 2011 – Kuiken Brothers Succasunna – 31 Route 10 East Succasunna, NJ 07876
7:30am – 8:30am – Breakfast, Coffee
8:30am – 9:30am Durable Exterior Trim
Why do miters move? The Five D's: Design, Deflection, Diffusion, Drainage, Durable Products. Advanced exterior joinery techniques and designs for installing long lasting exterior trim that protect your reputation and your profits.
10:00am – 11:00am Replacement Windows & Architectural Trim
Develop a real profit center from high-quality insert replacement windows. Learn the ins-and-outs of measuring, ordering, and installation. Protect yourself from liability and water damage claims while Caring about Your Customer so they will Care about YOU. Improve the design of your architectural trim to reflect quality craftsmanship using historically authentic styles, proportions, and details.
11:00-12:00 Lunch
12:00 – 1:00 Hanging a New Door in an Old Jamb
From scribing to planing to mortising for hinges and boring for locksets – techniques that enable carpenters to hang doors properly the FIRST TIME and turn door hanging into an enjoyable and profitable job. Stop removing good jambs in order to hang new doors. Develop a new profit center for your business.
1:30 – 2:30 Conquering Crown Moulding
Add drama and craftsmanship to your work. Get the 'built-in' look with crown molding. Design your casework so it represents you and your level of craftsmanship. Pre-assembly and coping techniques. Learn how to make more money on moldings.
SEATING IS LIMITED!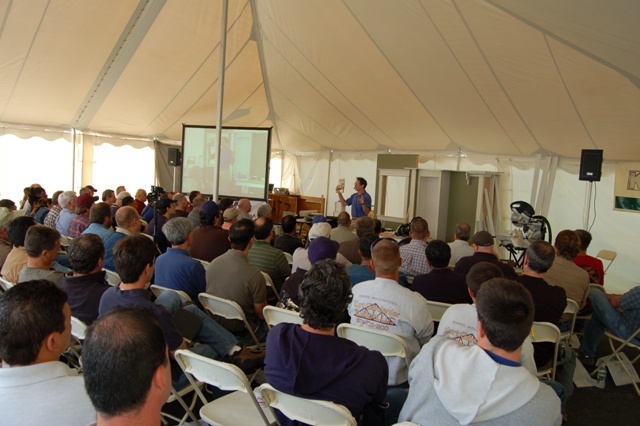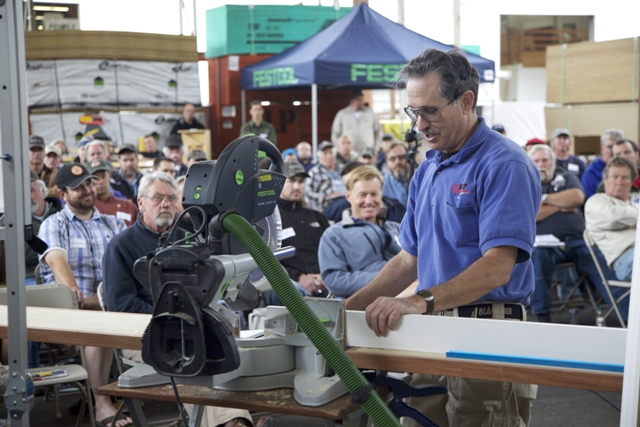 Bio:
Check out some of Gary's websites:
THISIsCarpentry.com – This site is a must visit! See some great articles on a wide variety of topics and read what your fellow contractors are talking about. Join the conversation!
Gary M. Katz has specialized in finish carpentry for over 25 years. His projects range from new front doors to complete custom homes, from commercial work in schools, hospitals, and offices to production work on condominiums and tract housing. Gary is a contributing editor to Fine Homebuilding magazine and a popular presenter at JLC Live; he moderates the Finish Carpentry Forum at JLConline.com; he produces The Katz Roadshow (carpentry clinics at local lumberyards around the country); and he's the author of many articles on Finish Carpentry published in the Journal of Light Construction and Fine Homebuilding, some of which include:
"Choosing a Mitersaw Stand," "Production Jamb Extensions," "Hanging a New Door in an Old Jamb," "Simple Site-Built Mantelpieces," "Lasers under $600.00," "Picking a Portable Table Saw," "American Mantelpiece Designs," "Plunge Routers," "12v Cordless Drills," "Impact Drivers," "Caring for Cordless Tool Batteries," "Outfitting a Closet," "Souping up a Chopsaw Stand," "Building Better Bookcases," "Craftsman-style Wainscoting," "Radius Balustrades," "Installing Crown Molding," "Cathedral Ceiling Crown Molding," "Installing Mortise Locks," "Installing Cylindrical Locks," "Retrofitting a Threshold."
Gary's books have helped countless craftsman learn and improve their trade: The Doorhanger's Handbook (Taunton, 1998) a definitive resource, transforms a frustrating chore into an enjoyable challenge; Finish Carpentry: Efficient Techniques for Custom Interiors (JLC/ Craftsman, winter 2001) reveals more finish-carpentry magic and shares professional secrets that turn this craft into a productive and profitable career. Gary's most recent project is the development of OnSite Productions and the publication of a ground-breaking DVD educational homebuilding series. OnSite Productions has produced two DVD programs–Mastering the Miter Saw, Part I & 2, and will soon release programs 3 & 4: Installing Baseboard & Casing.