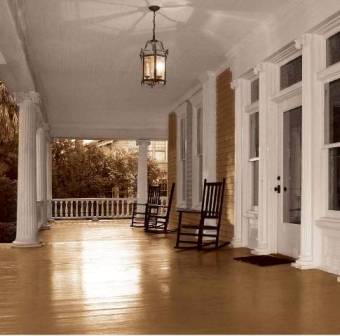 Preserve the historical authenticity of your traditional front porch.  Aeratis PVC Porch Flooring is a tongue & groove porch plank made from virgin PVC, organic and inorganic materials. Aeratis uses the latest emerging PVC-composite technology to provide a beautiful product with performance far superior to wood or and all other composite materials. Aeratis PVC porch flooring carries a CLASS "A" fire rating and can be used on covered and uncovered porch applications.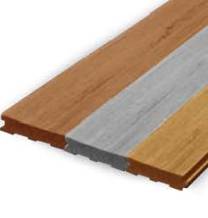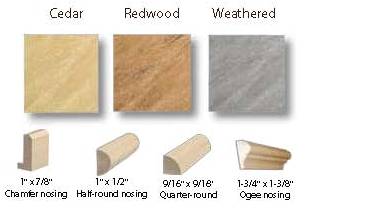 Aeratis Porch Flooring has a traditional 7/8″x3-1/8″ class A fire rated tongue-and-groove profile and is available in 10′, 12′, and 16′ lengths. Aeratis also offers traditional trim profiles to finish the edge of the porch including quarter-round, half-round nosing, ogee nosing, and Chamfer nosing in 8′ lengths for use in covered and uncovered PORCH applications.
CARE & MAINTENANCE
As far as care care and maintenance are concerned, it can't get much easier than this …
To keep your Aeratis porch floor looking as new as possible, keep the space in-between each board clear of debris. Keep your porch floor swept or vacuumed.
Once a year your Aeratis porch may need to have a deep cleaning depending on your geographic location. To deep clean your porch, use a mild soap, warm water and a mop and mop your porch the same direction your planks are running on the porch.
There is no need to sand or stain your porch flooring. This is a low maintenance product and will allow you to enjoy spending hours relaxing on your porch rather than sanding, staining, sealing or replacing your planks.
If you are using a pressure washer to clean your porch make sure to keep the pressure set to below 100 psi and keep the nozzle at least 12 inches from the surface.
If you would like a quote on the Aeratis product, please fill out our Quote Request form and a member of our sales department will get back to you right away.