Thermory Wood is a solid, hardwood decking board produced from Northern American White Ash, which has twice the strength of cedar, is harder than red oak and half the weight of Ipe. Each board undergoes a Thermal Modification Process that rearranges the wood's cell structure to reduce movement related to moisture and removes wood sugars for increased durability against rot and insects.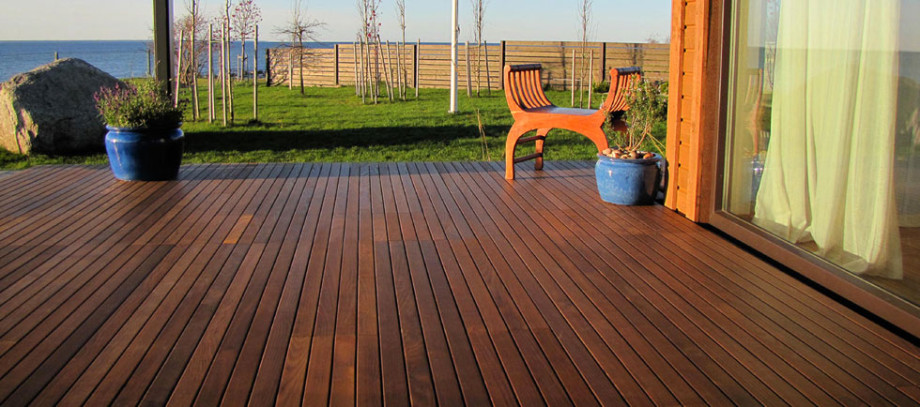 | Sizes | S4S | G&G | T&G Panel/ Porch Flooring |
| --- | --- | --- | --- |
| 1" x 4" | | | |
| 1" x 6" | | | |
| 5/4" x 4" | | | |
| 5/4" x 6" | | | |
For the past 15 years, extraordinary European and world renown architects and designers have relied on Thermory to provide the ultimate expression of excellence for their exterior projects. With unsurpassed stability, performance and rot resistance, combined with its captivating beauty and elegance, Thermory truly sets the benchmark for both thermally-modified woods and hardwoods alike.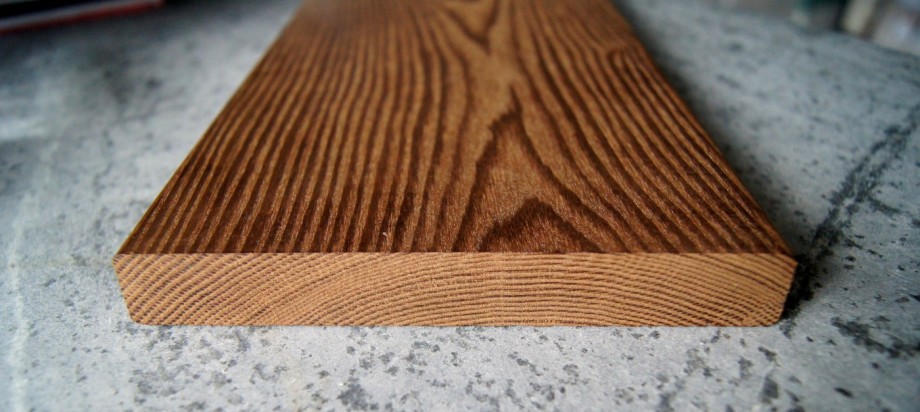 The Benefits of Thermory:
Unmatched stability
Thermo-treated with heat and steam, no chemicals
Conventional installation by face screwing or pre-grooved for hidden clip fastening
Resistant to rot and decay for 25+ years!
Less thermal conductivity…no hot feet!
Less splinters
Gorgeous open grain ages to a coastal silver color or can maintain its tropical tone with deck oil
JEM Joint End Matched…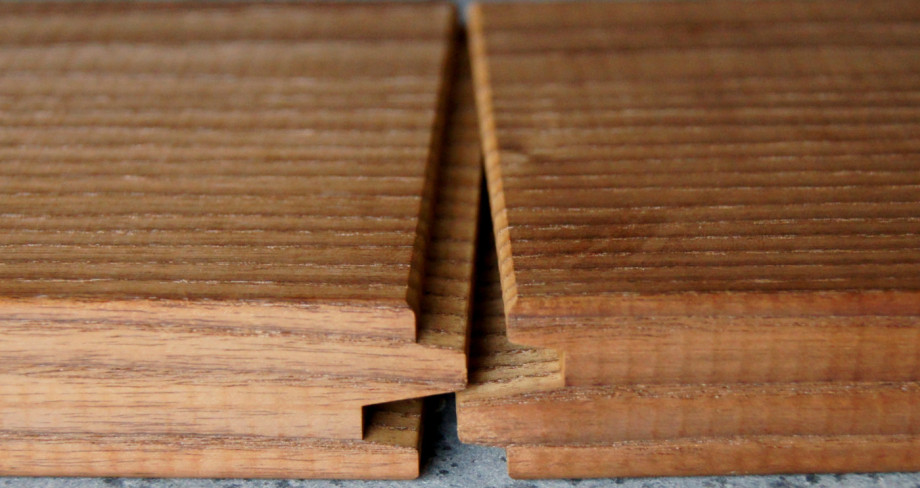 JEM Joint End Matched – Thermory Decking features a exclusive locking joint which spans joists to save time & material resulting in 100% usable deck boards, over 98% yield, and a beautifully machined interior design appearance. Plus the end seams are not required to rest on support joists.  The machined ends lock together which saves time measuring and cutting, and provides a gorgeous, clean, interior flooring look.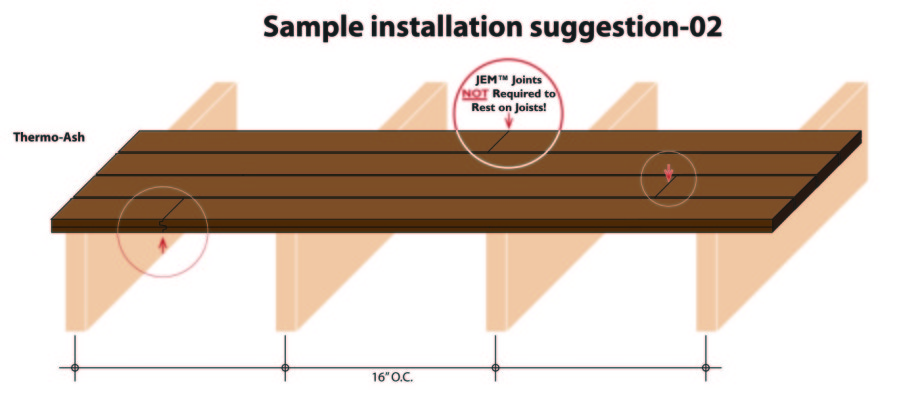 If you are interested in Thermory for an upcoming project, feel free to give us a call at 201-652-1000 or fill out our online Contact Us Form (make sure you reference Thermory Decking in the Comments/Questions field) and one of our sales representatives will follow up with you right away.