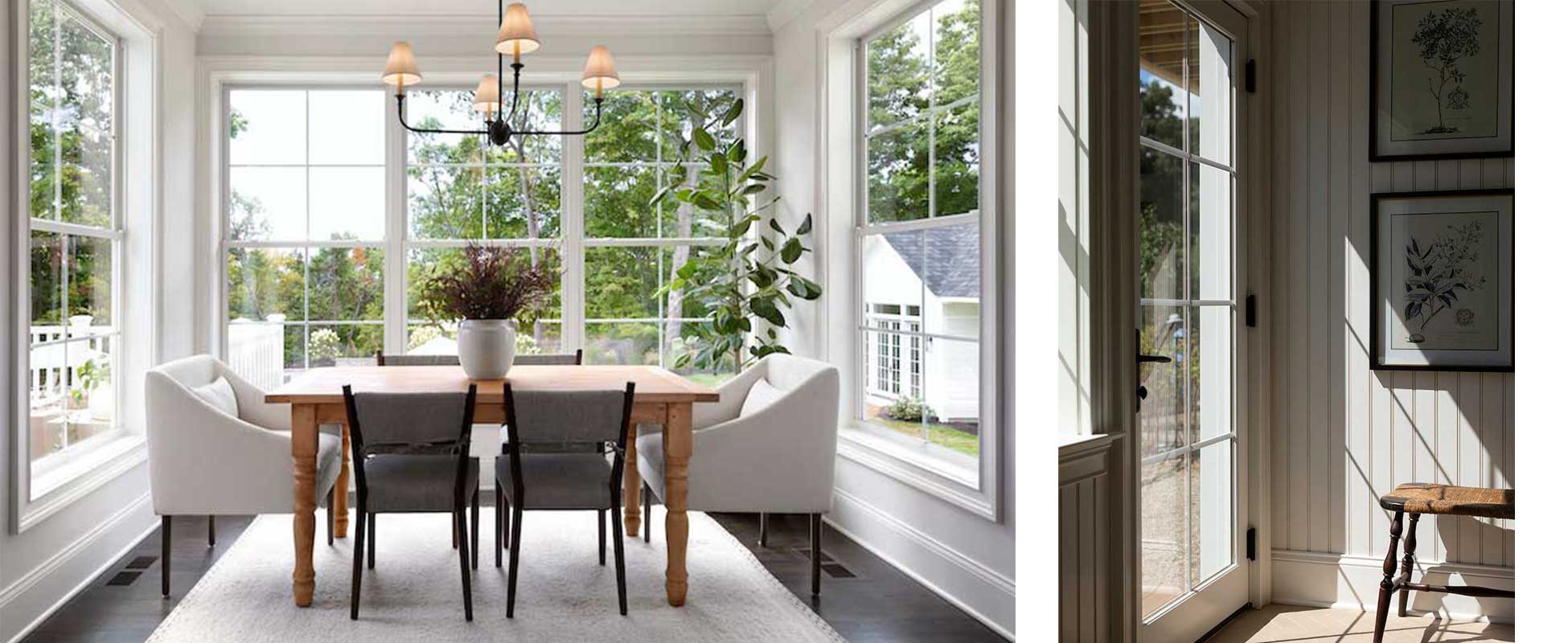 *This post features content inspired by one of our premier partners, Marvin Windows & Doors.
Before you invest in new windows and doors, it's important to know the different types of materials used to create them. Two of the most common include vinyl and fiberglass.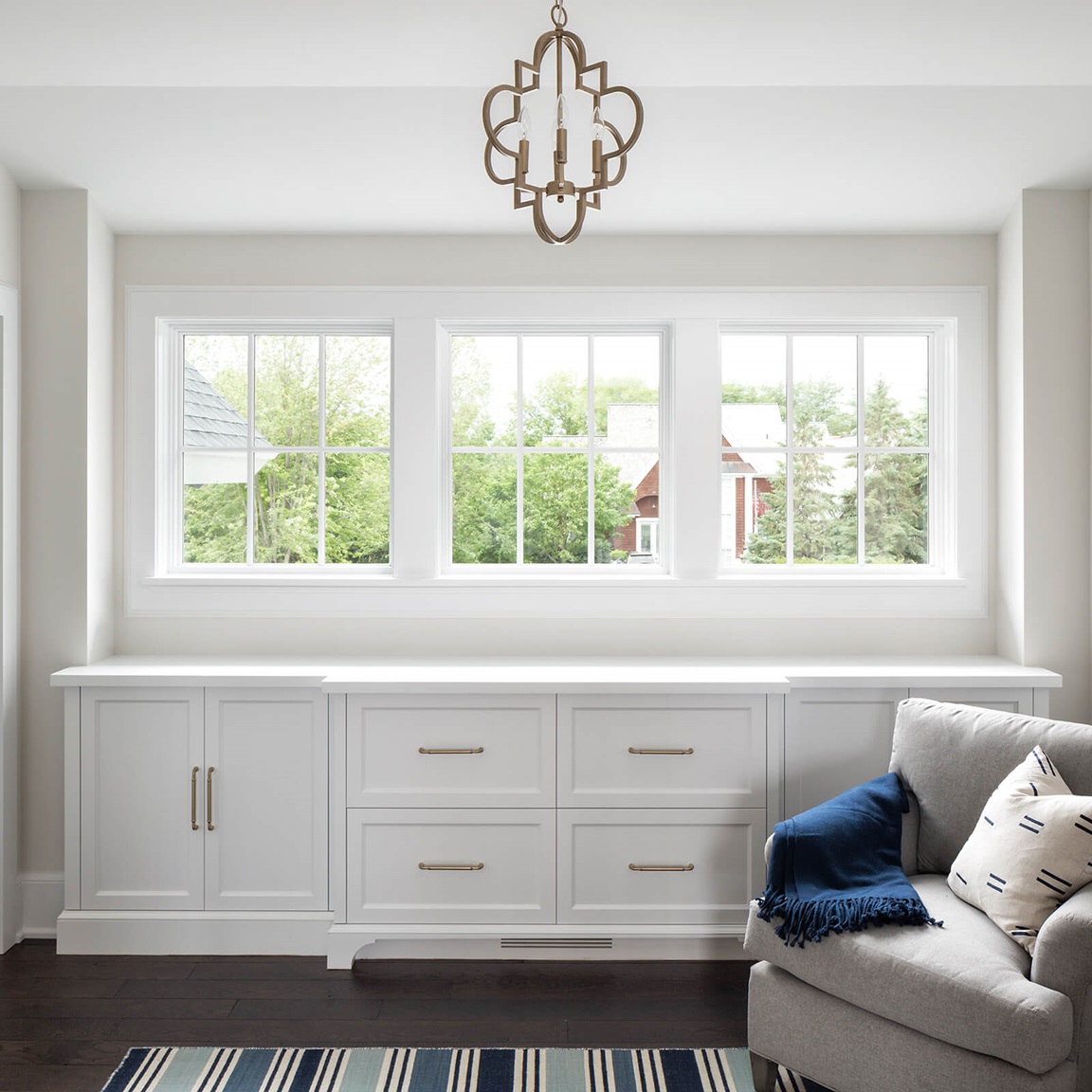 Knowing the difference between the materials used to make windows and doors can help you make a more informed decision when you are ready to make a purchase. What are the differences between vinyl and fiberglass? Which one is stronger and performs better in the elements? Learn more about the differences between these materials and which one might work best for your home.
What is Fiberglass?
Fiberglass is a manufactured material, so you will find a wide variety of quality and performance standards. Marvin offers two types of fiberglass that both provide great insulation and have the advantage of dimensional stability that is very similar to window glass, so the glass and the fiberglass frame expand and shrink at similar rates. This makes for premium durability.
The two different types of fiberglass that Marvin offers are Ultrex Fiberglass and High-density Fiberglass.
Ultrex Fiberglass is a strong, durable, fiberglass proprietary to Marvin. It is used for the exteriors of Marvin Elevate products and the interiors and exteriors of Marvin Essential products. Ultrex fiberglass is eight times stronger than vinyl and three times stronger than vinyl/wood composites.
High-density Fiberglass is a fiberglass that shares many of the same characteristics of Ultrex but is even stronger. It is used for the exteriors of Marvin Modern products and mimics the clean look, feel, and strength of aluminum and steel with better insulating qualities.
What is Vinyl?
Vinyl windows made from vinyl (usually PVC) are less costly, low-maintenance, and if the frames are not hollow, they are decent insulators. Because dark exteriors can soften or sag from heat or direct sunlight, most vinyl windows are white or buff, so the color selection is limited. They can also become brittle in very cold temperatures.
What is the difference between Fiberglass and Vinyl?
Vinyl
Made using thermoplastic materials
Thermoplastic materials can be softened through heating before being processed and then left to cool and harden. Once cooled they show no changes in chemical properties
When exposed to the sun thermoplastic materials begin to soften. That means products made from these materials (like windows and doors) start to not fit their openings in hot climates, making them difficult to open and close. It can also cause seals to become compromised.
Fiberglass
Made using thermoset plastics
Thermoset plastics are synthetic materials that strengthen when heated but cannot successfully be remolded or reheated after initial heat-forming or molding
More resistant to pressure and temperature than vinyl-based composites and won't soften or melt when exposed to sun or heat
The heat-resistant properties of thermoset plastics are one of the reasons Marvin fiberglass is available in dark colors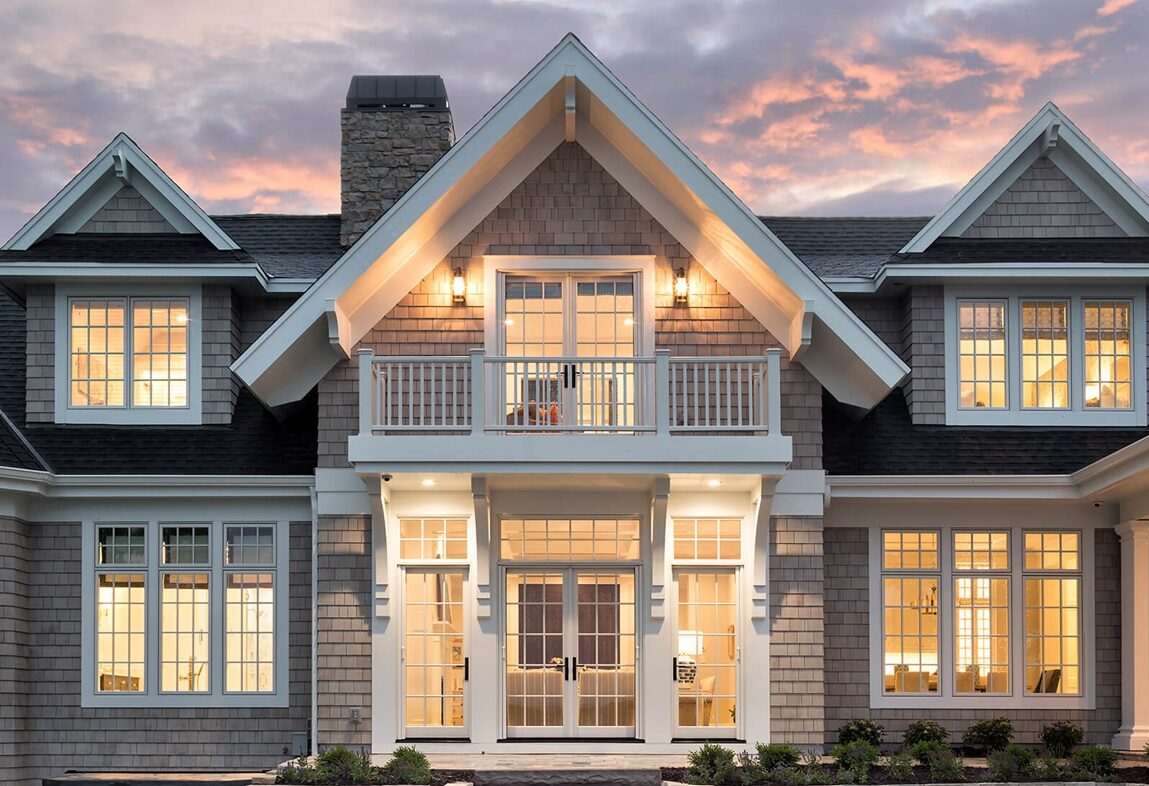 The most important part of choosing any window or door is understanding which type of material will work best for your home. Marvin products deliver a difference you can see and feel. This difference starts with our materials. Choose from a variety of materials based on energy savings, cost, and style options.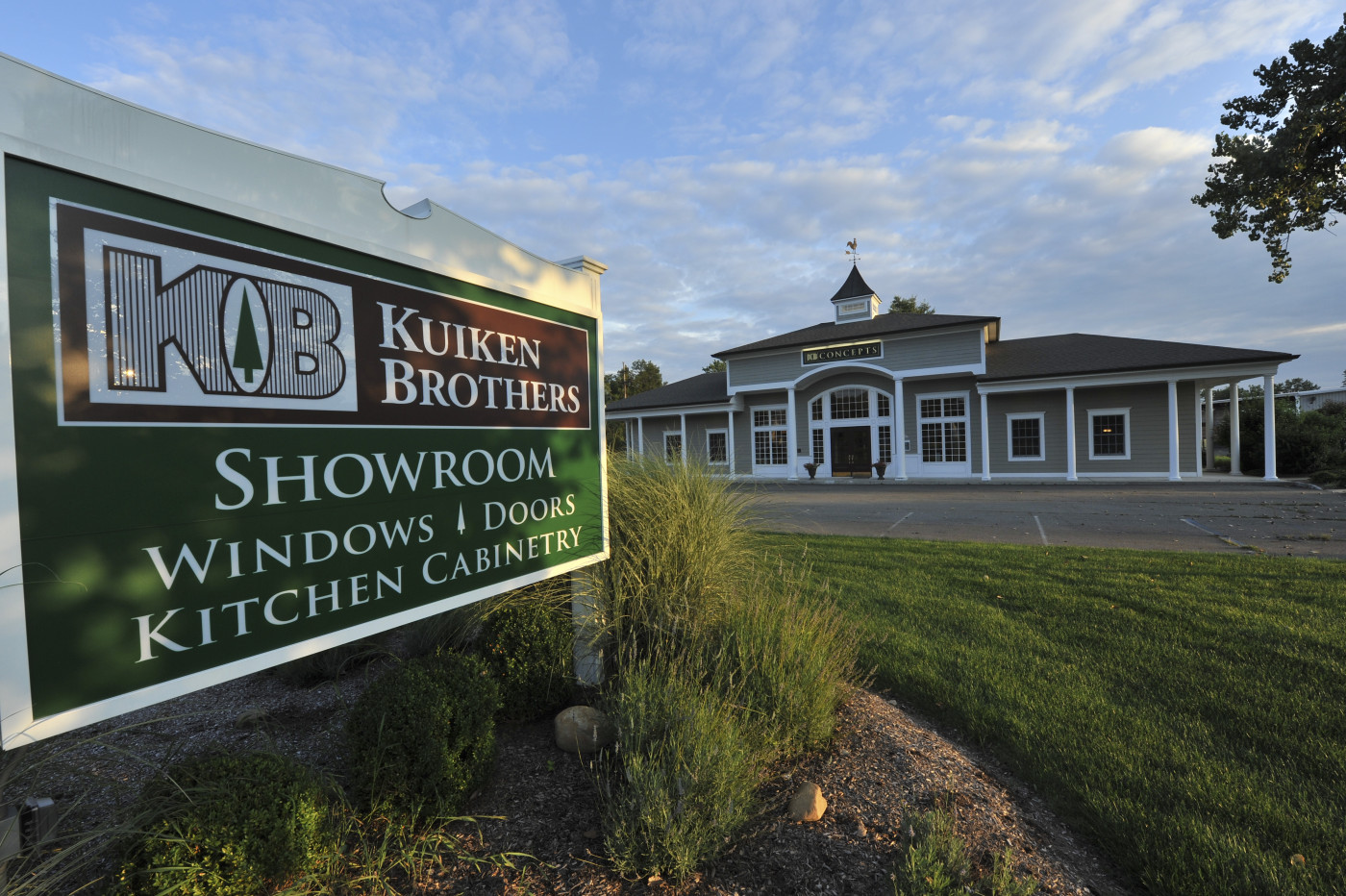 The millwork specialists at Kuiken Brothers are ready to talk with you about how we can find the perfect match with the Marvin family of products for your next project! For an upcoming project, contact us by giving us a call at 201-652-1000, or by completing the Contact us form and a Kuiken Brothers representative will follow up with you right away!
Here are just a few of the reasons why building professionals choose Kuiken Brothers as their go-to-source for Marvin Windows & Doors.
Kuiken Brothers Showrooms
We pride ourselves on our stunning showrooms, not only showcasing a standalone window, but windows installed in inspirational, lifestyle settings where you can also choose matching interior and exterior moulding selections.
GPS Tracked Delivery Fleet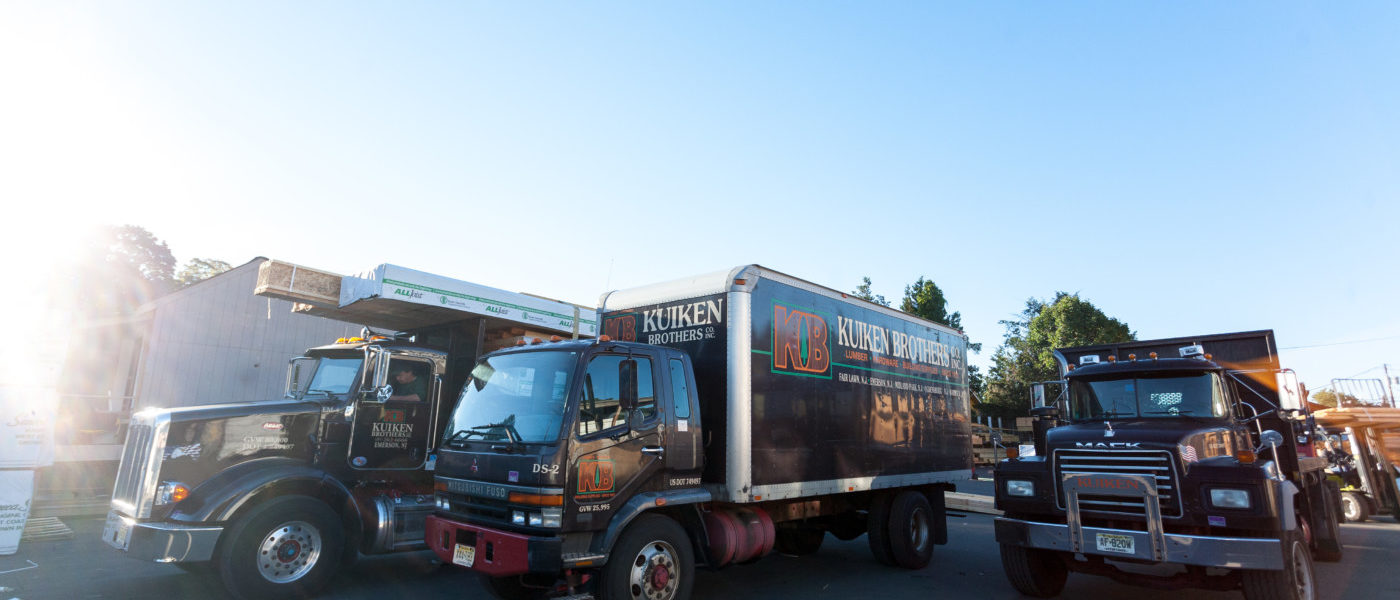 Allow our team to bring the product directly to you. Our expansive fleet of delivery vehicles are GPS enabled, allowing us to notify you when your order is on its way. For larger projects we can leave a tractor trailer on-site so that the installer can pull the windows as needed, minimizing potential for jobsite damage. We can provide jobsite direct shipments when applicable.
Complementary Building Materials
Very rarely are window installations just window installations! We offer the complete arrangement of complementary building materials in-stock to ensure that you have all of the fasteners, flashing, housewrap and weatherization barriers ready for pickup or delivery when your windows are ready to ship. Working with an individual supplier for all of these projects reduces the amount of phone calls or e-mails you and your team have to make. We are here to make your window projects a success.
Ready to start Choosing Your Marvin Windows? Visit a Kuiken Brothers' Showroom Today!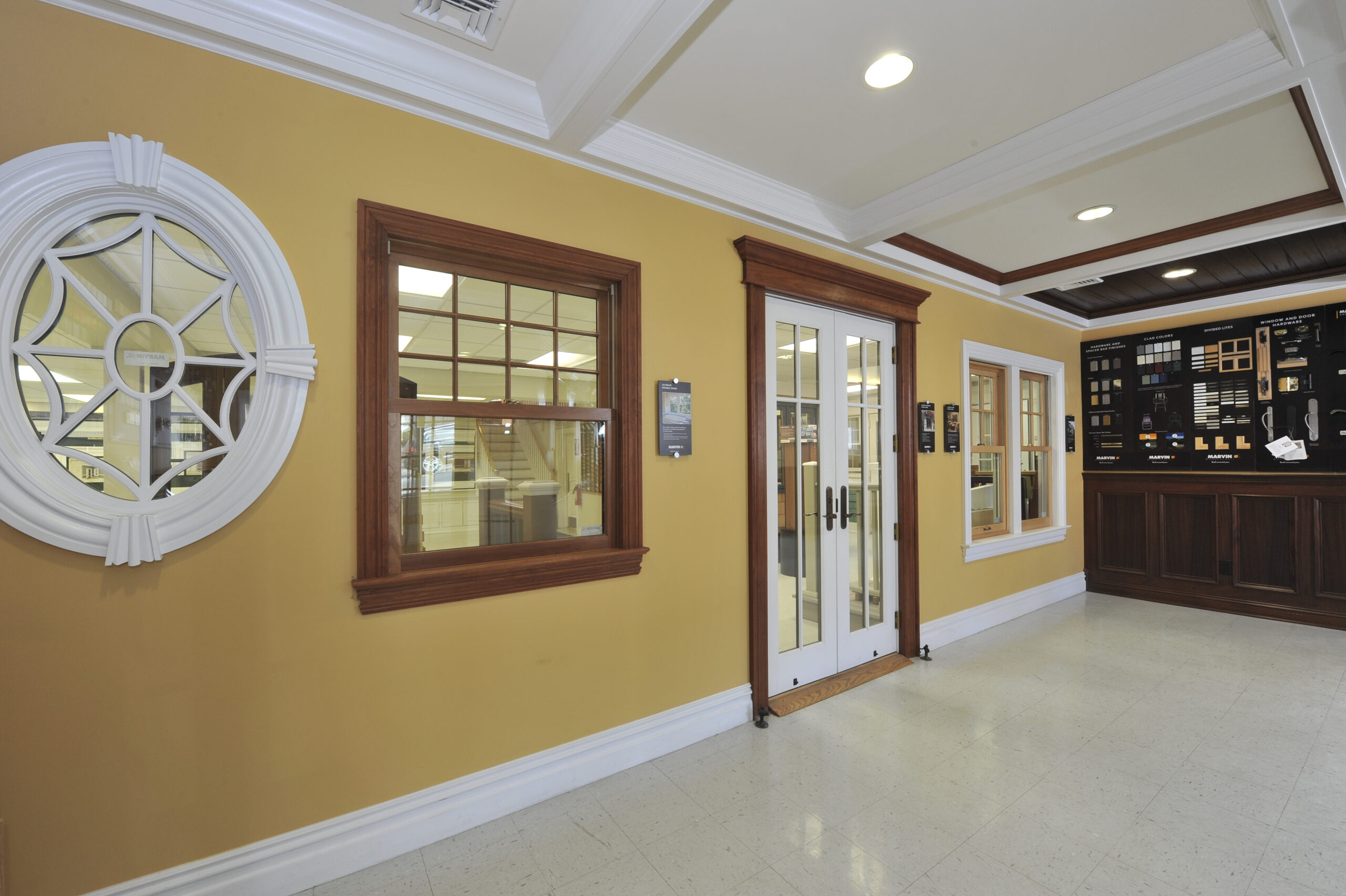 Kuiken Brothers showrooms were built to be an extensions of our builder, remodeler, architect and designer customer's business. Featuring inspirational, lifestyle installations, our Showrooms are the ideal location to meet with clients in advance of a project where a umber of major decisions can be made. The staff at Kuiken Brothers is happy to walk you through the options that are readily available from our inventory, and supported by a local business should anything come along.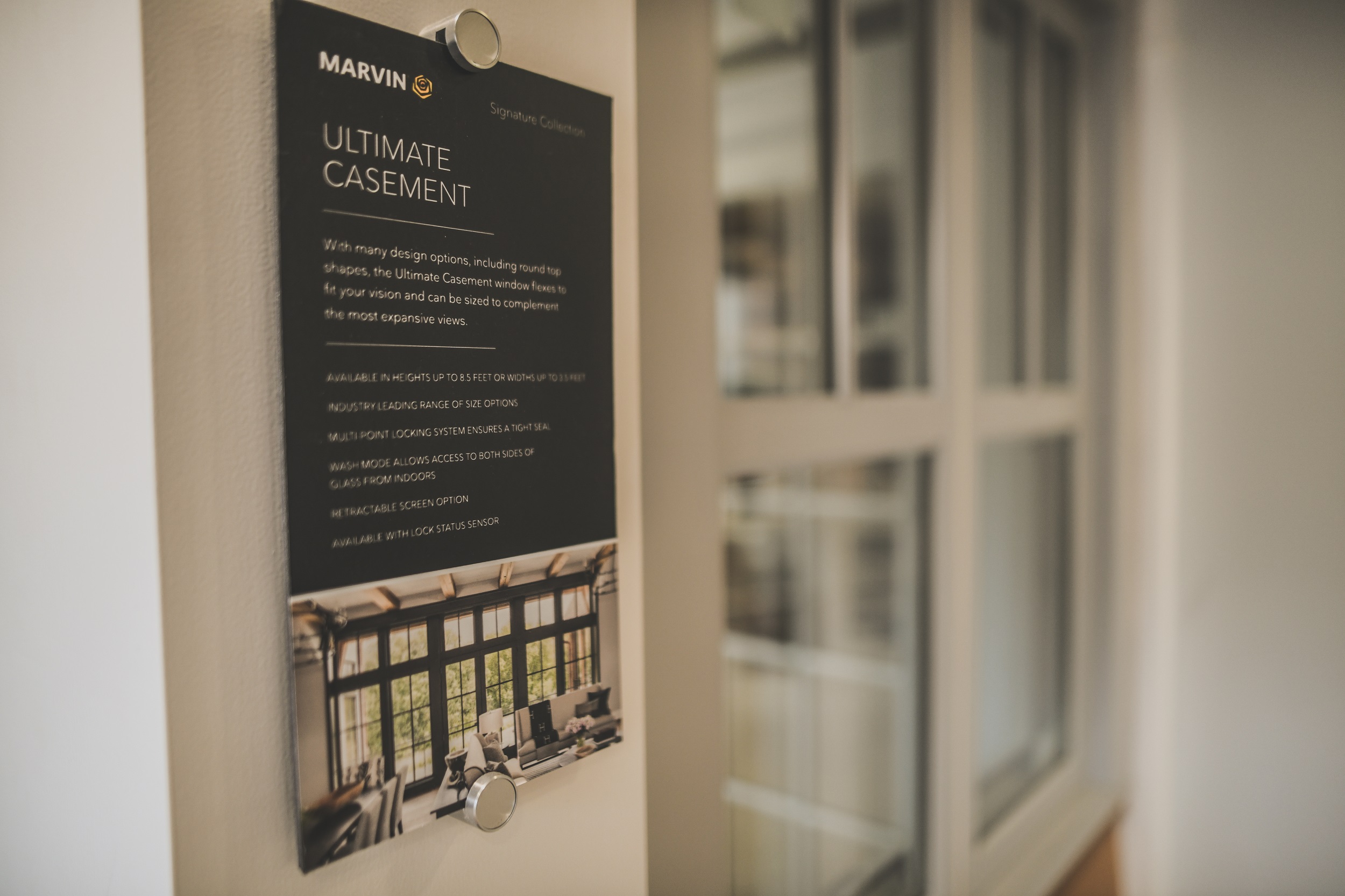 When you enter a Kuiken Brothers Showroom you will not find a hard sell from our sales team. We are on-staff to provide a relaxing, consultative environment for you and your clients. We will guide you through our showroom and answer and questions you may have. Please visit us at your convenience. While appointments are not required, we do recommend that you contact us in advance so that we are able to provide you with a personalized experience.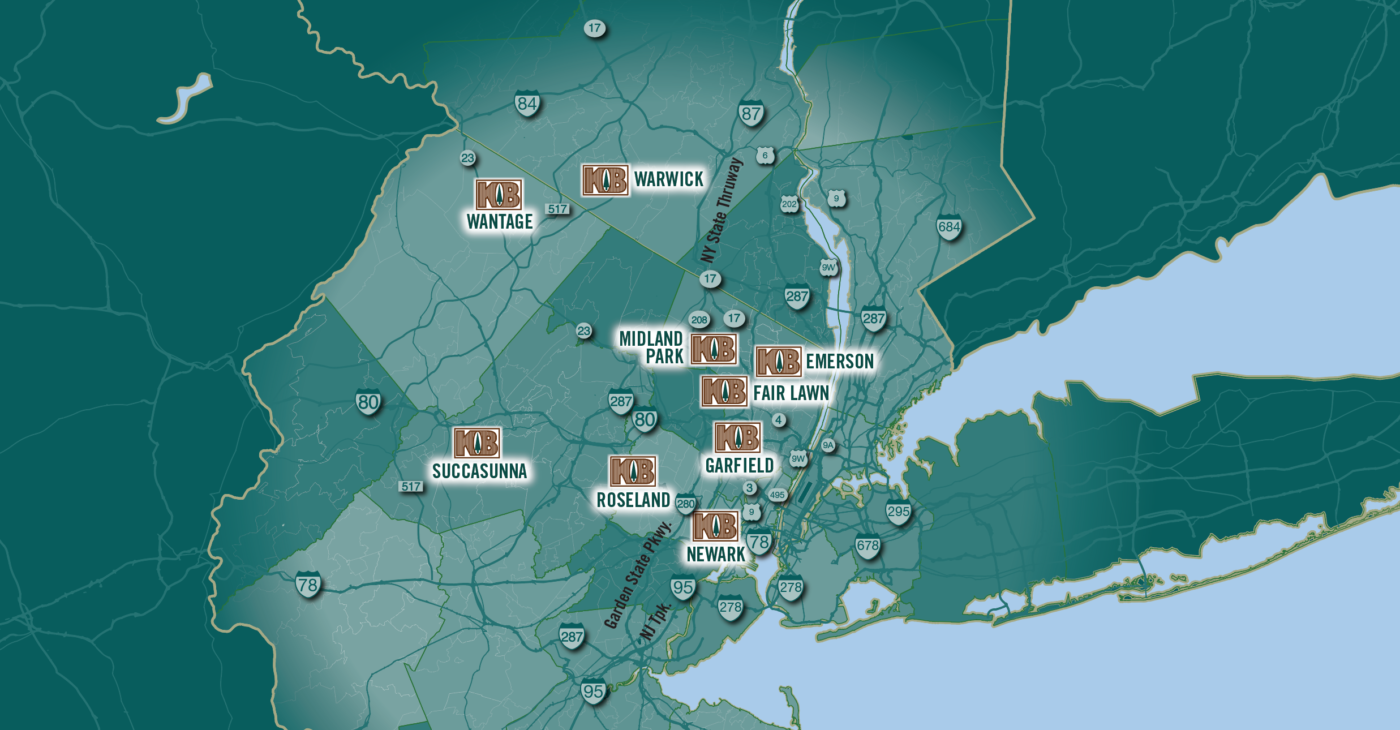 We hope to see you soon, whether you are looking for inspiration for your dream project, or right in the middle of a project and need to make quick product decisions and selections. We hope to see you soon!
Find a Kuiken Brothers Millwork & Cabinetry Showroom Near You
Typical Showroom Hours*:
7am – 4pm Monday through Friday
8am – 12pm Saturday
Closed Sundays
Please feel free to call in advance to ensure a specific product that you are looking for is on display. Our showrooms are in close proximity to one another, so if one showroom does not have a specific product on display, chances are we can direct you to a local one that does. For a list of phone numbers, click here