There is no doubt that improperly decks can be dangerous. Luckily Kuiken Brothers has partnered with Simpson Strong-Tie, one of the country's leading manufacturers of connectors to help building professionals build code compliant, safe decks. Below are a few resources and products that are currently available to construct your next deck to comply to the International Building Code (IBC) and International Residential Code (IRC) where applicable.
First, let's take a quick look at 4 common code violations which are often overlooked during deck construction.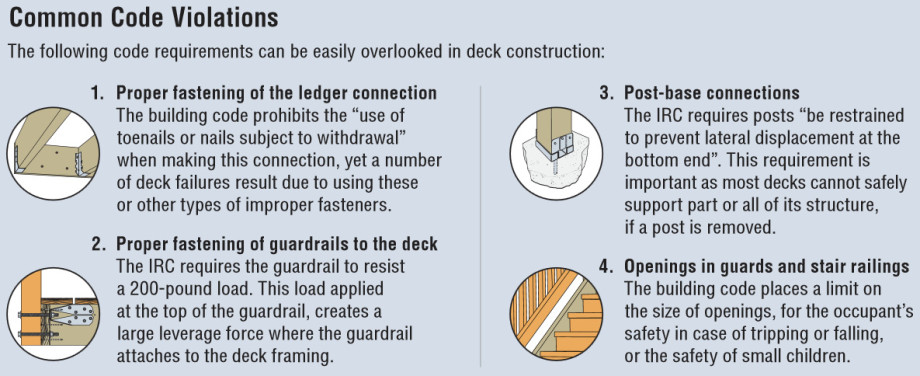 The four most commonly overlooked code violations are 1) Proper fastening of the ledger connection 2) Proper fastening of guardrails to the deck 3) Post-base connections 4) Opening in guards and stair railings. Below are the nine areas where Simpson Strong-Tie has developed a solution.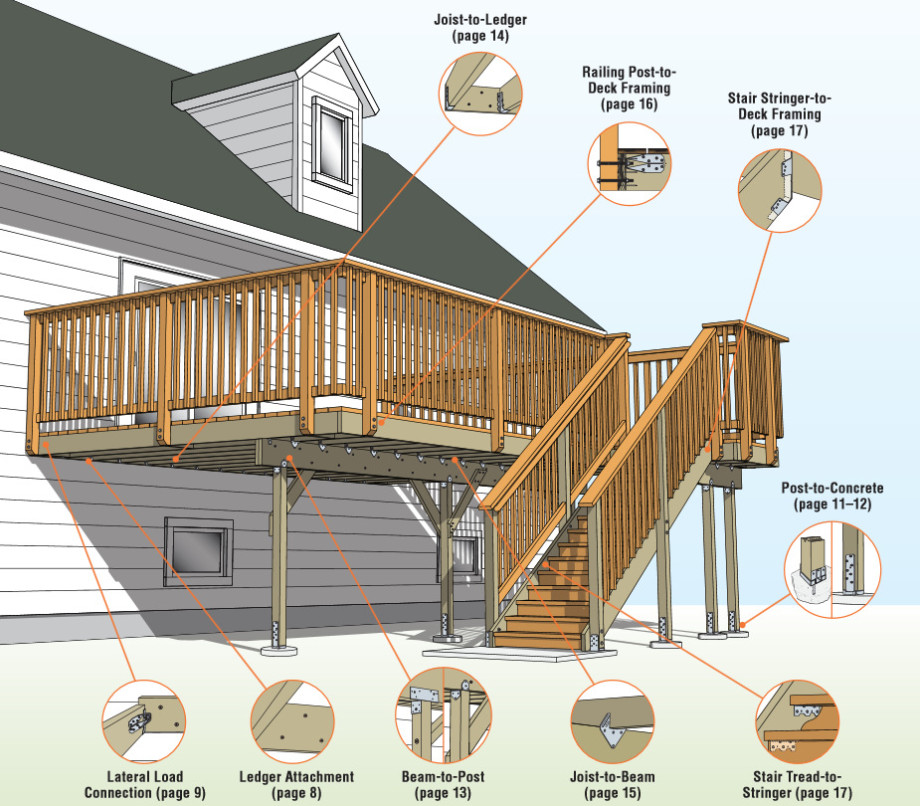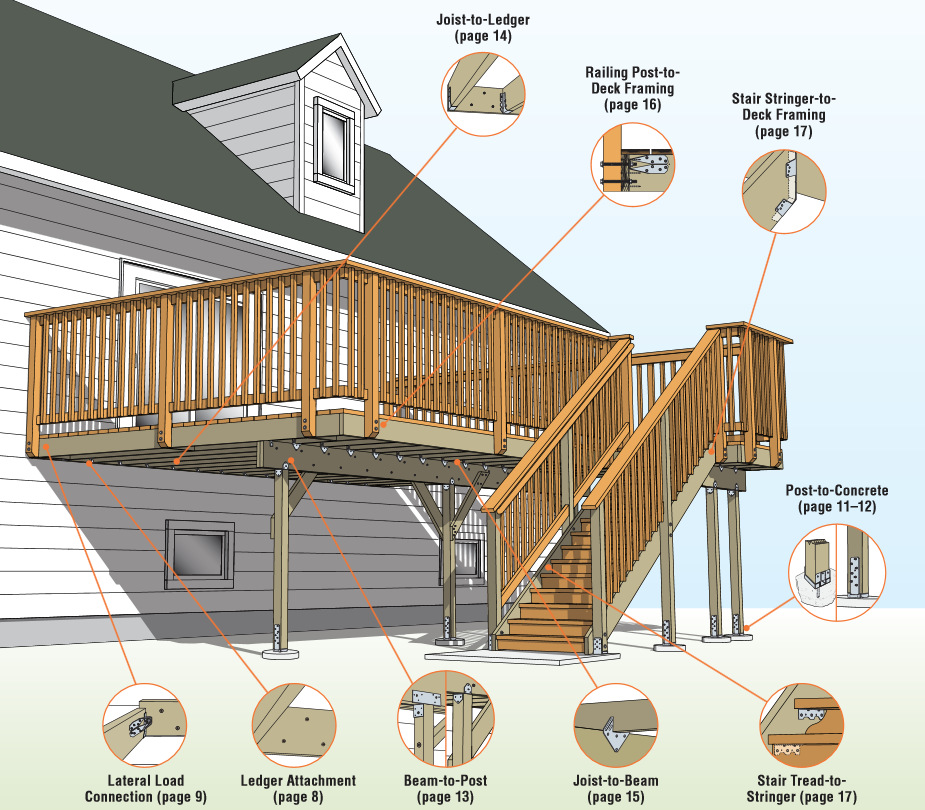 A system of key connections throughout the deck framing, also known as a continuous load path, is essential to building a safe, code compliant deck. When this system of connections is made properly, loads are transferred throughout the deck's frame and into the ground and/or the adjacent structure to which the deck is connected. The majority of connections called out above are in-stock or available with a short lead time at Kuiken Brothers locations in NJ & NY and will create an effective load path.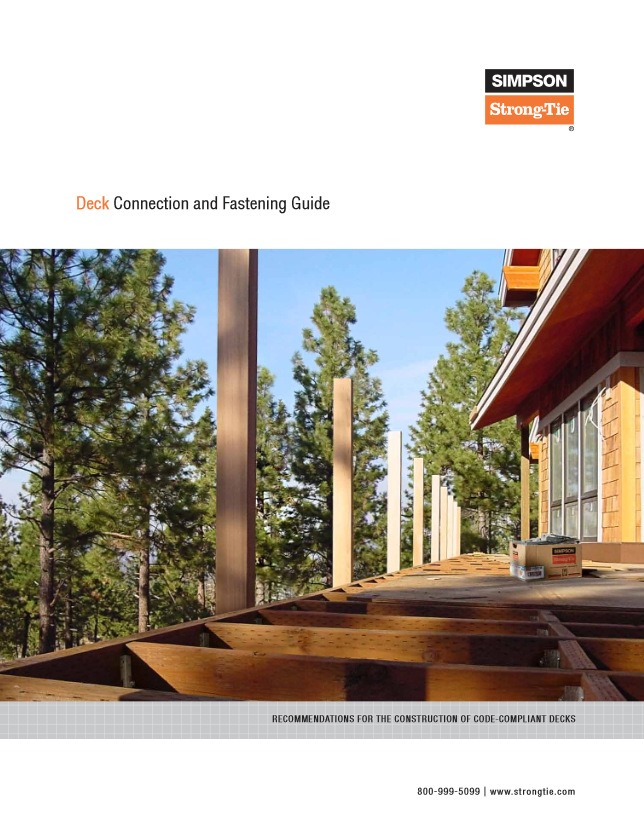 Simpson Strong-Tie has published their Deck Connection and Fastening Guide which is a tremendous resource in determining the right products for your specific application in order to create a continuous load path for code compliant decks.
Download the Simpson Strong-Tie Deck Connection & Fastening Guide
One of the more recent additions to the Simpson Strong-Tie deck connector product line in-stock at Kuiken Brothers is the DTT1Z Deck Tension Tie which provides an alternate approach to attaching decks to homes, especially for retrofits to reinforce or make a previously built deck code compliant. Watch this quick video for a product overview:
The DTT1Z deck tension tie provides a less invasive approach for attaching a new deck to a home or retrofitting an existing deck to current code standards.  This tension tie addresses a 2015 International Residential  Code provision (section R507.2.4) that now allows four  750 lb. lateral connectors to be fastened to framing in the house with a lag screw. This provision is an alternative to using two 1,500 lb. lateral connections from the deck to the floor joists within the house.
Kuiken Brothers has an extensive inventory of Simpson Strong-Tie Products to ensure that your new or existing deck is code compliant.  No long lead times for special order products and we work closely with manufacturer representatives from Simpson directly for jobsite consultations. If you would like more information on Simpson Strong-Tie for an upcoming project, please feel free to give us a call (201) 652-1000 or complete the Contact Us Form and one of our representatives will follow up with you right away. We look forward to working with you on your next project!