ROCKWOOL Comfortbatt is now in-stock at Kuiken Brothers locations in NJ & NY. ROCKWOOL Comfortbatt is a semi-rigid stone wool thermal batt insulation for exterior wood and steel stud applications.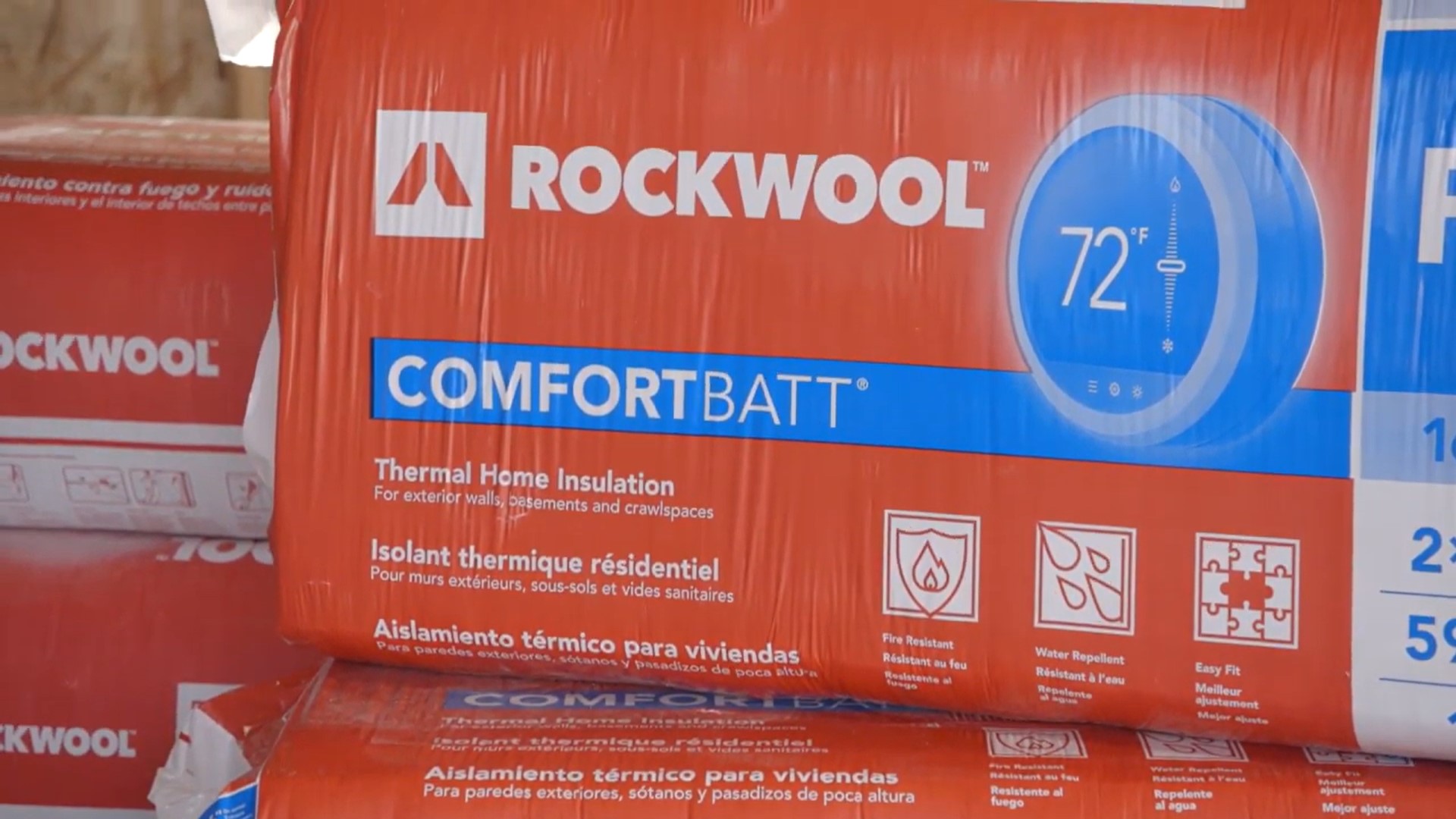 Comfortbatt is a stone wool insulation product for use in wood and steel framing in both new residential builds and renovations.
This semi-rigid batt has a unique flexible edge designed to compress as the batt is inserted into walls, attics, ceilings and floor frames. It features a unique flexible edge that allows for easy installation and helps prevent over compression to maintain its R-Value.
Non-combustible and fire resistant, Comfortbatt will not develop toxic smoke or promote flame spread, even when exposed directly to a fire. It also offers water and moisture resistance and excellent sound absorbency. Comfortbatt is an effective way to improve a home's energy efficiency. It is GREENGUARD Gold Certified and contributes to a healthier indoor environment.
If you would like more information on ROCKWOOL Comfortbatt, please feel free to give us a call (201) 652-1000, or complete the Contact Us Form and a Kuiken Brothers representative will follow up with you right away. We look forward to learning more about your project and how we can assist.