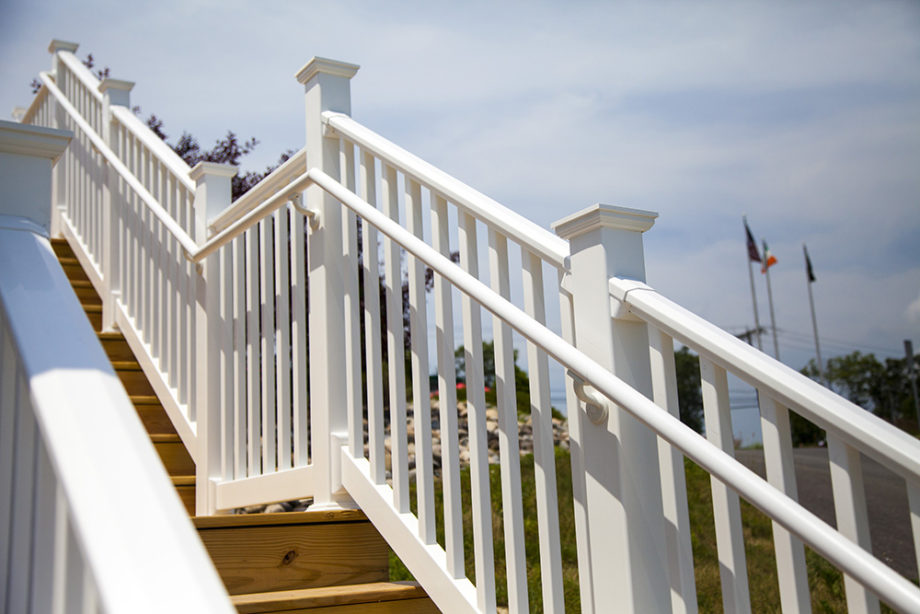 Kuiken Brothers stocks one of the largest collections of the RDI Endurance Original Vinyl railing system in the area, a commitment that we have had for many years now. Annually it is one of our top performing railing lines.
Endurance Original Rail, an aluminum reinforced vinyl railing system, is the cornerstone of the RDI product line. Their most complete railing system kits are coupled with a variety of accessory brackets that allow installation to almost any surface at any level angle up to 45º. Simple form and dependable function unite this railing design to maintain safety without sacrificing the elegant presentation of your home or commercial space.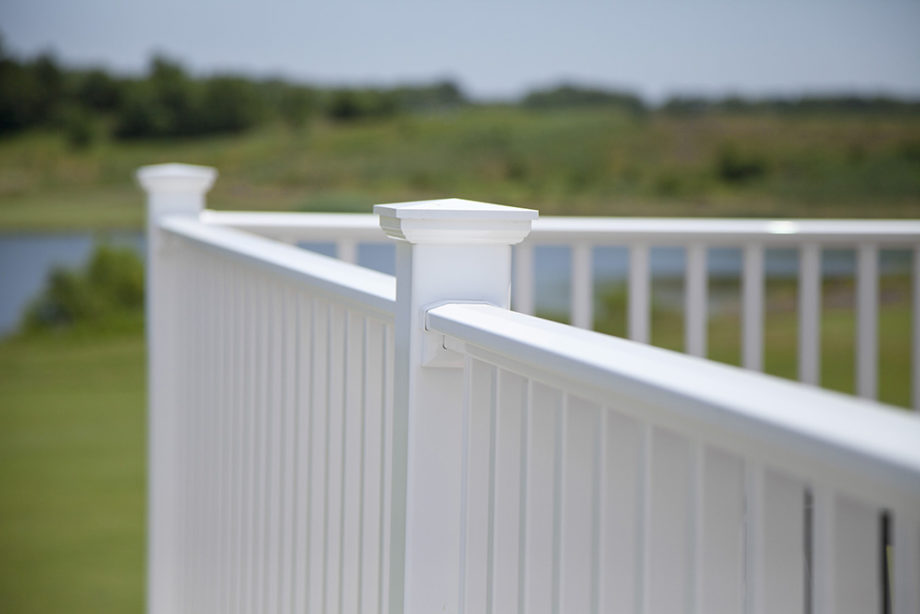 Kits available in your choice of square, round aluminum, turned, or glass balusters
Most kits available in 4′, 6′, 8′, and 10′ level or 6′ and 8′ stair and 36″ or 42″ finished height
Top and bottom reinforced aluminum stiffeners
Brackets included in all rail kit
Complete line of vinyl accessories to complete your installation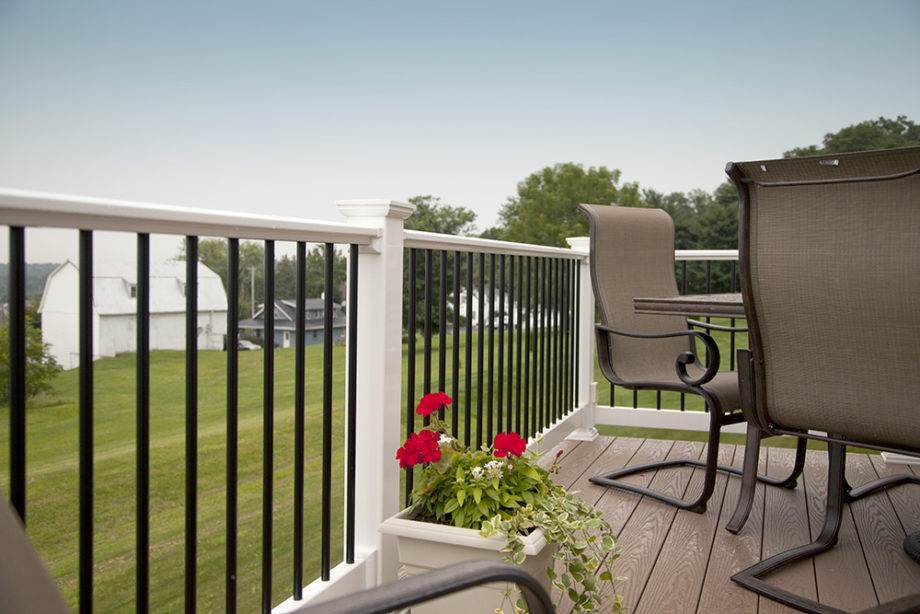 Endurance railing systems are resistant to chipping, rotting, peeling or splintering. Level rail and stair rail kits are available in White, Sand and Earth and offers a variety of accessories such as adjustable trim rings, post caps and lighting.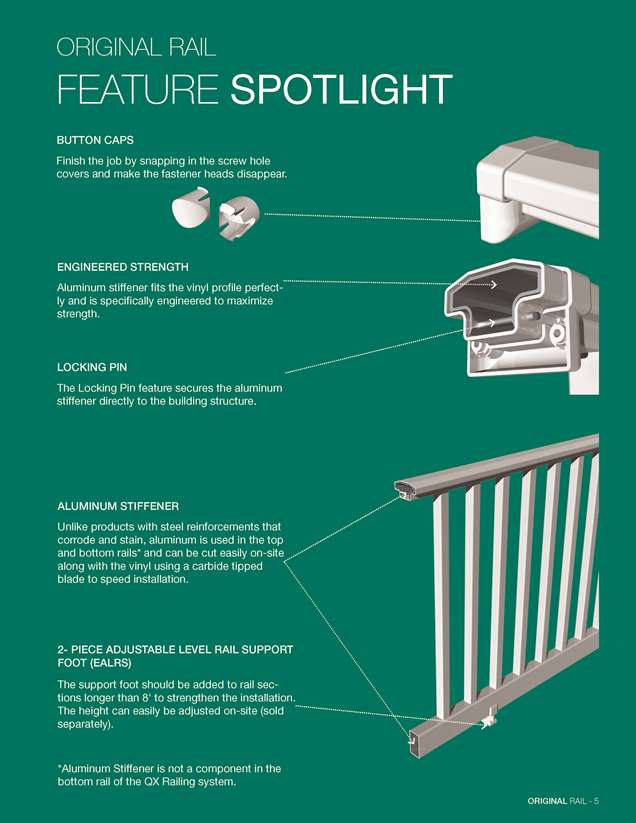 No detail is too small, and RDI has considered them all, down to the tamper-proof screw head covers. The vinyl extrusions with aluminum stiffeners add strength and durability to the top and bottom rails, while the unique locking pin design provides secure, invisible attachment of the aluminum reinforcements to the building structure.
Check out the installation video for railing and stair kits with the Endurance Original Railing System
If you would like more information about the RDI Endurance Vinyl Railing System, please feel free to give us a call, or fill out the Kuiken Brothers Contact Us form and we will follow up with you right away.