Kuiken Brothers features RDI Metal Works Excalibur metal railing system.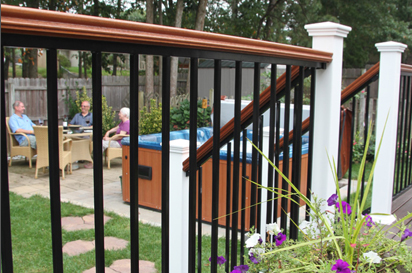 A new twist on a time-proven idea. RDI Rail has taken elements you've loved from their Endurance and Titan Pro railing systems and created Excalibur, the new railing line from the RDI Metal Works family. Endurance-like hidden attachments, Titan-like easy installation, economical, and a sleek satin finish, are all combined together to create our first fully metal system. Sure, metal has been around for a while, but you've never seen it quite like this.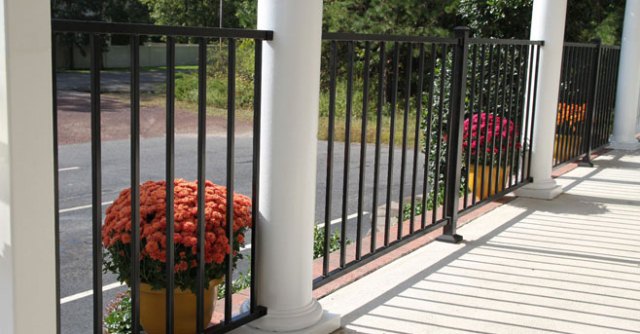 Excalibur's pre-welded components provide strength, while its' triple-coat finishing process ensures durability. The pre-mounted brackets allow for quick installation. The satin, low-gloss finish hides marring, fingerprints, smudges and other dirt that can otherwise make a gorgeous installation look like it is in desperate need of a spit-shine.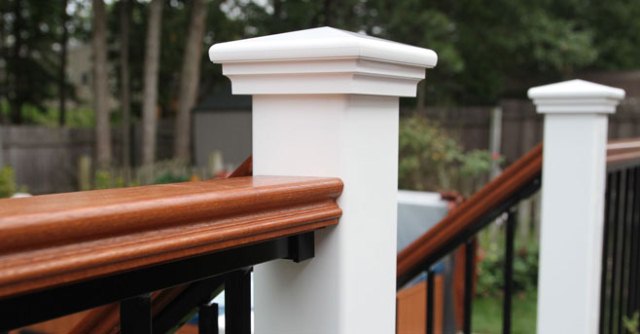 Excalibur doesn't have to stop at being a suit of armor for your deck; you can add a feeling of warmth to the toughness of steel. Create a touch of elegance with our custom wood top option. Mix it up by combining white, earth, or sand post and accessory options from the Endurance and Titan systems.
If you would like more information, or would like us to mail you a catalog, give us a call, visit one of our locations, or fill out our Contact Us Form and a Kuiken Brothers representative will follow up with you right away. We look forward to working with you on your next RDI Metal Works Excalibur project!
*Note – lead times apply. Please contact a Kuiken Brothers sales representative for details.