The finishing touch to any beautiful kitchen or bath cabinet is the countertop. Kuiken Brothers has a wide range of color and product samples in each of our showrooms so that you can compare finishes and match colors to your cabinetry. We will then send you direct to the fabricator so that you can choose the exact countertop to complete your project.
Silestone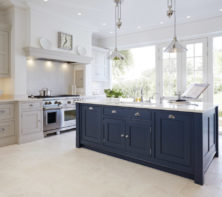 Silestone natural quartz is produced into large slabs of 120" x 54" allowing for large surface applications with minimal seams. Silestone is the world's leading quartz surface, combining strength and beauty to create a superior choice for kitchen countertops and bathroom vanity tops.
Vadara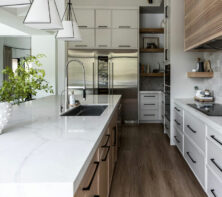 An alchemy of craftsmanship and art, a mastery of beauty, Vadara quartz captures the stillness, flow and endless wonder of nature's most captivating corners and sets them into each handcrafted piece, for a surface that's fit for purpose but etched with possibility.
Cambria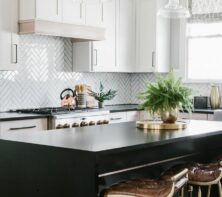 Quartz is one of the hardest minerals on Earth. Because of its strength and abundance, quartz is a popular and reliable choice for countertops. Quartz countertops are sometimes referred to as "engineered" or "man-made," but quartz is in fact a natural stone. The amount of natural quartz in a slab depends on the quartz manufacturer. Cambria is among the highest concentration of pure quartz to ensure strong, compact slabs.
Caesarstone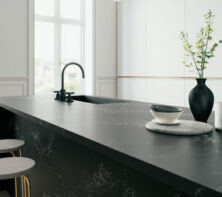 Caesarstone, utilizes advanced technologies and expertise to produce high-quality surfaces consisting of up to ~90% quartz, binders, and pigments. Caesarstone is an international quartz countertop brand that features modern designs.
LG Viatera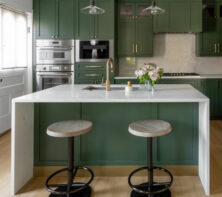 LG Viatera quartz countertops take one of Earth's hardest materials and make it even more durable, strong, and beautiful. Made from up to 93% natural quartz, these engineered slabs feature superior tensile strength compared to natural stone, making them ideal for both residential and commercial buildings.
MSI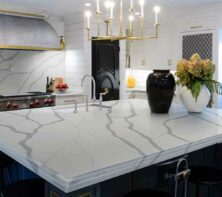 MSI's domestic manufacturing plant provides the most advanced machinery combined with patent production processes to produce the most natural-looking quartz in the market.