Check out Feeney CableRail's new tensioning tool for a faster, more efficient installation deck railing applications. Here's a short video to see how it all works.
Proper cable tensioning is an important part of the installation and long term performance of railings using CableRail stainless steel infill. This easy to use tool is great for installers looking for a faster and more effective way to tension CableRail assemblies.
Save time and material costs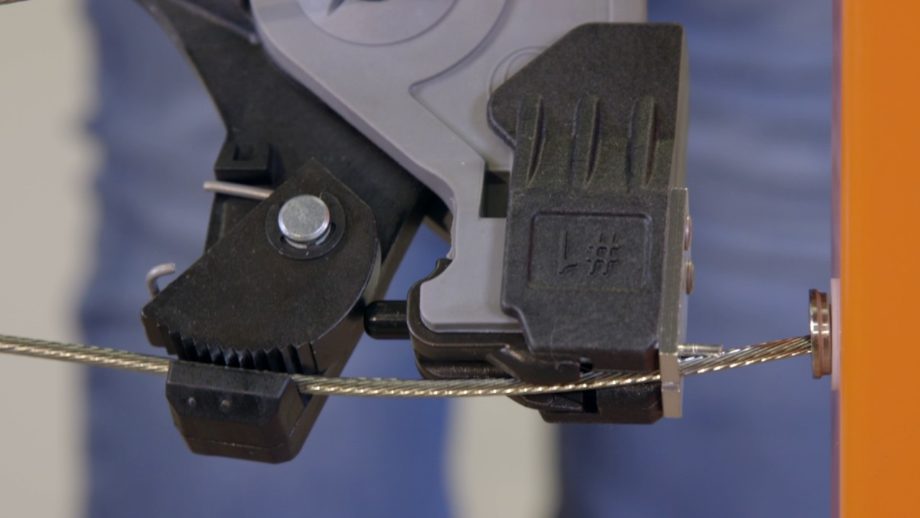 6X gear ratio lets installers tension CableRail with minimal effort
Increased tensioning power allows for longer cable lengths, lowering material costs
Reduces the need for additional tensioning at the threaded terminal end, leaving more thread for future adjustments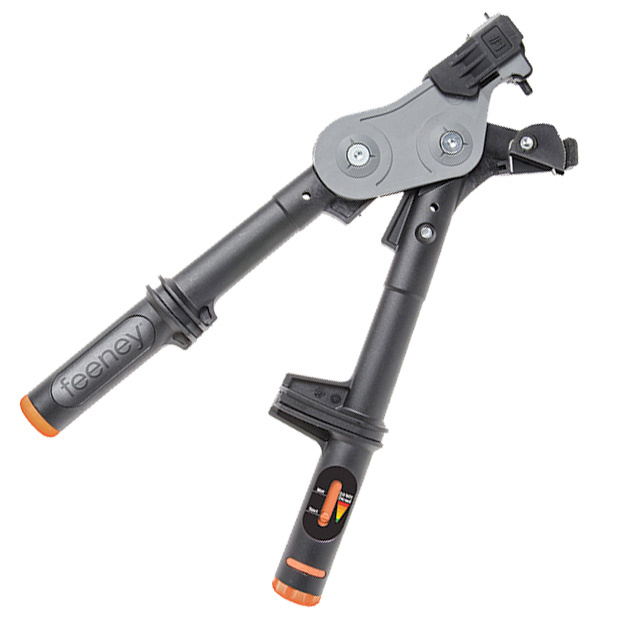 Specially designed for CableRail by Feeney
Works with 1/8-in., 3/16-in.*, and 1/4-in.* diameter stainless steel CableRail in a wide variety of post materials.
Built-in tension indicator ensures consistent tension is applied to the cable everytime, optimizing ease of installation
Tough enough to handle any jobsite
Compact and Lightweight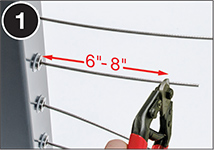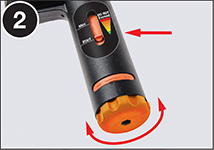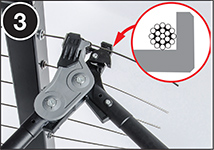 Trim cables to 8-in. (6-in. is the minimum).
Use the dial at the base of the handle to set the tension indicator to the lowest level, "Start".
Spread handles and insert cable into the tool. Confirm that the cable is fully seated in the channel at the gripper jaw 
Insert head of the tool into the Quick-Connect fitting.
Close the handles smoothly to tension cable. An audible "click" and a slight kickback at the handles indicates the selected tension has been applied to the cable.
* NOTE: Tensioning Tool includes the 1/8-in. diameter cable adapter head. The 3/16-in. and 1/4-in. diameter cable adapter head is available separately through special order.
If you would like more information on Feeney CableRail or their tensioning tool for an upcoming project, please feel free to give us a call (201) 652-1000 or fill out the Contact Us Form (make sure to add "Feeney Cable Rail" in the Comments/ Questions Field and a Kuiken Brothers representative will follow up with you. Out-of-state shipping options available upon request.