Have you heard of AdvanTech and Zip System from Huber Engineered Wood? Not convinced of the superior quality? Then you have to stop by our Midland Park, NJ yard on March 24, 2014. Huber Engineered Wood is not just passing out product samples, they will be demonstrating the advantages of their product with a Water Tower Demo, Panel Buster Demo, Water Penetration Demo, Popcorn Air Barrier Demo and more. Up close and LIVE you will see the benefits of these products. Stop by!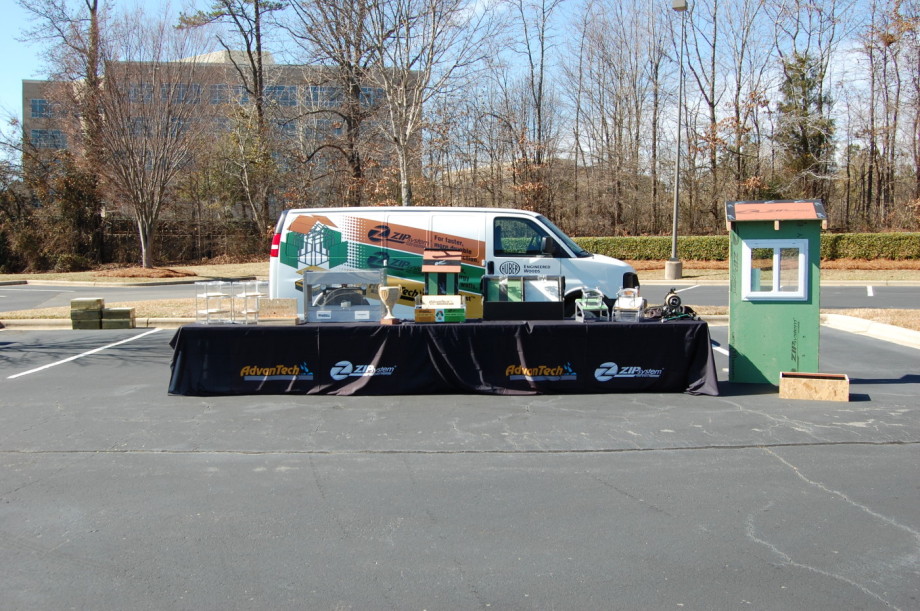 Mark your calendar and make sure you stop by.
Huber Wood (Advantech Flooring & The Zip System) Demo Day:
Monday, March 24, 2014
Midland Park                         7:30am – 1:00pm
For more information about AdvanTech and the Zip System Click Here. If you are unable to attend the demonstrations, please give us a call at 201-652-1000 or fill out the Contact Us Form and one of our sales representatives will follow up with you right away. Be sure to add "AdvanTech/ Zip System" in the comments/questions box.