Kuiken Brothers is one of Trex Company's exclusive stocking retailers in the region. Did you know that Trex's eco-friendly composite decks is made from an innovative blend of 95% reclaimed wood and plastic film? On top of that, Trex uses some of the most earth-friendly manufacturing processes in the country, reclaiming factory waste and eliminating the use of harmful chemicals.
As a leading recycling company and the world's leading manufacturer of wood-alternative decking and railing, Trex encourages people to think beyond grocery bags and recycle "other" types of plastic. This video shows what types of plastic can be recycled to make eco-friendly Trex composite decking. Together, we can make a greener planet.
Trex offers consumers a truly environmentally responsible choice. Being green is in their DNA, and that was a major reason why Kuiken Brothers chose to partner with Trex many years ago.
WHY A TREX COMPOSITE DECK IS A GREEN DECK.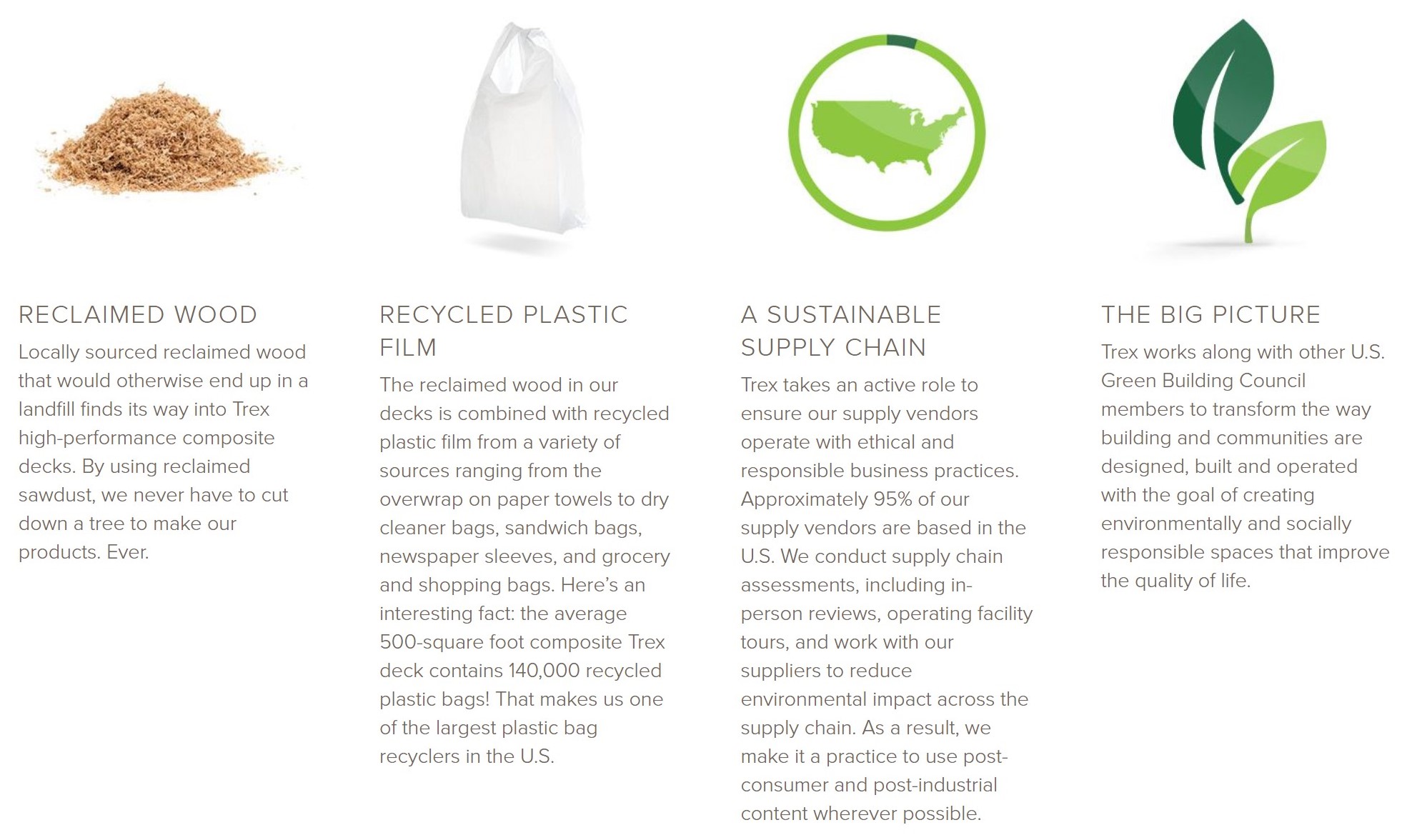 Ready to start Choosing … or Building? Here's Why To Choose Kuiken Brothers for Your Trex Deck & Railing Needs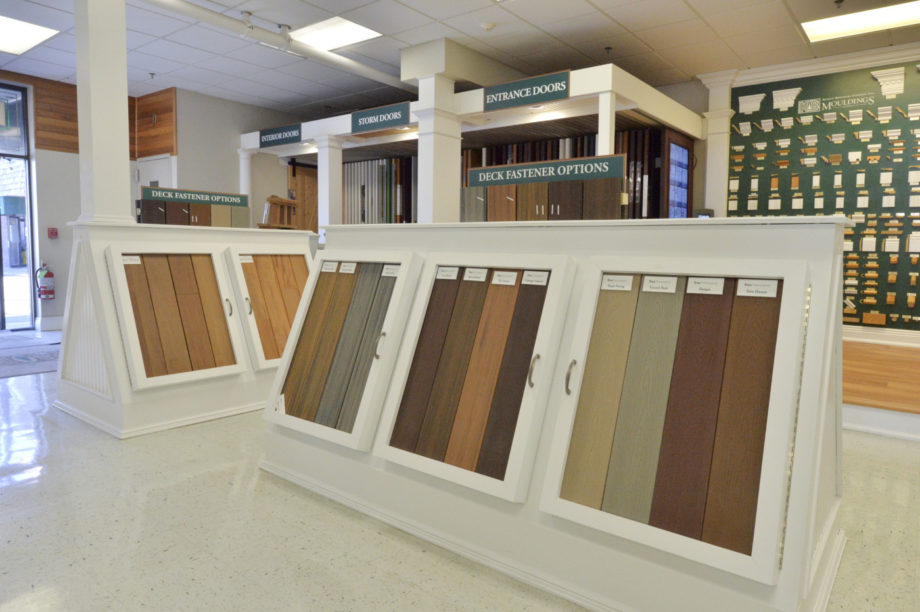 Kuiken Brothers showrooms were built to be an extensions of our builder, remodeler, architect and designer customer's business. Featuring inspirational, lifestyle installations, our Showrooms are the ideal location to meet with clients in advance of a project where a umber of major decisions can be made. We offer quick reference selection boards where you can quickly compare color options and see how they match with various railing options, whether you'd like to proceed with real wood, composite, aluminum or even stainless steel cable. The options seem endless when searching on-line. The staff at Kuiken Brothers is happy to walk you through the options that are readily available from our inventory, and supported by a local business should anything come along.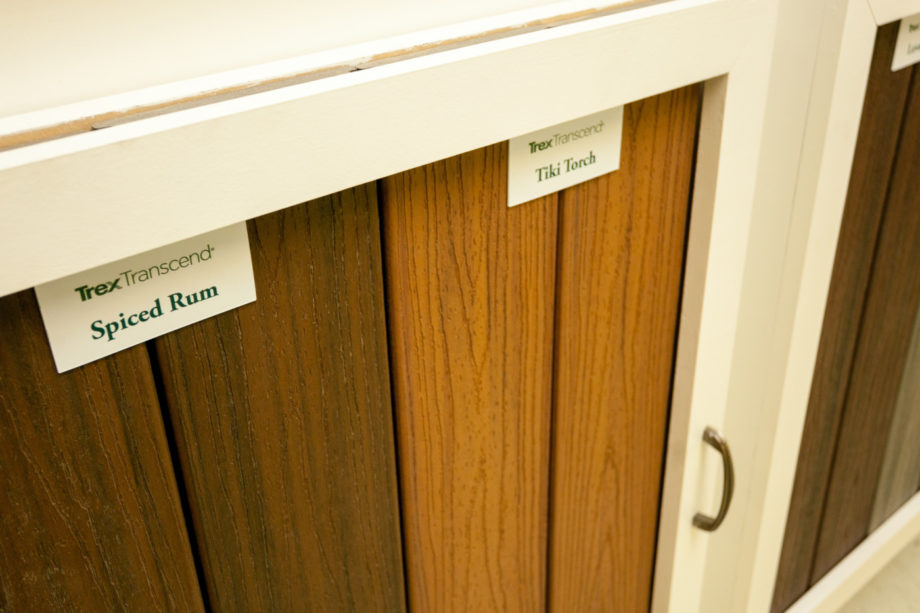 When you enter a Kuiken Brothers Showroom you will not find a hard sell from our sales team. We are on-staff to provide a relaxing, consultative environment for you and your clients. We will guide you through our showroom and answer and questions you may have. Please visit us at your convenience. While appointments are not required, we do recommend that you contact us in advance so that we are able to provide you with a personalized experience.
Ready To Start Building? We Have the Inventory & Delivery Capacity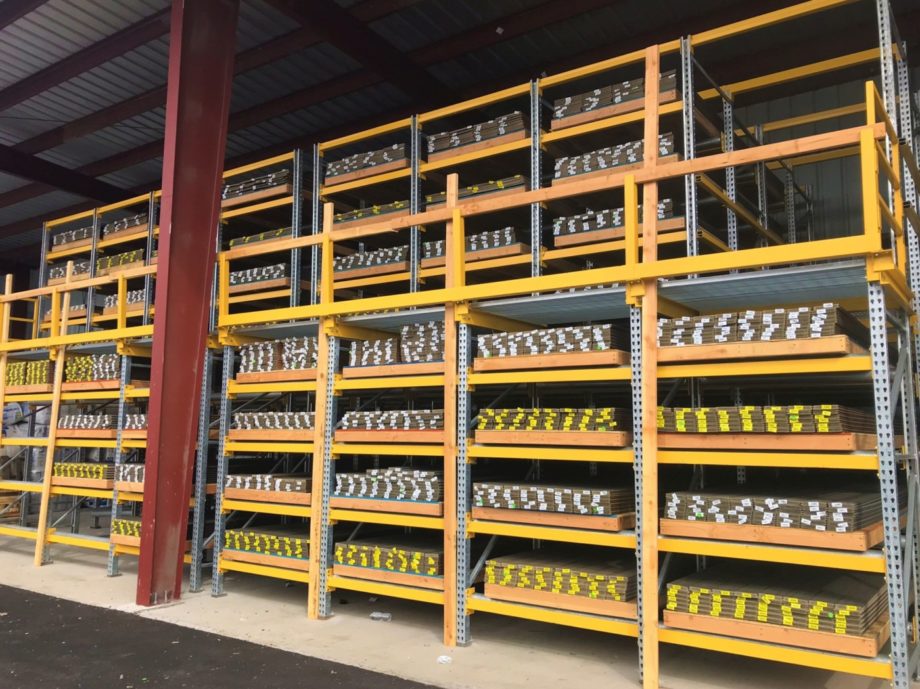 Kuiken Brothers has a significant amount of Trex Deck & Railing on the ground at our locations in NJ & NY. This offers our customers a significant advantage because we can provide them with the products when and where they need them.
We don't know about you guys, but have you ever seen a Trex Transcend Deck installed on the front of a house? No, we haven't either, at least not one that we can remember here in NJ & NY.  When creating a budget for your deck, consider where the material will be delivered to. Will it be dropped off curbside, or will your experienced building material supplier (think Kuiken Brothers) expertly navigate your order right alongside your house and next to the footings so that you don't have to pay your craftsmen installers to lug around the boards? We've invested in these tools so that you can allocate your budget towards the installation process.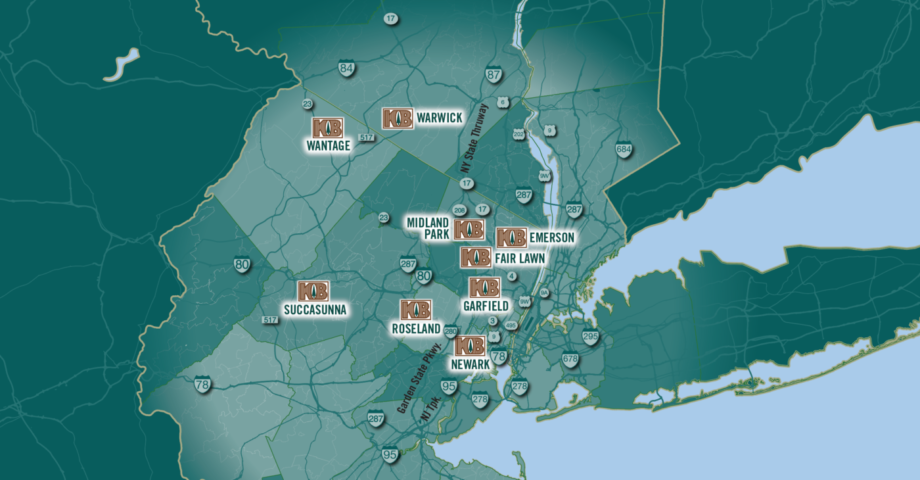 For a complete list of Residential Building Material & Millwork Showrooms, click here
We look forward to meeting with you soon, and thank you again for choosing Kuiken Brothers as your building material supplier for your next deck & railing project.