We're excited to introduce, From The Yard, a video series spotlighting many of our colleagues here at Kuiken Brothers – from sales, logistics & operations, millwork specialists, and our administrative team. Here is a link to the video trailer to give you a sneak preview of what's to come. We'll be launching our first video November 2021, followed by new videos every few weeks.
All of our roles here at Kuiken Brothers are interdependent on one another, and none of us can do our job well without the support of the entire team.
Our sales and marketing staff work hard to grow our business and brand.
Our operations team keeps our yards running smoothly for inbound product, customer picks-ups and deliveries.
Our drivers deliver a large percentage of our sales activity every day.
Our purchasing staff procures top grade materials from the best producers around the country.
Our facilities and fleet teams keep our buildings and trucks running efficiently.
Our professional administrative and HR teams keep our customer invoices flowing, our bills paid, and our employees safe – while offering some of the best benefits in the industry.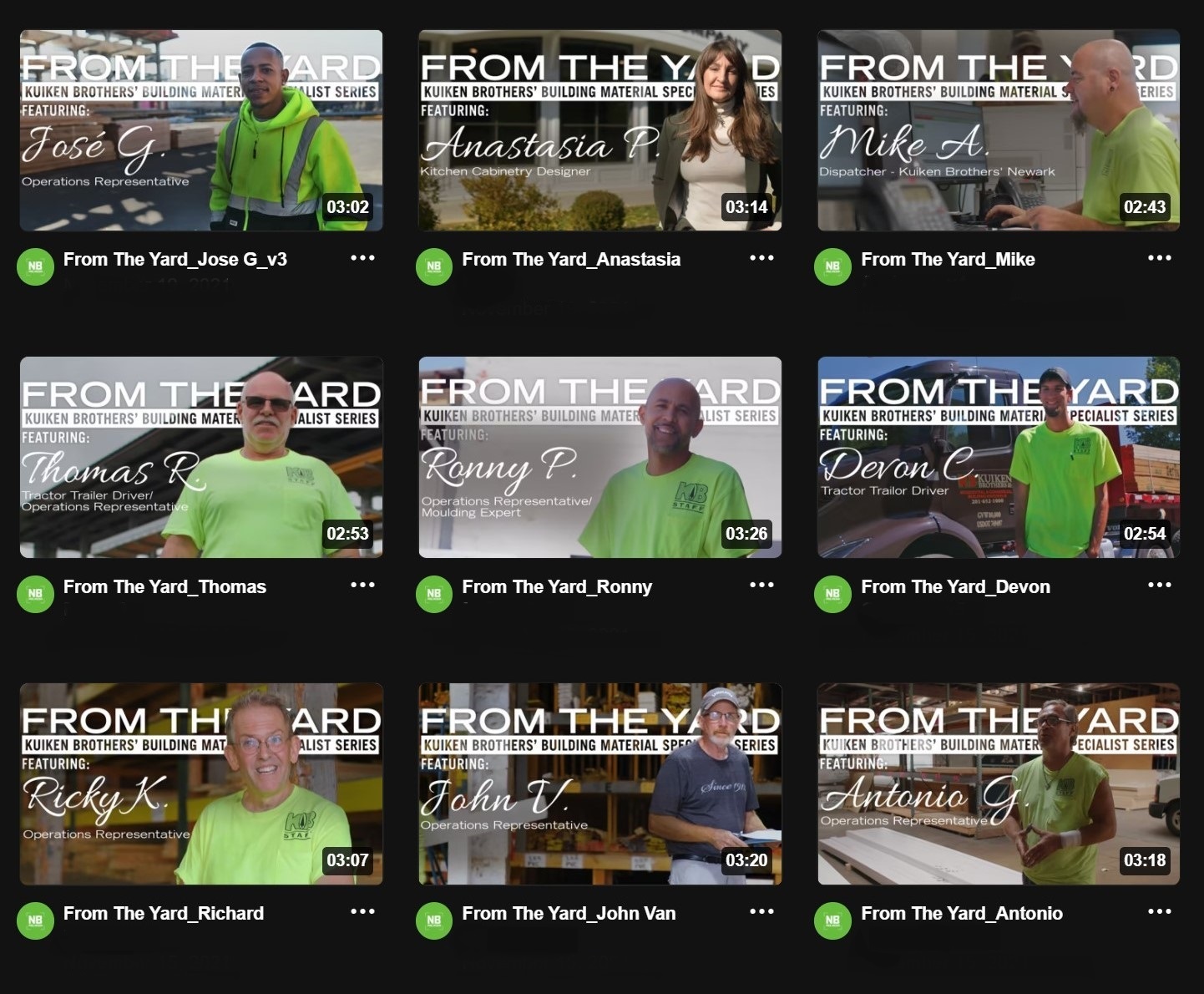 Ultimately, we're all responsible for building relationships and adding value for each other and our customers.  The teamwork on display here at Kuiken Brothers to get this job done every day is nothing short of exceptional.  That's not to say we're always perfect.  Sometimes things don't go according to plan, and we all know how frustrating that can be, but we work hard to correct those issues, and move on to get the job done well.
To our customers and future customers, thank you for all you do!  We greatly value the partnership that helps our projects moving forward. We hope you enjoy seeing some members of our team highlighted in this video series.
We'd love to hear your feedback! Please feel free to send us a note info@kuikenbrothers.com