When considering windows for your commercial projects, you can feel confident in turning to Kuiken Brothers to find the right solution based on the project needs. Kuiken Brothers sells many different brands of windows for all residential applications, but we also have the expertise and manufacturer relationships to find the proper window for most commercial jobs.
In commercial work, flexibility, performance and timely service on shop drawings, lead times and delivery are paramount and no one understands that better than Kuiken Brothers.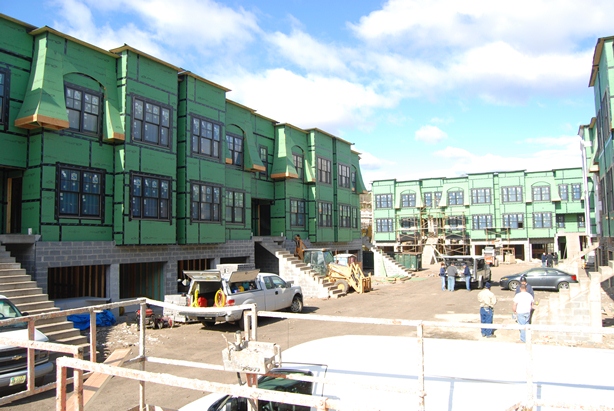 We recently supplied all of the building materials, including the Eagle Windows on a condominium project along the Hudson River. The builder needed a flexible design. The potential clients for his building are going to be high-end, demanding professionals who pay attention to the details and demand high performance. The builder turned to Kuiken Brothers and we discussed his need for a black exterior to complement the color scheme his design team had created.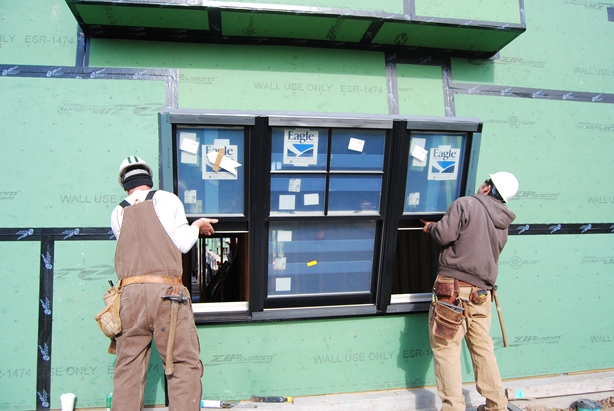 Eagle Windows has over 50 standard colors, so black was no big deal. Eagle also protects the exterior of their windows with aluminum cladding for a durable product that will endure for a long time.
The builder also required a custom grille pattern in many of the windows and doors to create "curb appeal". Eagle considers all of these custom requests as standard and the lead time was not affected at all, which helped the builder to stay on schedule.
Of course, when you are building on the Hudson River, where strong winds are a constant, energy performance is critical. Eagle met and surpassed all of the performance specifications for this unique location and will keep the builder's reputation in tact for a very long time.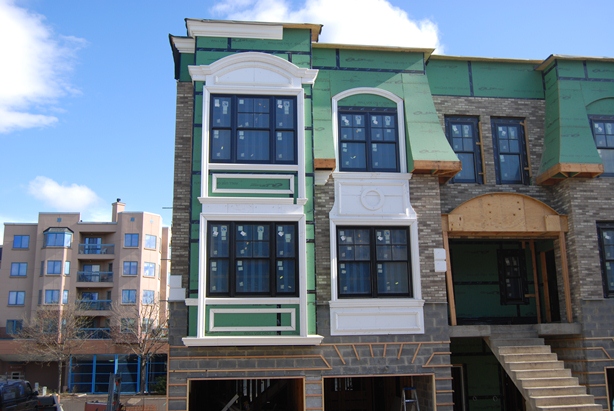 You can buy windows for your project anywhere, but when you partner with Kuiken Brothers, we bring value-added services to the job that other retailers cannot match.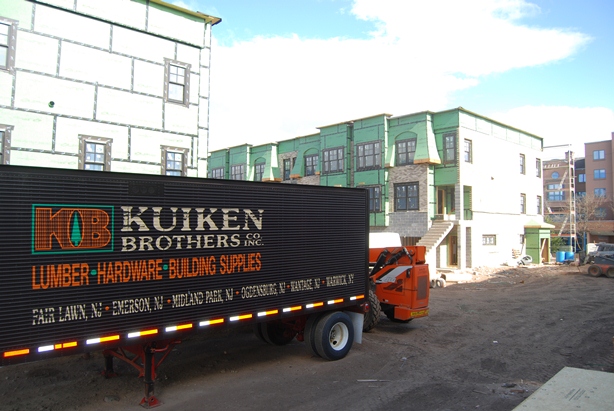 On this job, the windows were staged by floor and delivered to the jobsite on a Kuiken storage trailer. The builder did not have to provide storage of his own, he simply pulled the windows out of the trailer in the order he was installing them. Kuiken Brothers also conducted an on-site installation clinic for the window installers. This was the first time the installer had worked with Eagle and we wanted to ensure everything went smooth. Kuiken Brothers' own technicians, along with Eagle representatives showed the installers, step-by-step, how to make the Eagle Windows air and water tight for years to come.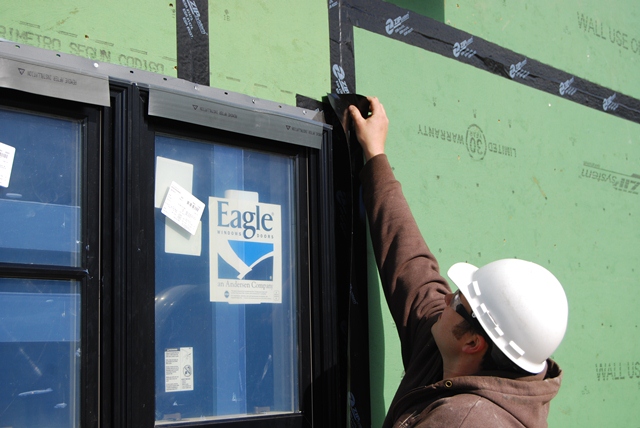 In short, buying windows from Kuiken Brothers for your next commercial project is not just buying windows, you are also getting a partner who will work with you on every phase of the windows, from samples to proper ordering, value engineering and installation techniques. We would love the opportunity to work with you on your next job. Please feel free to contact me at dhughes@kuikenbrothers. Or by calling me directly at 201-705-5352.