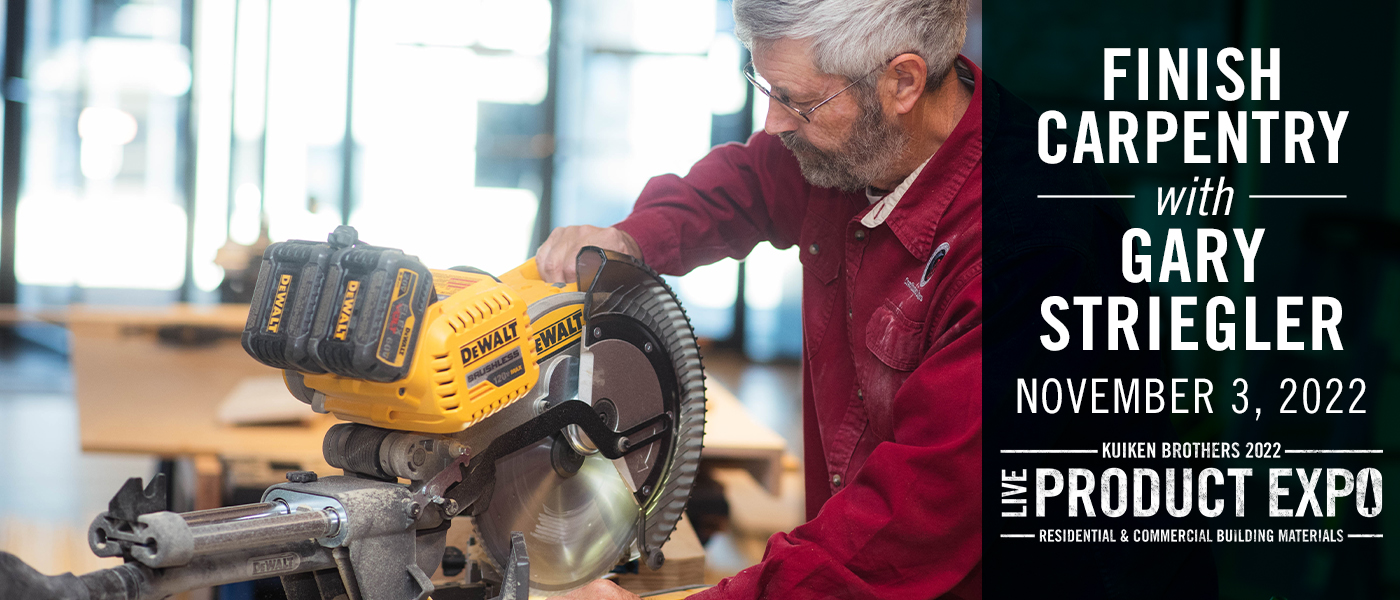 WE'RE BACK! After a 4 year hiatus, Kuiken Brothers LIVE Product Expo, one of New Jersey/ New York's premier residential and commercial building material expositions is coming back in 2022. On Thursday November 3, 2022 Kuiken Brothers will be hosting our LIVE Product Expo in Mahwah, NJ!
Kuiken Brothers' LIVE Product Expo 2022 is a must attend event to continue education and receive a hands-on learning experience from Kuiken Brothers' premier manufacturer and distribution partners. This complimentary event is open to building professionals (builders, remodelers, architects, designers) and their staff. We strongly encourage apprentice & next generation tradesmen attend this event as we offer free continuing education seminars, feature new products, best installation practices and, of course, food and beverages throughout the day. One of our featured installation experts is Gary Striegler – check out the schedule of events below!
10:30am – 6:00pm Finish Carpentry with Gary Striegler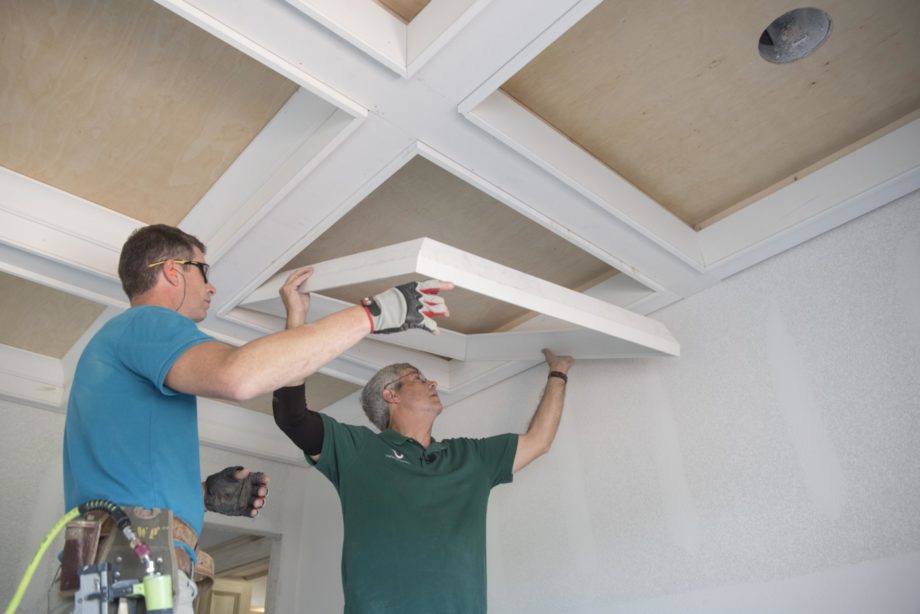 Sponsored by Kuiken Brothers Classical Moulding
10:30am – 11:30pm       Aluminum Kitset Pocket Door Frame Installation
Installation of CS Cavity Slider, a structurally robust extruded aluminum pocket door frame. The pocket frame accommodates 1-3/8″ and 1-3/4″ doors up to 4'0″ x 8'0″ and can be cut down on-site. Can hang doors up to 500lbs. Plus, Gary will provide other key time saving tips, like when you drive a nail through your pocket door.
12:30pm – 1:30pm   Hanging Doors and Enhancing with Moulding
We will discuss tips and tricks for hanging doors and then transition into a number of different historic door casing applications such as Craftsman style head casings.
2:30pm – 4:00pm       Coffered Ceiling Strategies
Let's take a closer look at how we can make coffered, beam and panel ceiling installation more efficient. Pre-assembling on the floor to prevent a full day of working upside down will help you feel better, and provide your clients with tighter joinery that will last.
5:00pm – 6:00pm        Building Mantels That Make a Statement
Just about every job has at least one fireplace. The mantel is always one of the focal points of the millwork package and a great place to build your reputation. This presentation will cover the general knowledge needed to build an attractive and code compliant mantel then get into the nuts and bolts of how to. Building a attention getting mantel may seem like an overwhelming task but it is really easy when you break it down into a step by step process.
About Gary Striegler: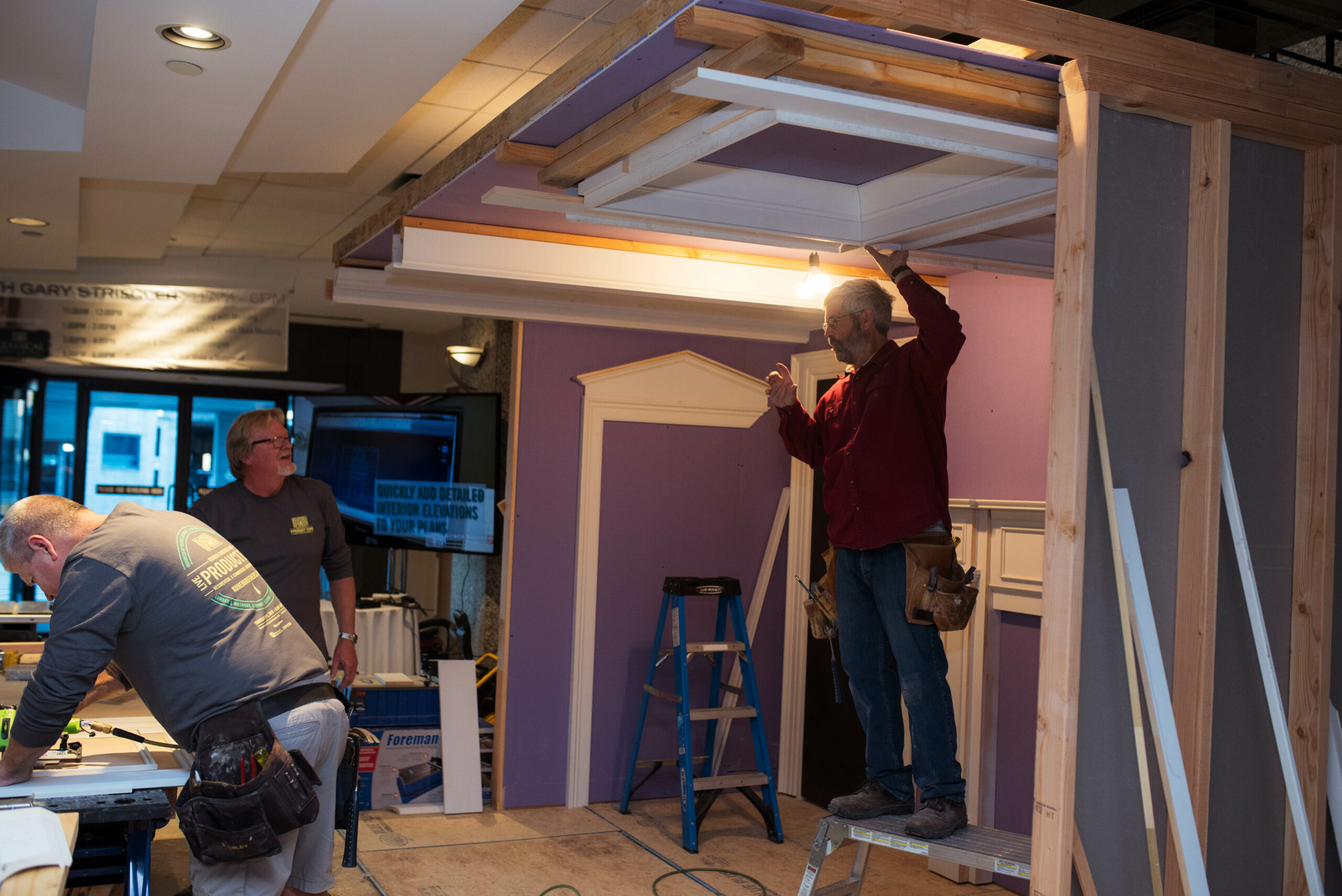 Gary Striegler is the president of Craftsman Builders Inc. He has been involved in the custom home building business for over 35 years. Gary is frequently published in Fine Homebuilding Magazine and The Journal of Light Construction, Tools of the Trade Mag. and ThisISCarpentry.com. Gary has made presentations at The JLC Live Show, Kitchen & Bath Show, International Builders Show and the IWF Show.

Save
Save