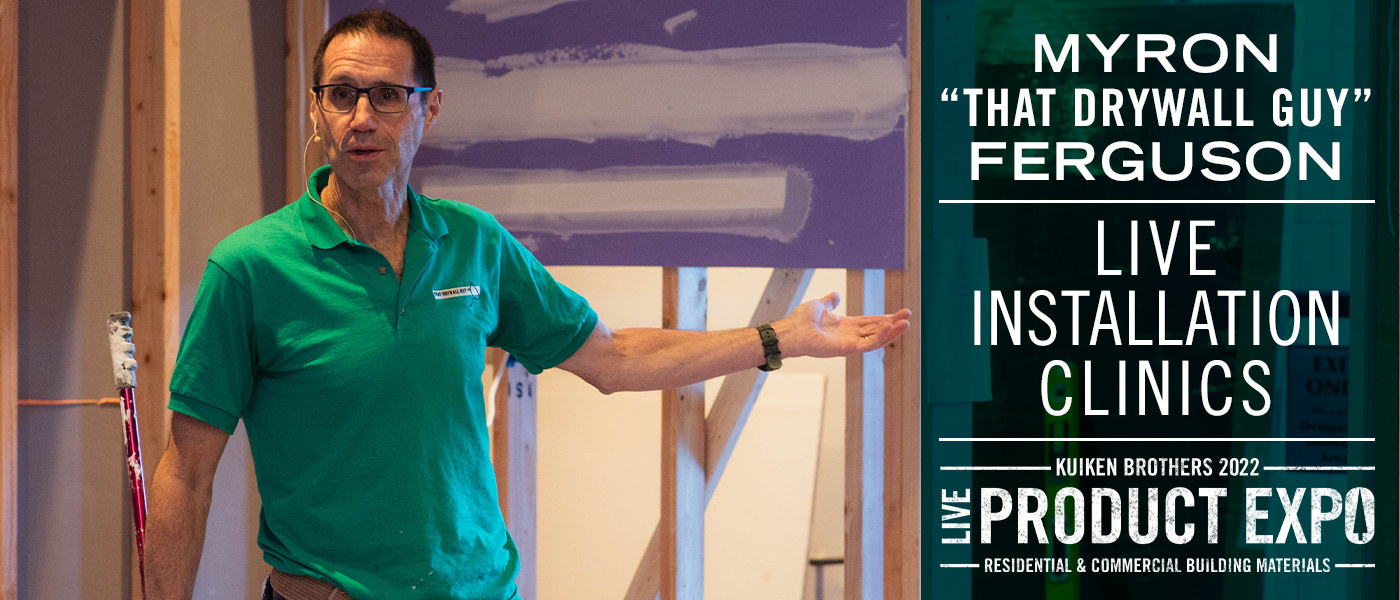 WE'RE BACK! After a 4 year hiatus, Kuiken Brothers LIVE Product Expo, one of New Jersey/ New York's premier residential and commercial building material expositions is coming back in 2022. On Thursday November 3, 2022 Kuiken Brothers will be hosting our LIVE Product Expo in Mahwah, NJ!
Kuiken Brothers' LIVE Product Expo 2022 is a must attend event to continue education and receive a hands-on learning experience from Kuiken Brothers' premier manufacturer and distribution partners. This complimentary event is open to building professionals (builders, remodelers, architects, designers) and their staff. We strongly encourage apprentice & next generation tradesmen attend this event as we offer free continuing education seminars, feature new products, best installation practices and, of course, food and beverages throughout the day. One of our featured installation experts is Myron Ferguson "That Drywall Guy" check out the schedule of events below!
10:30am – 5:30pm – Drywall Installation with Myron "That Drywall Guy" Ferguson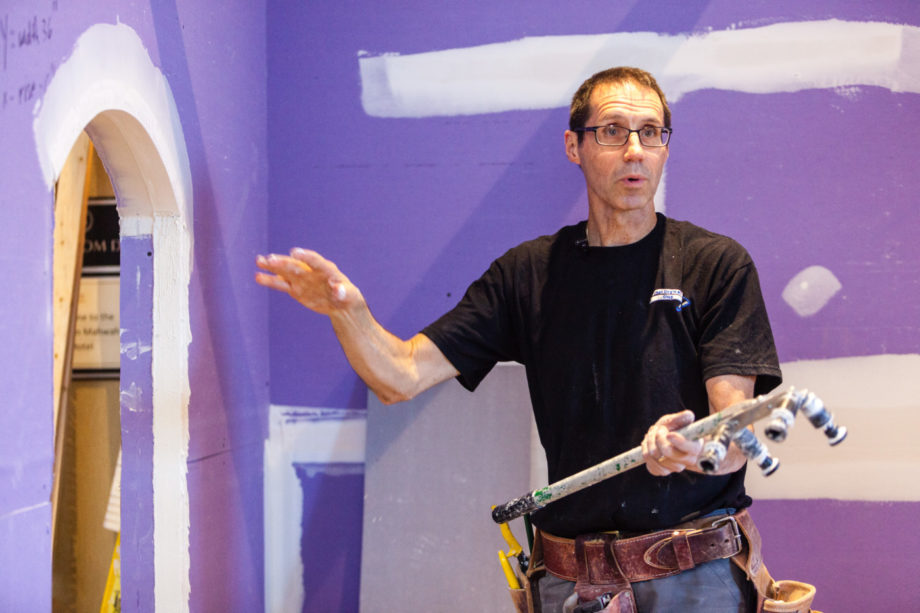 Myron "That Drywall Guy" Ferguson will be hanging drywall and include some basics of airtight drywall installation. Each clinic will be approximately 45 minutes and Myron will be around between clinics for short demos and to answer questions.
10:30am – 11:15am  Resurfacing and Repairs
Create perfectly smooth surfaces, plaster like finishes. Drywall repairs from simple to complex.
12:00pm – 12:45pm   Airtight Drywall
Simple tips and processes will be demonstrated that can be done to make the walls and ceilings more airtight. Surpass the energy code and make your customers even happier.
1:30pm – 2:15pm   Taping and Finishing
Achieve the strongest and highest level of finish.
3:00pm – 3:45pm   Blower Door Testing
A live set-up of the blower door system and an overview on how it works and what it all means
4:30pm – 5:15pm    Working with Drywall
Cutting, fastening, and finishing. Q & A on all topics

Save
Save