In addition to AZEK Deck's Brownstone and Slate Gray, Kuiken Brothers will now be stocking AZEK Premier Rail and Tam-Rail from TAMKO
Please join us for one of our Contractor Connection Demo Days
Mon Feb 15      7:30am – 10:30am Midland Park
Mon Feb 15     12:00pm – 3:30pm Emerson
Tues Feb 16     7:30am – 10:30am Fair Lawn
Tues Feb 16    12:00pm – 3:30pm Roseland
Wed Feb 17     7:30am – 10:30am Wantage
Wed Feb 17    12:00pm – 3:30pm Ogdensburg
Thurs Feb 18    7:30am – 10:30am Warwick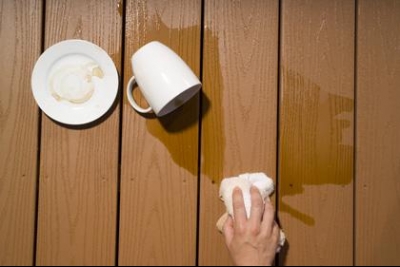 AZEK
Deck has pioneered a new generation of decking -Stain Resistant decking. This innovation is in response to market demand as consumers move away from wood and composites and look for a better decking product. AZEK Deck limits the shortfalls associated with traditional wood and composite decking so that you can enjoy your deck without worry.
AZEK Rail offers the beauty and feel of real wood coupled with the high durability and low maintenance you expect from AZEK products. With three versatile styles and popular color selections, it is now easier than ever to find the perfect railing system to complement your deck or porch project.
The Tam-Rail railing system by TAMKO is a patented triple-layer railing system that offers incredible performance and protection. The system features thick walls, outstanding stiffness, and superior rigidity—all in a product that is light in weight. Compare it to PVC railing products and see the difference for yourself. The low maintenance system comes with a 25-year limited warranty. Whether it's on the stairs, on the porch, or on the deck, Tam-Rail is sure to add a beautiful and durable finishing touch.