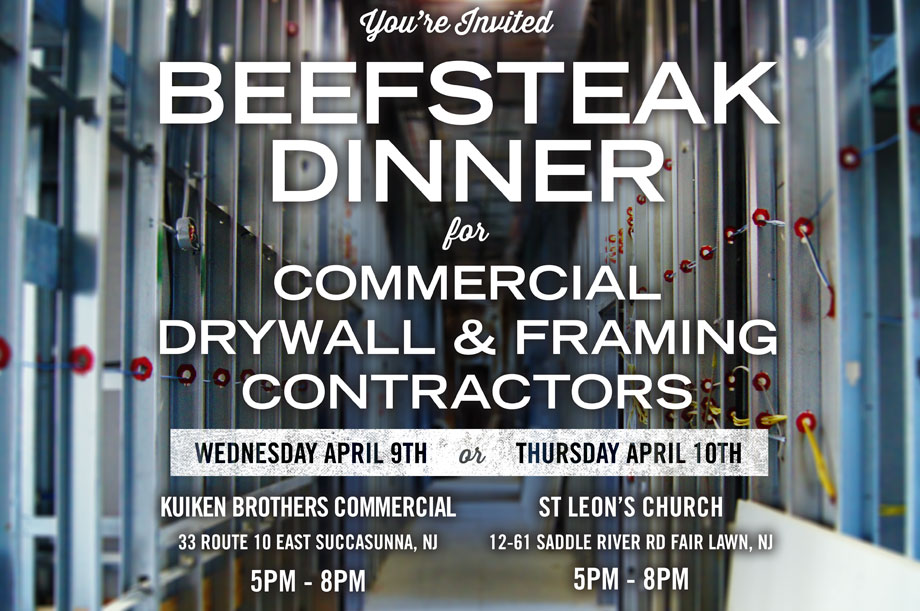 Kuiken Brothers is hosting two Beefsteak Dinners & Commercial Product Expo for Drywall & Framing Contractors on Wednesday April 9th and Thursday April 10th. These casual events will feature commercial manufacturer representatives showcasing their latest products and offering installation tips and techniques.
Manufacturer representatives include:
In addition, we will be offering free food and beverages from Nightingale Catering. If you and your crew would like to attend this free event, please complete the registration form below. We look forward to seeing you then!
---