Kuiken Brothers is pleased to offer a fire solution for basements from Boise Cascade. Now more than just a quiet, high performance floor, families can benefit from the safety of the AJS 24 FMJ Fire Membrane Joist.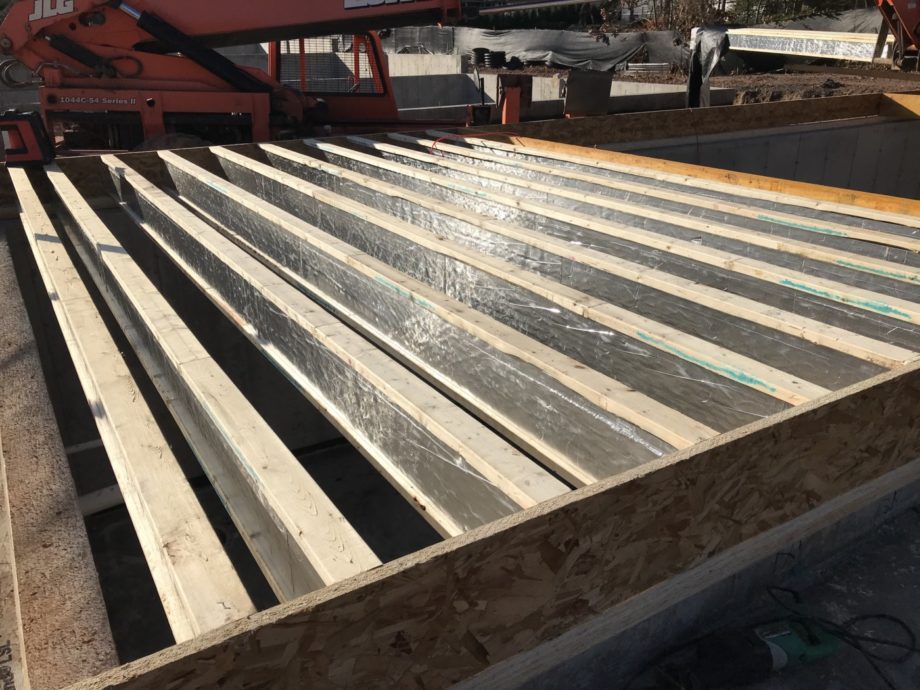 Feature
Benefits
MET ICC-ES ACCEPTANCE CRITERIA
Met ICC-ES acceptance criteria for fire protection of residential floors. Code approved through ICC-ES ESR 1144. AJS® 24 FMJ has passed the E119 fire test as required to establish equivalency to dimension lumber joists.
CONSTRUCTION FRIENDLY

AJS® 24 FMJ arrives at the jobsite ready to be installed.
No Specific top and bottom orientation to help assure correct framing every time.
Web holes may be cut the same as with non-protected joists.
Non-corrosive to fasteners.
Has met stringent durability standards required by the building code.
2×4 flange means longer, stronger spans; wider nailing surface.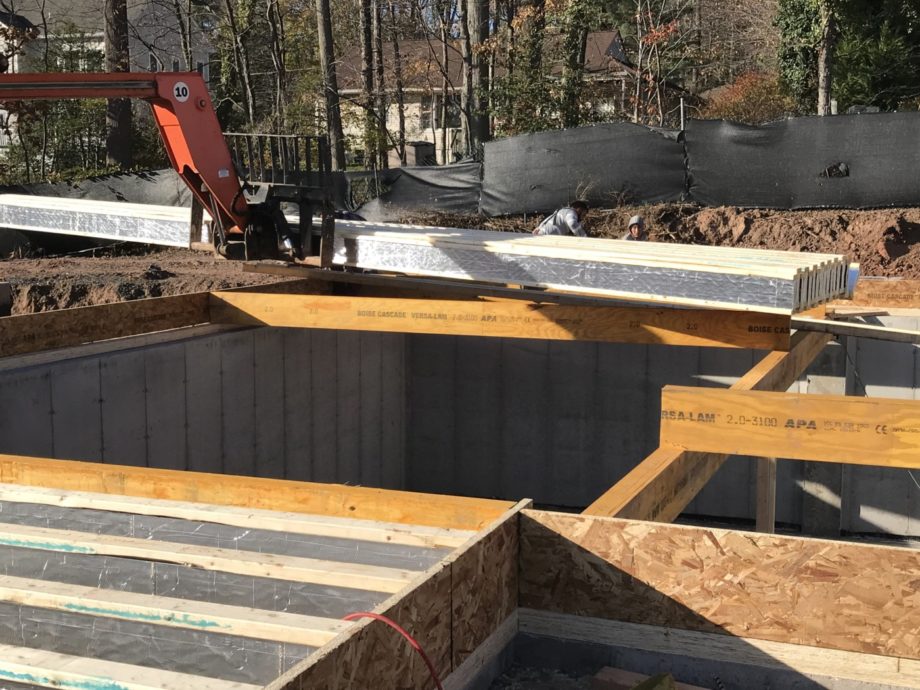 Don't worry about trying to fit your order on top of your pickup truck. With a fleet of over 80 vehicles, including flatbeds with truck mounted moffett forklifts covering much of northern New Jersey and southern New York, we're ready to get your order placed exactly where you need it.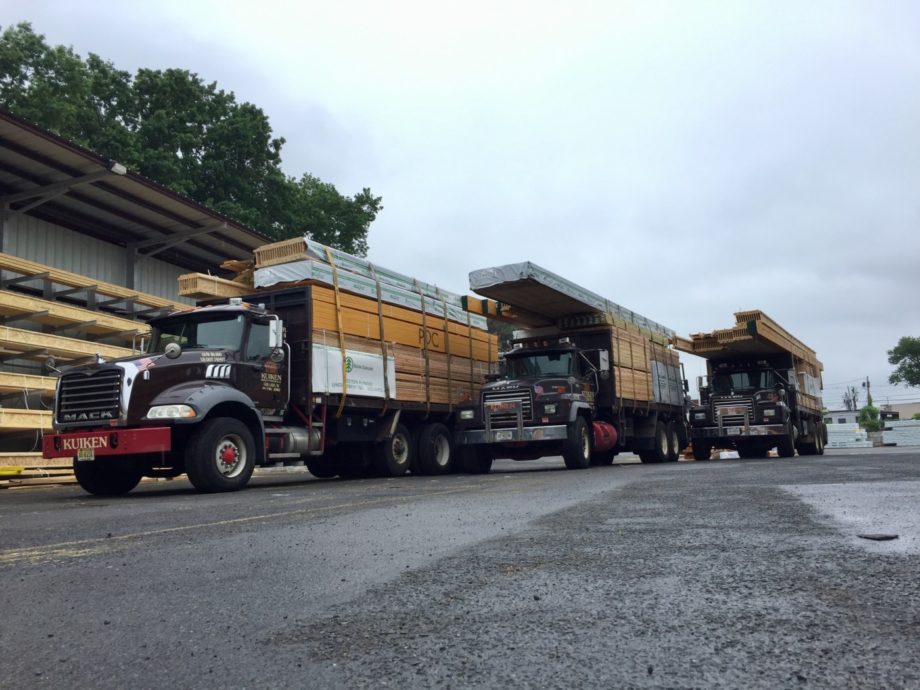 If you would like to contact us about an upcoming project, please feel free to give us a call (201) 652-1000, e-mail info@kuikenbrothers.com or complete our on-line Contact Form, we'd love to learn more about how we can partner with you to ensure an efficient delivery.