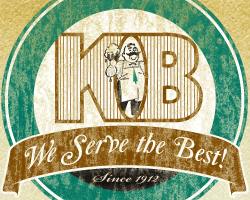 Beefsteak Season Comes to an End
Our Annual Beefsteak Dinners were a huge success thanks to all of you that were able to attend.   We hope that you learned some new things that will help your business grow.

How much beefsteak do you think was consumed?

Unable to attend? Don't worry. We have created a quick summary of the most important topics covered and have links to relevant websites.

Kuiken Brothers Showroom Locations

– When napkin sketches just aren't enough…

Kuiken Brothers Kitchen & Bath Department

– One company can meet all of your building material needs

Elmwood Supply Commercial Door & Hardware Department

– Easy access for those involved in commercial work

Updated Moulding & Millwork Catalog

– Hardwoods, PVC Mouldings, MDF Mouldings and more

Your Source for Decking Materials

– In-stock materials that will make your projects stand out

Katz Roadshow – Mastering Finish Carpentry

– Educational events to help our customers grow their business

Kuiken Brothers Product Expo 2008

– One of the largest trade shows in the area

Andersen Windows & Doors Summary

– This year not only is Andersen bringing you some of the most innovative and attractive products in the industry, they've found ways to make them easier to order, as well as faster to install and finish.

Woodwright Double Hung Windows & 400 Series Double-Hung Insert Windows

Seamless mulls

Pre-assembled Patio Doors

Pre-applied Extension Jambs

Protective Film

Low-E4 Glass

TruScene Insect Screens

Frenchwood, Narroline and Perma-Shield Patio Door Custom Sizes

WeatherOut

– Building Codes for window installation are changing

On behalf of Kuiken Brothers Company, Black Millwork, and Andersen Windows and Doors, thank you. We look forward to a successful 2008!