John Hourihan, Riverstone Custom Builders (Instagram @heresjohnnyrcb) learns more about August Smart Locks from Top Notch Distributors at Kuiken Brothers LIVE Product Expo 2016.
August Smart Lock available at Kuiken Brothers in NJ & NY. Never copy a key again. Create virtual keys for family and guests. Choose to grant access for a few weeks, a few hours, a few minutes, or even specific dates and times. Delete guest access any time in an instant.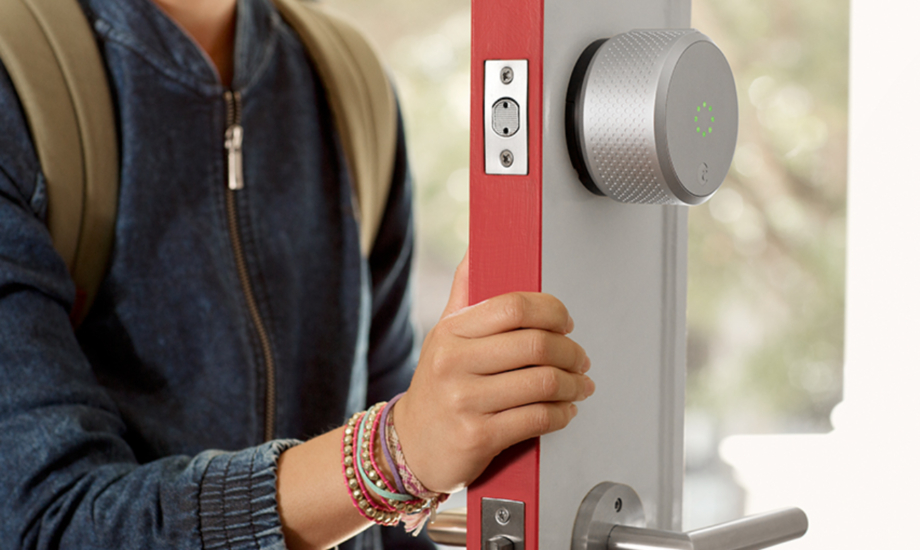 Auto-Lock /Auto-Unlock – No more fumbling for keys. August Smart Lock auto-locks behind you for peace of mind and automatically unlocks as you approach. Turn on or off whenever you want. Know who comes and goes.
Check out this feature of August Smart Locks on This Old House with Kevin O'Connor.
A 24/7 activity log tracks who enters and exits your home. And with unique keys for each user, you'll always know who opens your door and when. The August Home app.

Installation is easy. It's battery operated so there is nothing to wire or connect. WHen batteries need replacing, you'll be notified by the August Home app. It connects via a highly secure Low Energy Bluetooth (LEB) which syncs the lock to your smartphone. Plus, you can still use your existing exterior door hardware – only the interior side of most standard deadbolts is replaced with the August Smart Lock.
Your mobile command center. August Smart Lock works with the free August Home app to create keys, grant access, view the activity log, and more, available for Android and iOS. You can even use your Apple watch to lock/unlock your door, view your activity log, and receive instant notifications.
If you would like more information on August Smart Locks, visit www.kuikenbrothers.com and check out our Millwork Showrooms to see how August Smart Locks will work with the wide variety of entry doors on display.