Learn about the new Andersen Easy Connect Joining System (currently only available with A-Series windows with plans to introduce to other AW series windows in the future) and see a demo installation of the Easy Connect Joining System in action. With this innovative joining system, smaller factory assembled subgroup combinations can now be joined together directly in the rough opening making jobsite installation easier. 4-9/16″ components provide greater strength and design flexibility for large window combinations. Most contractors surveyed said they could reduce the number of installers by 50% using the Andersen Easy Connect Joining System.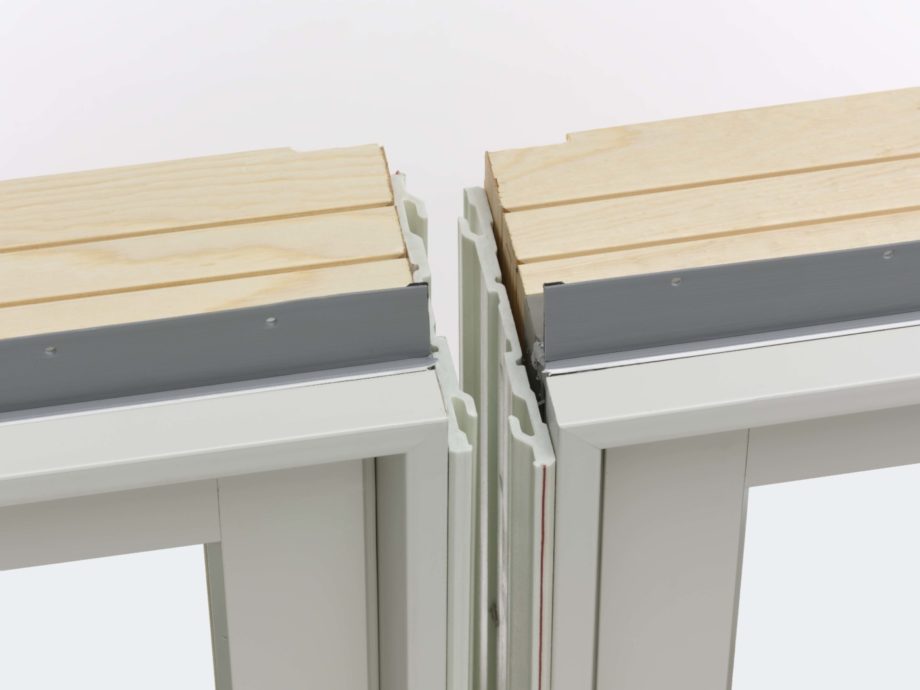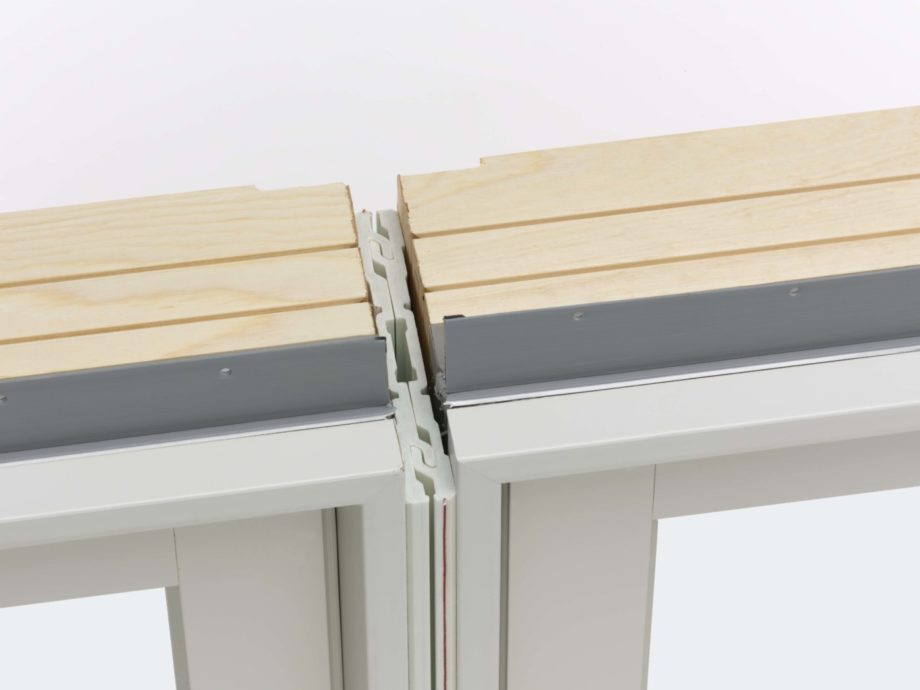 For a more formal detailed overview on the installation of this system, check out this video:
As you can see, Andersen Windows' patented reinforced joining system utilizes interlocking fiberglass joining plates offering design flexibility without compromising performance.
You can choose a reinforced joining option when two-way combinations are desired or higher performance requirements need to be met. Our three reinforced joining options are tested to AAMA 450, Hallmark Certified for air, water and structural performance and High Velocity Hurricane Zone (HVHZ) approved.
So now that you have some information on the new Andersen Easy Connect System, what's next?
Come and meet with the experts at Kuiken Brothers! We have factory trained representatives and incredible showrooms where you can meet with your clients to help simplify the window, door and mouldings in your millwork selection process.
Kuiken Brothers Showrooms were designed for builders, remodelers, architects and interior designers to utilize the space as an extension of their business. Creating a showroom and maintaining it with the latest trends is a significant investment which we are proud to make to help support your business. If we can do anything to help you spend less time in the office and more time on the jobsite with your clients, it is well worth the investment to Kuiken Brothers.
We opened our first stand alone millwork showroom at our Succasunna, NJ location in Morris County in 2006 and have been transforming the showroom spaces at all of our locations, ensuring these spaces are the ideal destination for builders, remodelers and architects to meet with their clients to simplify the window, door, moulding, decking, architectural hardware and cabinetry selection.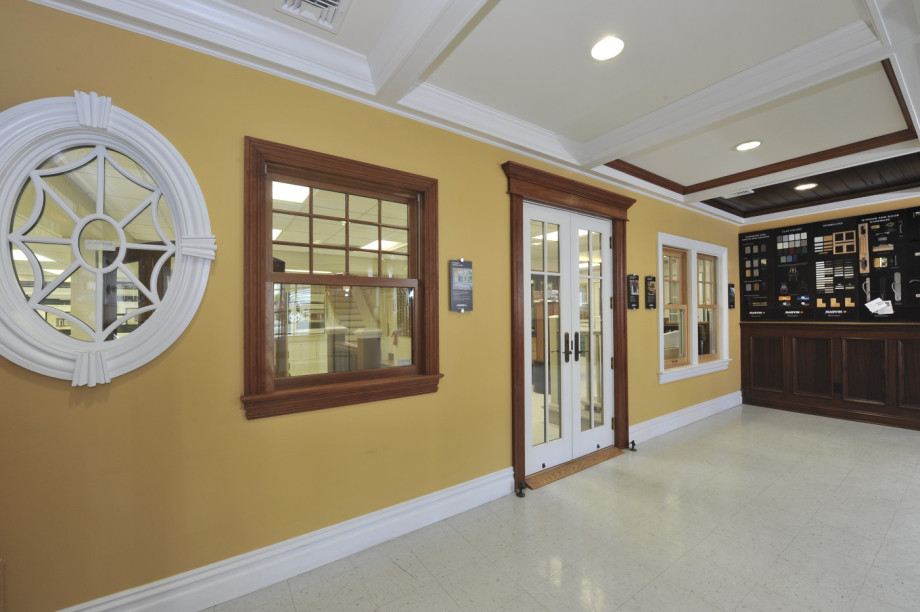 Remodeling and new construction product selection has never been easier or more efficient. Windows, doors, mouldings, decking, architectural hardware, even kitchen and bath cabinetry can all be selected under one roof.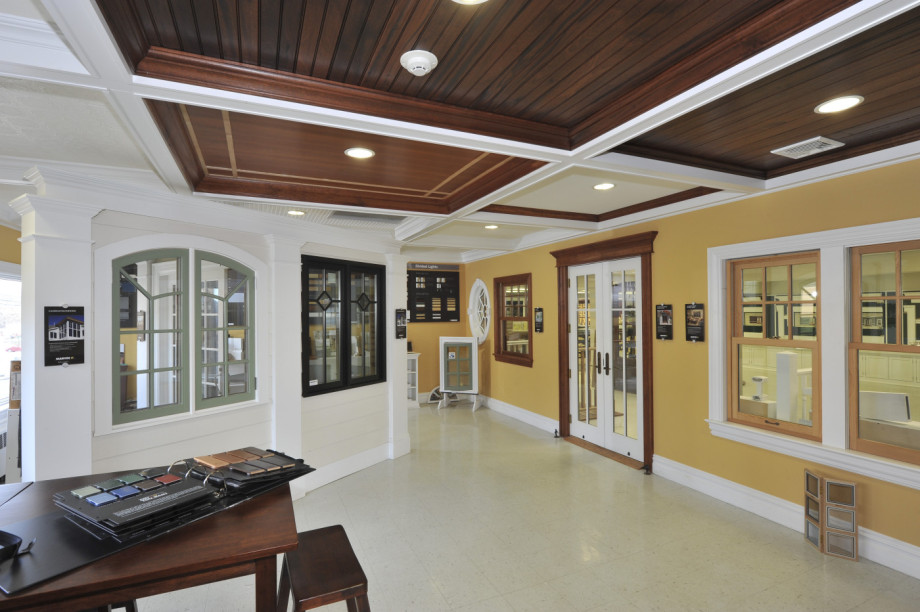 Compare Options
Price, quality, color, upgrades. A homeowner has many different needs. Whether the budget is limitless or the simple need of a roof over head is required, Kuiken Brothers has options for all. No matter what side of the spectrum your project is on, your clients should have an opportunity to see, touch and feel the products before they are installed in their home, and that is the opportunity that our showroom provides.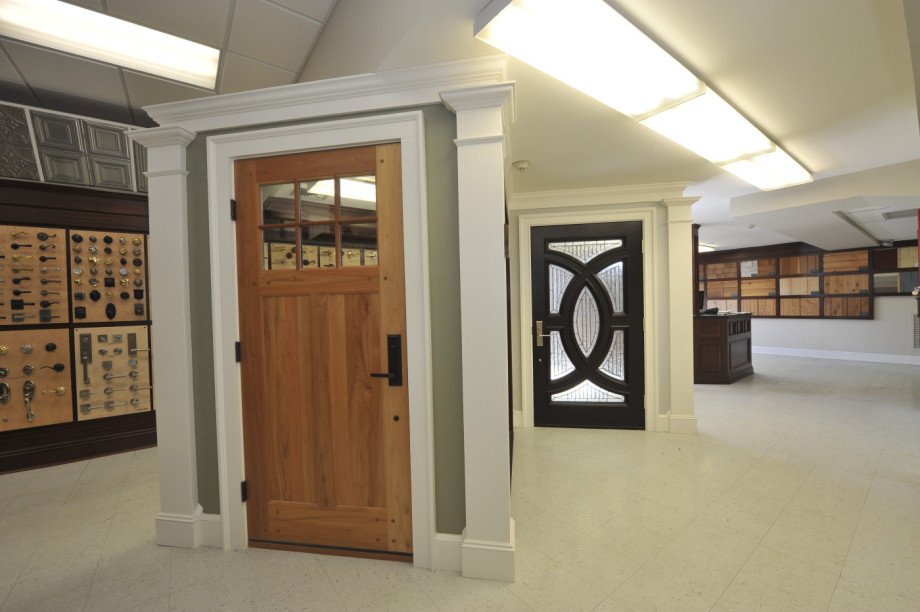 Find Complimentary Styles
Windows, doors, mouldings and cabinetry come from various manufacturers with different designs and profiles. In Kuiken Brothers showrooms you are able to view them side by side to ensure a complimentary and consistent look is created in your clients home.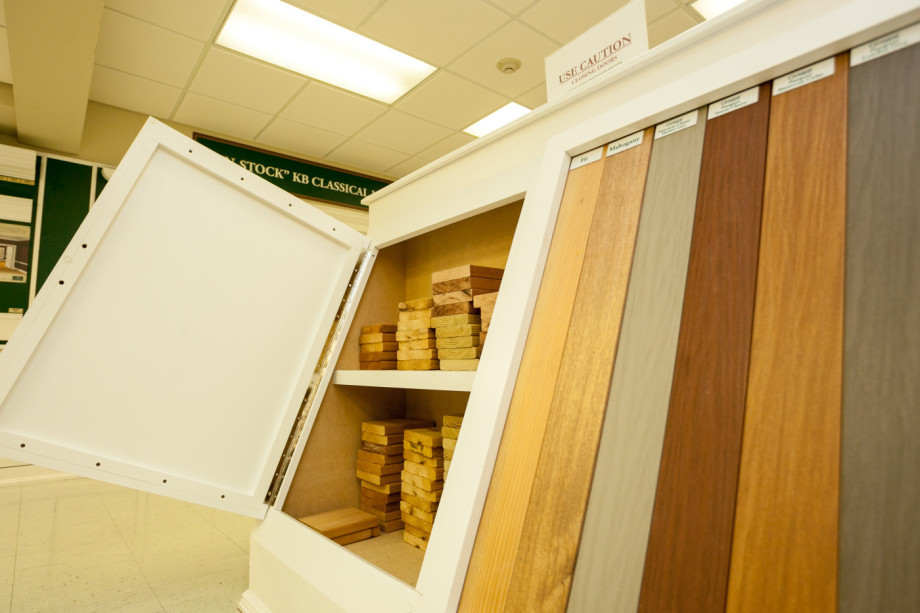 Product Samples
We invite you to take home product samples and literature and make a decision that is convenient for you. When you enter a Kuiken Brothers Showroom you will not find a hard sell from our sales team. We are on-staff to provide a relaxing, consultative environment for you and your clients. We will guide you through our showroom and answer and questions you may have.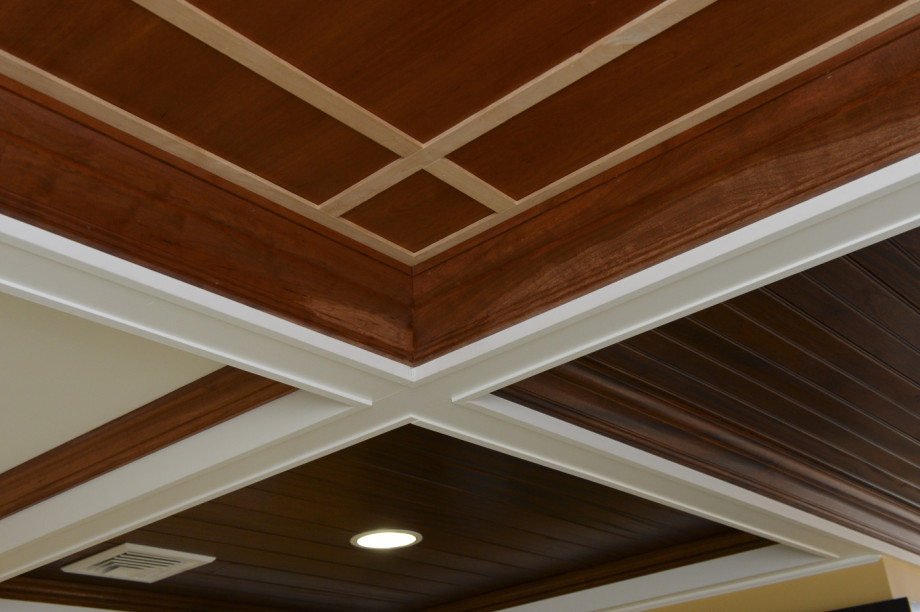 We hope to see you soon, whether you are looking for inspiration for your dream project, or right in the middle of a project and need to make quick product decisions and selections. We hope to see you soon!
Find a Kuiken Brothers Millwork & Cabinetry Showroom Near You
Click here for a list of Kuiken Brothers Locations
Typical Showroom Hours*:
7am – 5pm Monday through Friday
8am – 12pm Saturday
Closed Sundays
Please feel free to call in advance to ensure a specific product that you are looking for is on display. Our showrooms are in close proximity to one another, so if one showroom does not have a specific product on display, chances are we can direct you to a local one that does. For a list of phone numbers, click here
Save