If you are designing or re-building in a coastal area that was impacted by Hurricane Sandy, than I would strongly encourage you to take a good look at both the Andersen A-Series and 400 Series Windows & Doors with Stormwatch protection. Both offer protection not found in any standard windows in order to perform despite what Mother Nature dishes out, especially along the coast. Plus, with so many color and style options, you don't have to sacrifice the look and are still able to achieve the architectural style you desire.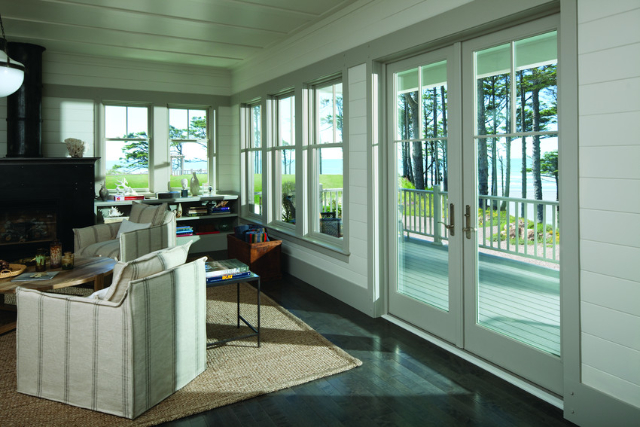 Andersen A-Series products with Stormwatch protection have reinvented coastal windows and doors with exterior composite materials that stand the test of time in coastal environments. And they're warranted against corrosion for the life of the products. Plus, they're arranged based on the style of home, making classic architectural styles easier to achieve.
Andersen A-Series Window & Doors Features:
The most energy-efficient coastal windows we've ever offered
Hidden structural reinforcements increase performance without sacrificing aesthetics
Available in 11 exterior colors and a wide selection of interior wood species, factory-finished interiors and exterior trim options
Fibrex composite materials in window frame and trim components are twice as strong as vinyl and block thermal heat transfer nearly 700 times better than aluminum
Virtually maintenance-free exteriors hold their original vibrant colors, never need painting, and won't flake, rot, blister, peel, pit or corrode
Provides 24/7 protection from storms when homeowners are away, without the need for shutters or removable storm panels
Reduced sound transmission
Forced entry resistance
Click here for more information on Andersen A-Series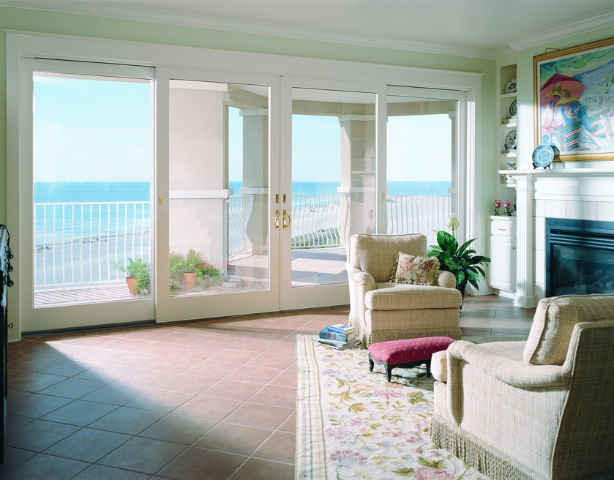 Andersen 400 Series with Stormwatch protection offer an excellent value for the money, and are the coastal versions of the windows that help make Andersen the most recognized window brand in America. Add Stormwatch protection to create attractive windows and doors.
Andersen Windows 400 Series Features:
Available in the four colors most popular with homeowners: White, Sandtone, Terratone and Forest Green
Perma-Shield vinyl cladding that resists salt spray and sea air
Perma-Shield exterior never needs painting, repels water, resists dents, and won't peel, blister, flake or corrode5
Classic blend of engineering and craftsmanship
Provides 24/7 protection from storms when homeowners are away, without the need for shutters or removable storm panels6
Reduced sound transmission
Forced entry resistance
Complete compatibility with A-series Frenchwood patio doors
Click here for more information on Andersen 400 Series
Many of our customers have asked if we will ship to the Jersey Shore and the simple answer is yes.  Quite frankly, we have been shipping material to projects along the Jersey Shore, and in all five boroughs of New York City for the past few decades. We have 9 locations and a fleet of over 80 vehicles, so our ability to serve you in territories further than you had expected is even easier than before.
So if your business is requiring you to travel to the Shore due to the demand, Kuiken Brothers is ready to go with you. Please feel free to give me, Dan Hughes, a call (201) 705-5324 or send me an e-mail dhughes@kuikenbrothers.com. We look forward to assisting you with your millwork needs.