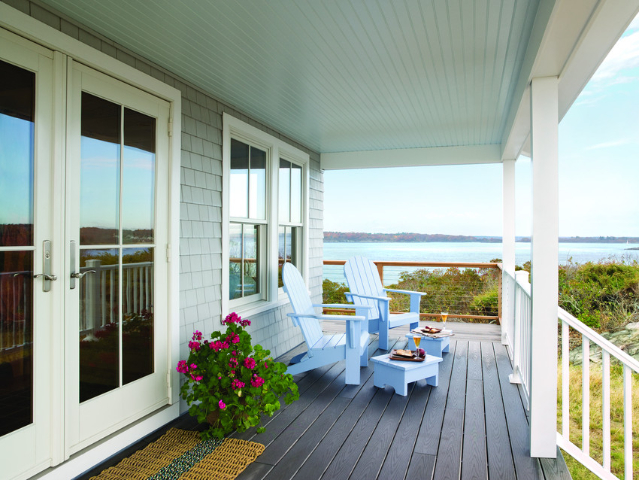 Andersen A-Series products with Stormwatch protection have reinvented coastal windows and doors with exterior composite materials that stand the test of time in coastal environments. And they're warranted against corrosion for the life of the products. Plus, they're arranged based on the style of home, making classic architectural styles easier to achieve.
Andersen A-Series Window & Doors Features:
The most energy-efficient coastal windows we've ever offered
Hidden structural reinforcements increase performance without sacrificing aesthetics
Available in 11 exterior colors and a wide selection of interior wood species, factory-finished interiors and exterior trim options
Fibrex composite materials in window frame and trim components are twice as strong as vinyl and block thermal heat transfer nearly 700 times better than aluminum
Virtually maintenance-free exteriors hold their original vibrant colors, never need painting, and won't flake, rot, blister, peel, pit or corrode
Provides 24/7 protection from storms when homeowners are away, without the need for shutters or removable storm panels
Reduced sound transmission
Forced entry resistance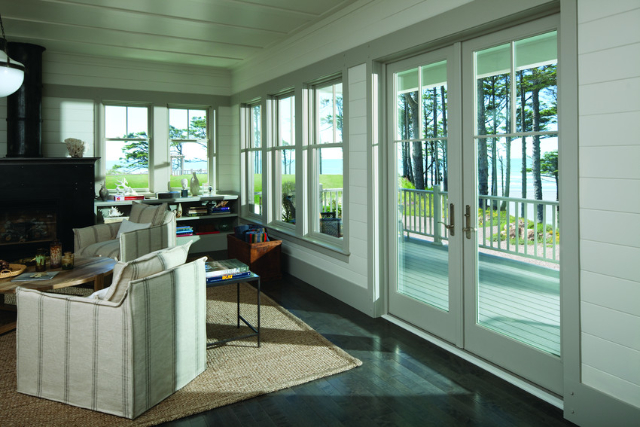 A-Series products with Stormwatch® protection feature the following ratings:
Windows PG70 (DP70)
Gliding Patio Doors PG70 (DP70)
Hinged Patio Doors PG65 (DP65)
In addition, they're designed to satisfy:
Large missile impact test ASTM/E1886/E1996
Miami-Dade TAS 201, 202, 203
AAMA/WDMA/CSA 101/I.S.2 A440-08
For the past few decades Kuiken Brothers has been shipping material to projects along the Jersey Shore, and in all five boroughs of New York City. Now, with 9 locations and a fleet of over 80 vehicles, our ability to serve you in territories further than we may have previously considered has become even easier than before.
If you would like more information on Andersen Windows and Doors with Stormwatch Protection for an upcoming project, please feel free to give us a call or fill out our on-line Contact Us Form and a Kuiken Brothers representative will follow up with you right away.