Windows and doors are full of options: clad or wood; true divided lights or simulated divided lights; standard screens or screens with enhanced visibility screen cloth; exterior colors, etc. Typically however, the interior of most windows and doors have been easy. Primed or painted white is the most popular finish for our customers, which also makes ordering mouldings easy. Primed pine or MDF mouldings are perfect for most windows and doors.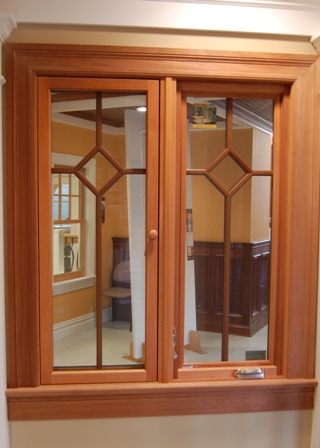 Lately though, ordering doors and windows with different stainable wood species on the interior has grown in popularity. A beautiful cherry door certainly makes a statement, or maple windows to match the maple cabinets in the customer's kitchen. Choosing mouldings is not so easy any more. Now the customer has to plan far enough ahead when they order wood interior windows to order matching wood mouldings from a custom millwork shop where significant knife charges may be applied. Or do they?
Not anymore! Kuiken Brothers now has a wide variety of hardwood mouldings available in cherry, mahogany, maple and oak. Available profiles include everything from door and window casings to crowns, bases and panel mouldings. Now you can confidently order these custom windows and doors and know that Kuiken Brothers has a good supply of these high-end, hardwood mouldings in stock and ready for delivery to your jobsite.
Make sure to check out the In-Stock Hardwood Moulding section of our website, where you can view line drawings, dimensions and download individual CAD files. Kuiken Brothers Hardwood Moulding Options
If you are interested in more information on hardwood mouldings for your next project, please send me an e-mail dhughes@kuikenbrothers.com or give me a call 201.705.5352. I look forward to hearing from you.
Dan Hughes
Kuiken Brothers Millwork Manager