Huber Engineered Woods is pleased to announce that AdvanTech flooring and sheathing now offers a residential building lifetime limited transferrable warranty (previously 50 years) and has increased its no sand guarantee to 500 days (previously 300 days).
For quick overview on AdvanTech Flooring, watch this video
Key items to note on the new AdvanTech flooring and sheathing warranties:
Lifetime Transferable Warranty – We extended the warranty from 50-years to Lifetime. The warranty transfers to each successive owner of the building.
500 day No Sand Guarantee – We extended the No Sand Guarantee from 300 days to 500 days, and if sanding is required, we will still pay up to 2 times the cost of sanding.
Broader Coverage – The AdvanTech flooring and sheathing warranty covers manufacturing defects. This is a larger level of coverage than many competitive OSB warranties, which only cover delamination.
Effective Date – The warranty applies to AdvanTech flooring and sheathing panels manufactured on or after January 1, 2012 and purchased by builders on or after May 1, 2013. These dates are designed to cover all customer on hand inventory and all product sold to builders from May 1, 2013 and forward.
New Commercial Property Warranty – We now have a separate Commercial Property warranty to cover multi-family and light commercial structures. This warranty is non-transferable. Coverage terminates upon sale of the property to subsequent owners.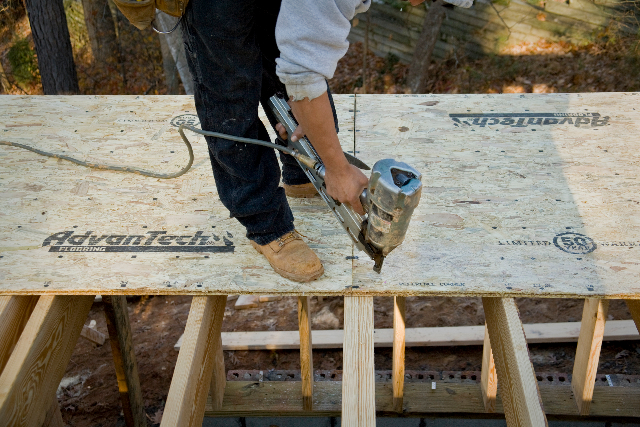 Please visit the AdvanTech website to download the details on the new warranties
If you would like more information on AdvanTech Flooring & Sheathing, please contact your Kuiken Brothers Sales Representative or fill out the Contact Us Form and a sales representative will get back to you as soon as possible.