Kuiken Brothers is pleased to announce TruStile's new Tru&Modern Flush Wood Doors series. TruStile's Flush Wood Doors series is made specifically for the custom residential market. In which it features hand selected veneers that are precision matched to optimize the character found across each species of natural wood and that are hand crafted to accentuate the elegance found in nature. The series is developed specifically for today's modern custom homes and are engineered for quality and beauty right from the start. 
The TruStile series offers their flush wood doors in MDF (medium density fiberboard) or wood. To get a sleek look in painted applications, TruStile's MDF is the best material to use. It is an engineered wood product made from recycled and recovered wood fiber. It is made with solid, super refined MDF that provides a smoother painting surface than pine, poplar or lower-grade MDF alternatives. Put together, this material resists warping, cracking and splitting which outperforms natural wood doors for painted applications.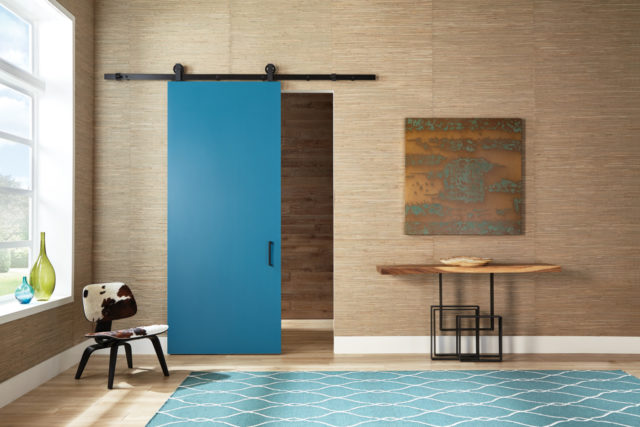 For stain-grade applications TruStile also offers a wide selection of wood species. This selection uses a premium mix of materials that exceeds industry standards for a true natural look which focus on the visual appeal rather than a yield. Their parts are tested and sorted into a premium mix of components that top the industry standards along with all components being blended for color and grain pattern matching.