Please join Kuiken Brothers for an upcoming Contractor Connection Demo Day featuring ProForm Ultra Lite at our Commercial Building Material locations.
Kuiken Brothers Garfield, NJ – Thursday Jan 24th – 7:30am – 12:00pm
Kuiken Brothers Succasunna, NJ – Friday Jan 25th – 7:30am – 12:00pm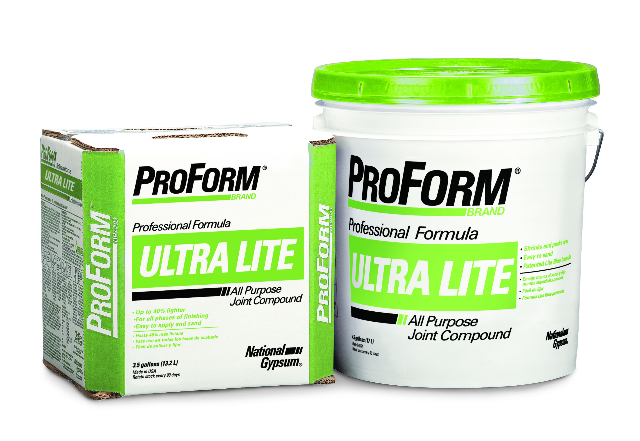 ProForm BRAND Ultra Lite All Purpose Joint Compound is a new innovative product that combines excellent bond with superb sanding characteristics. Ultra Lite is a vinyl base ready mix joint compound and outperforms its competition with excellent working qualities and great open time. Ultra Lite is approximately 40% lighter than other conventional all purpose ready mix products and is ideal for all phases of finishing.
If you would like more information on National Gypsum's ProForm Ultra Lite, please feel free to join us at one of these casual Demo Days, or give us a call. We look forward to hearing from you!