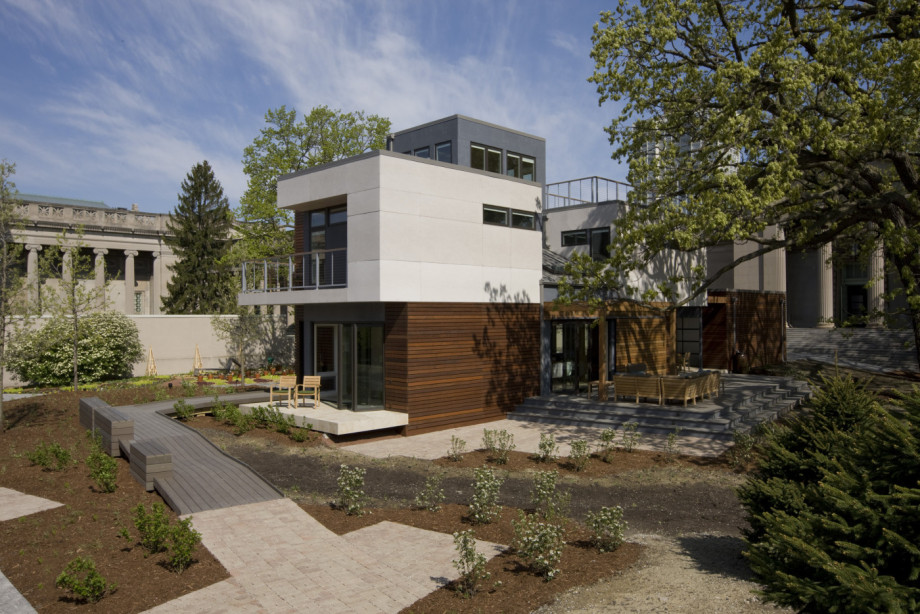 The perfect complement to the natural beauty of our Iron Woods premium grade exterior building products and their existing line of siding profiles and standard rain screen offerings, the Vanish Rain Screen brings a newfound elegance to the art of both commercial and residential building envelope design and construction. Species options include Iron Woods Ipe, Garapa, Cumaru, Massaranduba, Teak and Cedar.
The Benefits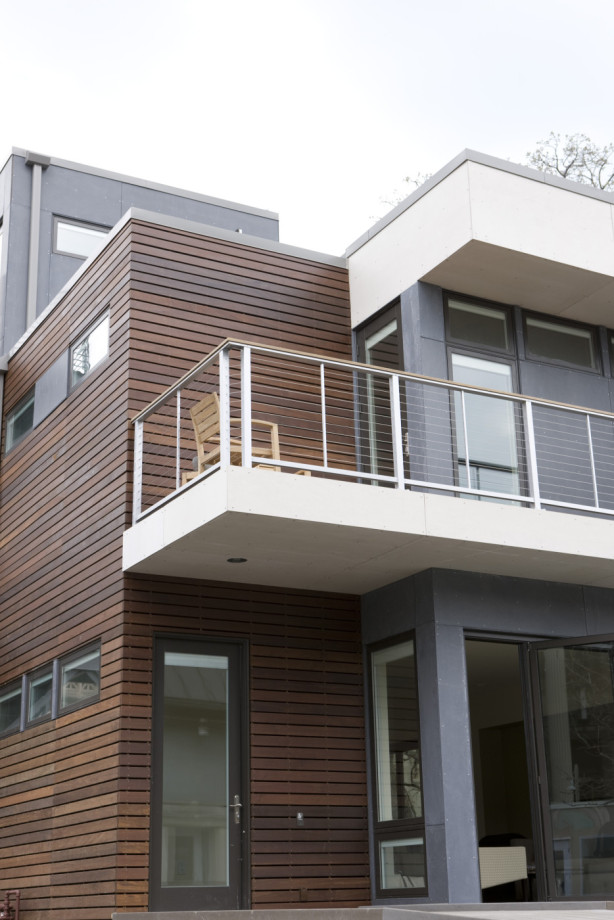 The concept of rain screen or breathable wall and soffit systems is not new. As far back as the 15th century the impact of moisture condensation behind exterior wall cladding or siding on material performance and finishes has been well understood as has the importance of allowing siding and soffit systems to ventilate. Open rain screen systems allow moisture to evaporate more rapidly than closed cladding systems, significantly improving the service life of a building envelope.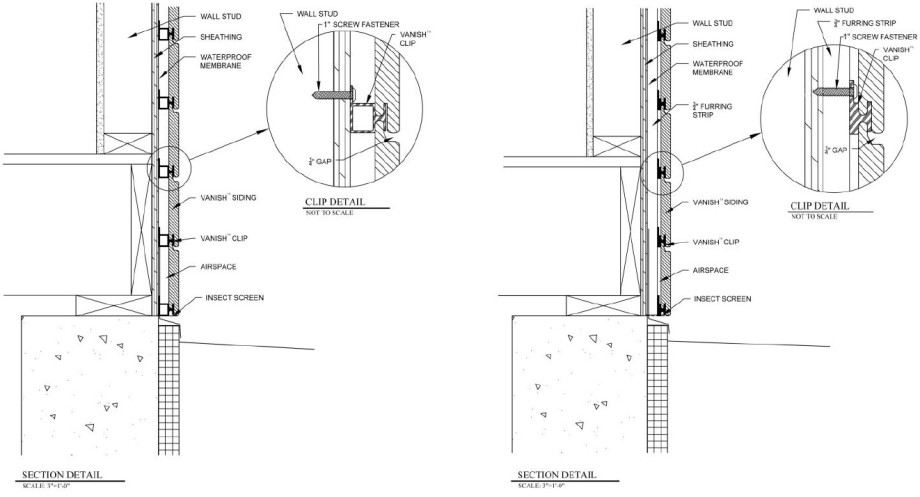 The Vanish Rain Screen is a state of the art 'Drained and Back-Ventilated' system that can be applied horizontally, vertically or diagonally as cladding and or soffit for both interior and exterior applications. It is important to understand that drained and back-ventilated systems are designed to leak and no attempt is made to minimize the effect of wind by means of pressure equalization as with 'Pressure Equalized' rain screen systems. In drained and back ventilated systems the cavity behind the cladding is drained, and positive back-ventilation is used to promote the rapid evaporation of any rainwater deposited in the air cavity.
Download Iron Woods Vanish Rain Screen & Soffit System Brochure
If you are interested in Iron Woods Vanish Rain Screen for an upcoming project, feel free to give us a call at 201-652-1000 or fill out our online Contact Us Form (make sure you reference Iron Woods in the Comments/Questions field) and one of our sales representatives will follow up with you right away.