Wantage Showroom Opening BBQ Event
You're Invited! October 8th, 2014 – 5:30pm – 8:00pm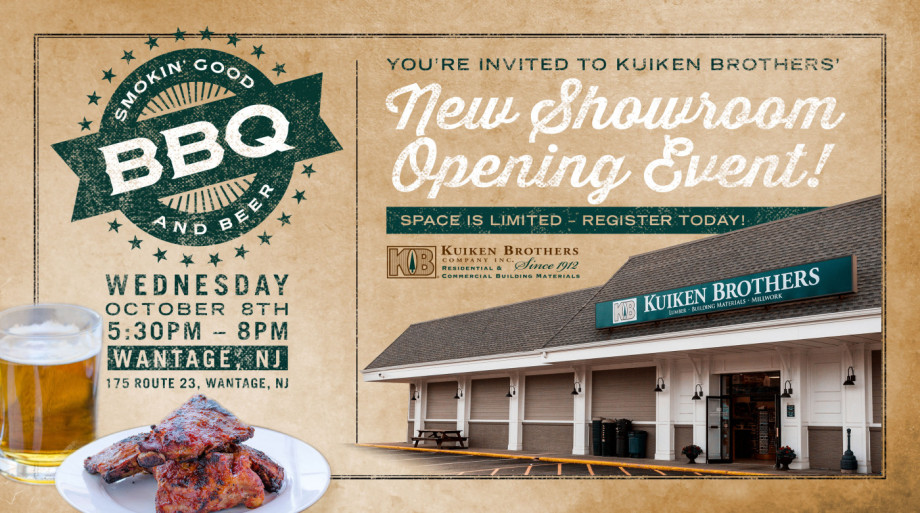 Date: Wednesday, October 8th, 2014
Time: 5:30pm – 8:00pm
Kuiken Brothers Company – 175 Route 23 Wantage, NJ 07461
Thank you for partnering with Kuiken Brothers! We greatly appreciate your business and invite you to a casual, after-hours event where we will be introducing you to all the features and benefits of the new Wantage Kitchen Cabinetry & Millwork Showroom. Manufacturer reps will be on hand for personalized Q&A. Our showrooms are built as an extension of your business. Please join us to learn more.
Complimentary Food & Drinks
Questions? Please contact Location Manager Ken Hynes (973) 875-5106 khynes@kuikenbrothers.com
LIMITED SPACE IS AVAILABLE – FIRST COME, FIRST SERVED, PLEASE RSVP BELOW.
---