Now Accepting Applicants for a Cabinetry Manager!
If you have an interest in employment opportunities with Kuiken Brothers and would like to discuss details about the open position, we would like to hear from you.
Please complete the application above and submit it to the Human Resources Department at our Fair Lawn, NJ location. Should you have any questions, you may reach them by phone (201) 796-2082 or by e-mail HR@kuikenbrothers.com.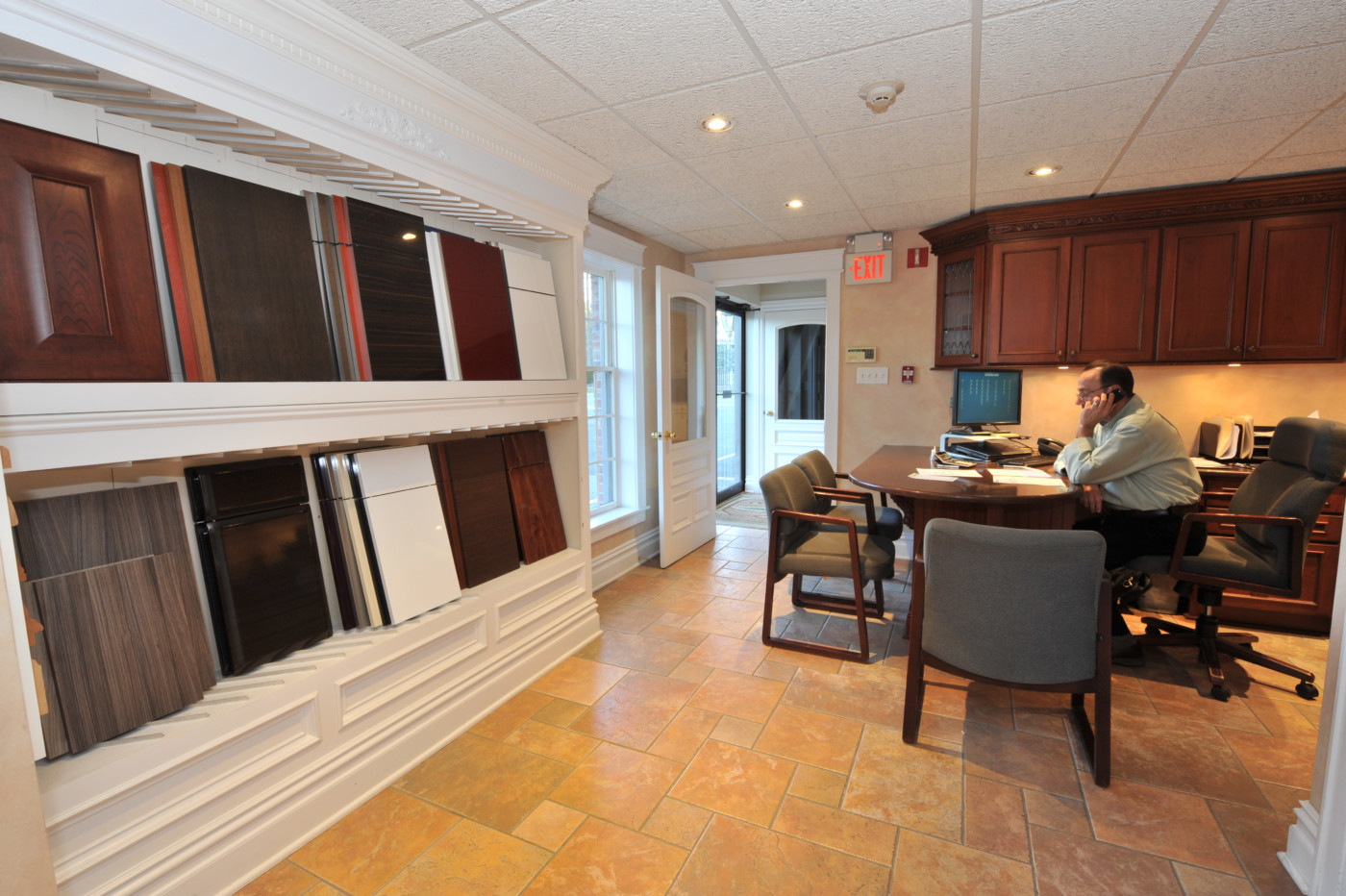 The primary role of the Kitchen Cabinetry Manager is to grow the cabinetry category through sales and marketing to existing and new customers, with the primary focus being on increasing the Company's market share in cabinetry related product sales.
Responsibilities include the following (other duties may be assigned as needed):
Develop the business plan and budget for the department.
Manage and oversee cabinetry showrooms; maintain the appearance and viability of the showrooms and displays.
Oversee, lead, and develop a team of designers/salespeople and administrative staff relative to their duties.
Manage and coach design/sales team to deliver; sales/KPI targets, service standards, showroom presentation standards, process compliance & company values. Ensure that the staff is adequately trained.
Supervise pricing and selling activities of cabinetry department. Monitor progress on quoting and sales closing activities.
Ensure cabinetry staff places orders with vendors in accordance with Company policy and that orders are scheduled for delivery, and payment is collected. Responsible for tracking sales, orders, quotes, and inventory.
Keep current on new product developments, trends, and pricing within the industry.
Utilize technology to maximize efficiency and consistency.
 Technical Competencies:
Basic kitchen, bath, or interior design skills
Proficient working with 20/20 design program
Ability to read blueprints
Strong math skills
Qualifications: (Education and years of experience)
High School Diploma/GED required
Design School degree or Bachelor's degree is recommended; however, equivalent work experience will be considered
Five to seven years of experience in cabinetry sales, design, and relative business management
Non-technical Competencies:
Strong customer service skills.
Ability to communicate with customers and vendors.
Ability to handle multiple tasks simultaneously.
Physical Demands: The physical demands described here are representative of those that must be met by an employee to successfully perform the essential functions of this job. Reasonable accommodations may be made to enable individuals with disabilities to perform the essential functions.
Sitting for extended periods of time at a computer
Hearing and vision within normal ranges is essential for normal conversations
No heavy lifting is expected, exertion of up to 10 lbs. of force occasionally may be required
Good manual dexterity for the use of common office equipment such as computer keyboards, calculators, telephones, copiers, and FAX machines.
Supervisory Responsibility:
Supervises the daily activities of designers/salespeople and administrative staff
Disclaimer: The above information in this description is intended to describe the general nature and level of work performed. It does not contain nor is it intended to be interpreted as a comprehensive inventory of all duties, responsibilities and qualifications required of employees assigned to this job.
*Equal Employment Opportunity
Kuiken Brothers Company provides equal opportunity to all qualified employees, and applicants for employment, without regard to race, color, religion, sex, national origin, age, marital status, disability or sexual orientation. It is the responsibility of all management and supervisory personnel to ensure the fulfillment of this policy, including hiring, placement, upgrading, transfer, demotion, recruitment, advertising, or solicitation of employment; treatment during employment; rates of pay or other forms of compensation; selection for training; participation in Company-sponsored functions or programs; layoff or discharge.
Save