On December 3rd, the village of Warwick received a very special shipment by rail as the Toys for Tots Operation Toy Train pulled into town, just outside of our yard.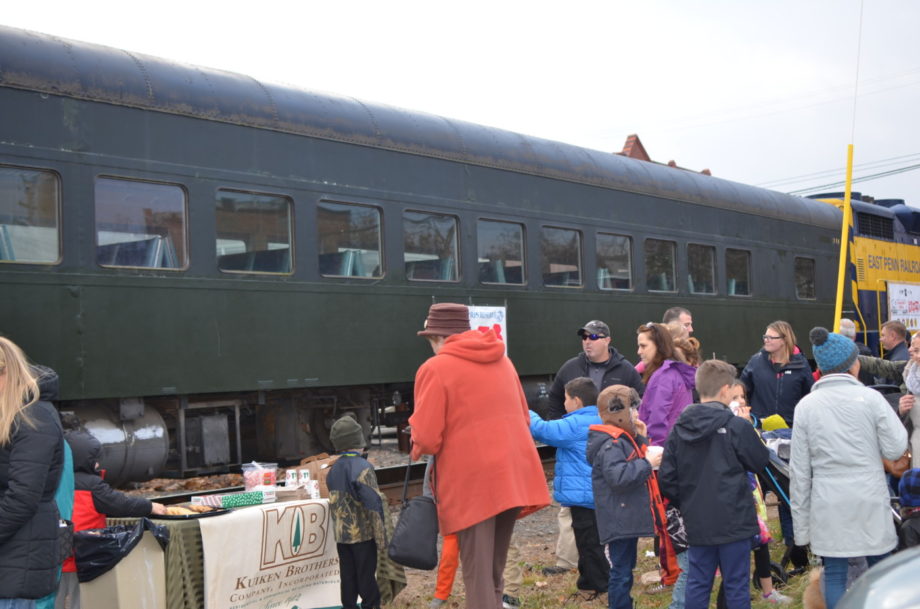 Despite the gloomy weather, the village of Warwick and surrounding communities came out in record numbers. Kuiken Brothers provided cookies, candy canes and hot coco to warm up all the visitors. Carolyn Hoffman from Operation Toy Train said "We collected a record number along the route this year ~ totaling over 20,000 toys!"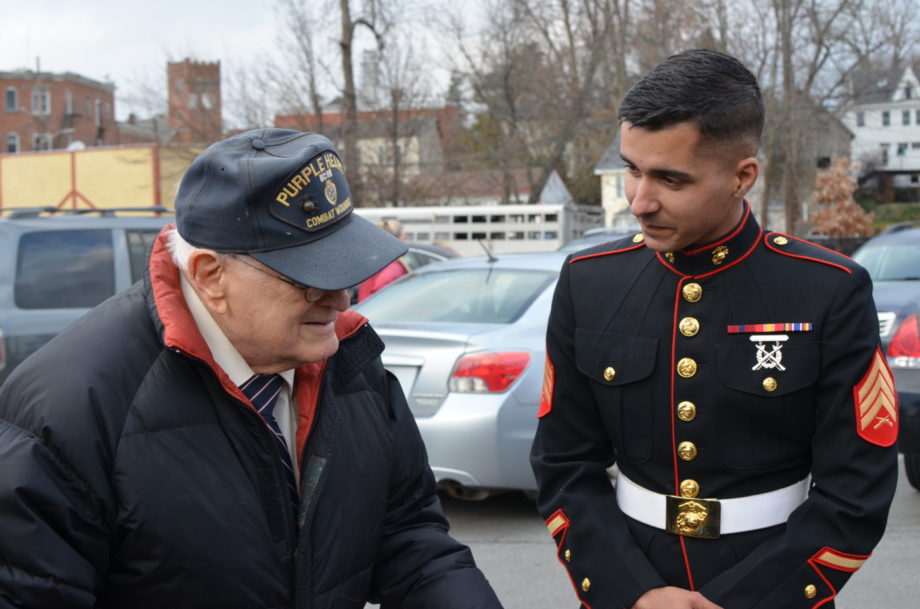 We were also honored to have a special visitor (other than Santa, of course) join us.  Mr. Bill, a U.S. Marine who served in World War II and was a Purple Heart recipient was visiting downtown Warwick with his family.  50 years ago Mr. Bill started a tradition of wrapping a huge wreath around the entrance to Yesterday's, one of downtown Warwick's oldest businesses. His daughter Kim said she brought her father to town to show him the new wreath and they wondered what was happening at the train station. When they heard Santa and the U.S. Marines were on board, her dad couldn't wait to meet them. Kim said it brought back so many memories for her dad and he was very happy he came to town that day.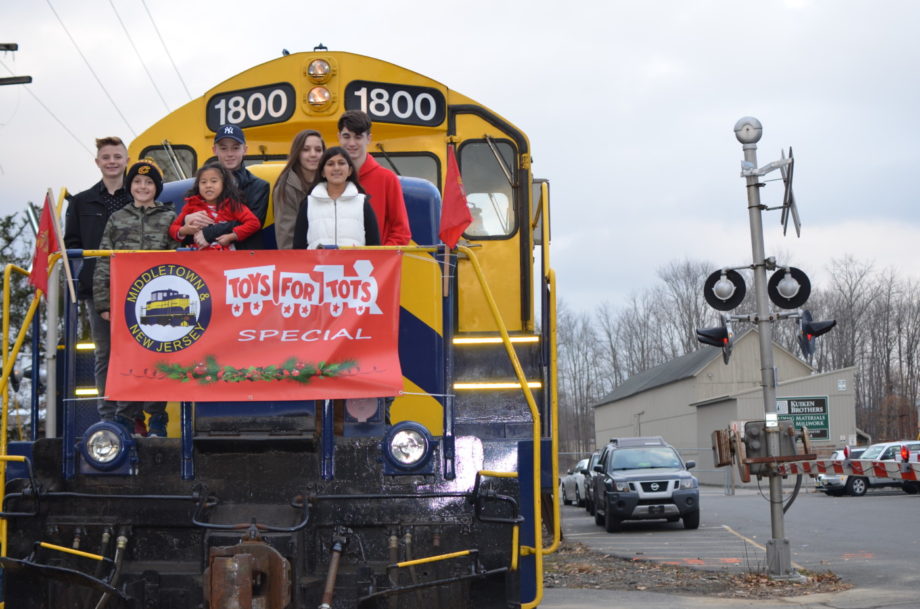 Thank you to everyone who came out and supported the Toys for Tots event this year. We are so proud to be partnered with Toys for Tots and Operation Toy Train. Just think of all the children that will be smiling this Christmas morning because of ALL of your generosity.
We look forward to seeing you again next year!
Merry Christmas and Happy New Year!