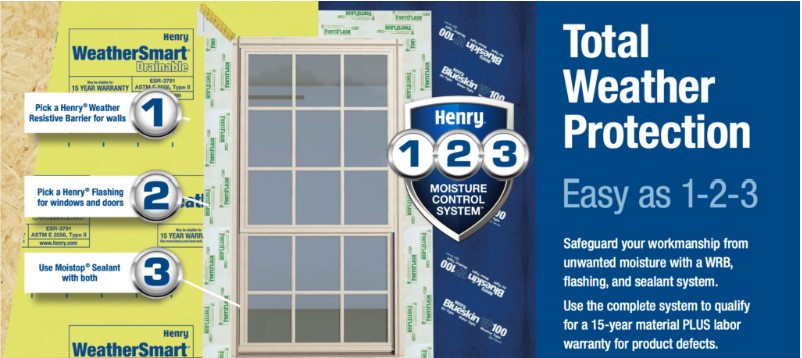 Available at Kuiken Brothers locations, Henry WeatherSmart Drainable Wrap takes protection against water intrusion to the next level with a patented drainable pattern that quickly directs water downward and out of the wall cavity. When used as part of the Henry 1-2-3 Moisture Control System, WeatherSmart Drainable is backed by an industry-leading 15-year warranty. Repairs are covered for both materials and labor with a single point of contact.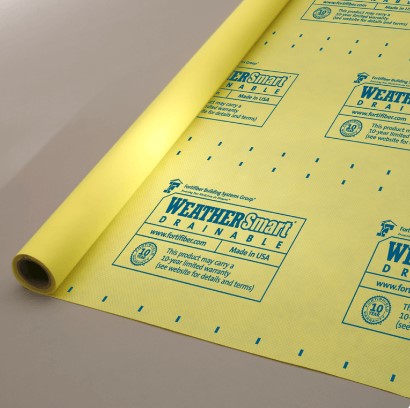 Featuring a spunbond polypropylene fabric, WeatherSmart Drainable is suitable for use in any climate and behind all exterior claddings, including fiber cement, vinyl and wood siding. It's an integral component of the wall assembly behind brick, stone and stucco.
Features & Benefits Include: 
More than 95% drainage efficiency
Excellent balance between water resistance and permeability
Crush-resistant drainable pattern
Outstanding UV and surfactant resistance
Exceptional tear resistance and extended exposure for all-season performance
Code compliant for use behind masonry
Part of approved NFPA 285 assemblies
In-Stock at Kuiken Brothers: 
Prevent the development of mold, mildew, and rot inside walls by keeping water out of the building. Kuiken Brothers currently stocks Henry WeatherSmart Drainable Wrap at all locations. If you would like more information on Henry WeatherSmart Drainable Wrap, please fill out the Contact Us Form, or visit a Kuiken Brothers location in NJ & NY.