Please join Kuiken Brothers and BROSCO for an upcoming Contractor Connection Demo Day and lunch.
Monday July 26 – Fair Lawn 11am – 1:30pm – Free Lunch
Wednesday July 28 – Midland Park 11am – 1:30pm – Free Lunch
Friday July 30 – Roseland – 11am – 1:30pm – Free Lunch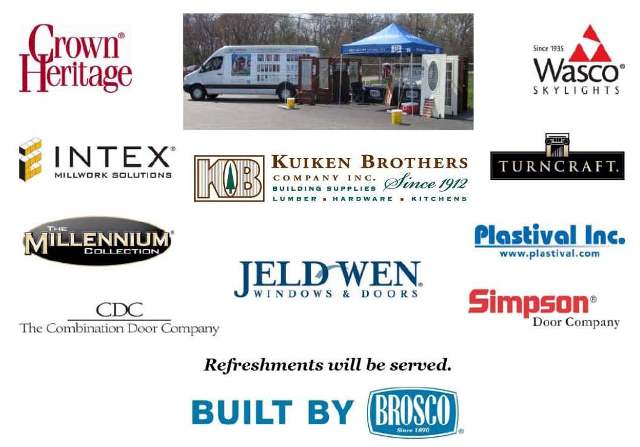 BROSCO will be featuring the following millwork products:
Crown Heritage
Intex Millwork Solutions
Millennium Collection
The Combination Door Company
TurnCraft
Plastival, Inc
Simpson
If you would like more information on any of the products listed above, please join us for this FREE event. If you would like for someone to contact you right away, please fill out our Quote Request form and mention "BROSCO Millwork Products" in the comments field.